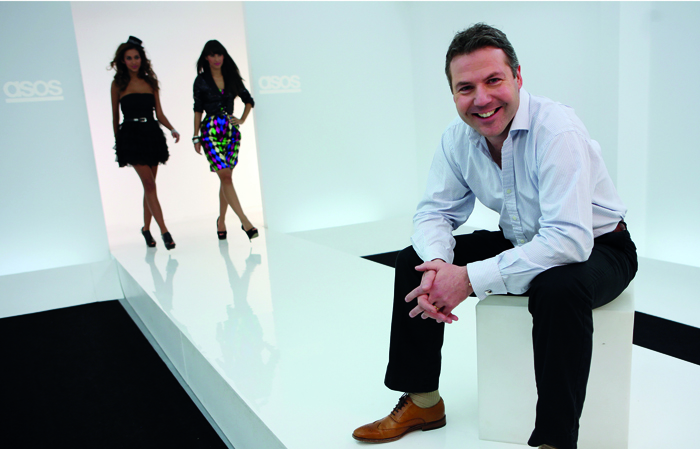 Route to the top
After struggling academically at school – he happily describes his performance as 'diabolical' – ASOS co-founder Nick Robertson went into advertising. This led to a move into product placement in entertainment, giving Robertson a grounding in the relations between celebrity endorsement and brands.
In 2000, Robertson and co-founder Quentin Griffiths set up AsSeenOnScreen, a website selling products seen used by celebrities on television. The clothing section was by far the most successful, so the site was rebranded as ASOS and began to concentrate on affordable fashion.
Despite launching amid the double-whammy of the collapse of the Dotcom bubble and the economic impact of 9/11, the site – after a few rocky years – flourished and now has revenues of £753.8m.
Key achievements
Taking ASOS from nothing to £5.8bn in revenue in only 14 years, with the site becoming the world's most visited fashion site for 18-34 year olds in 2012.

Doubling ASOS's share value in 2013 alone.
Taking ASOS international, with great success in often difficult foreign markets.
Maintaining an ethical supply chain for the stores own-brand line.
Successfully building a team around him that understand the brand's core audience, so he can focus on the business side of the site.
Lessons for your store
Don't be afraid to rebrand – Robertson shifted ASOS away from its initial downmarket direction.
Don't fret over academic attainment – Robertson scraped an F and two Ds in his A levels.
Keep your range dynamic and fresh – ASOS has over 1,000 new products on its site every week.