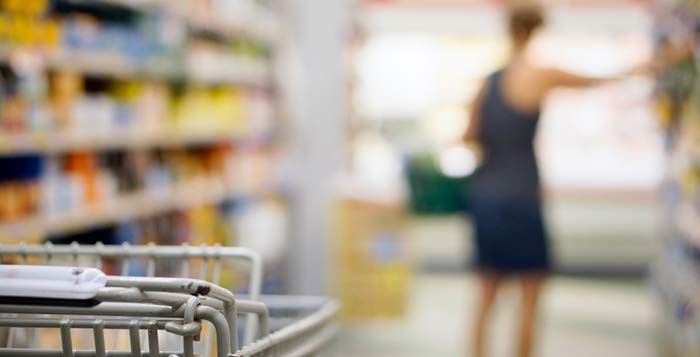 Independent and symbol retailers saw sales fall by 10.5% but remain in growth compared with 2019, according to the latest figures from Kantar.
Take home grocery sales fell by 3.8% over the 12 weeks to 28 November 2021 compared with 2020.
Sales have remained high compared with the market before the Coronavirus pandemic, and grocery spending was 7% higher in the latest 12 weeks compared to 2019.
Grocery prices rise by 1.7% according to latest Kantar data
Recent concerns over the next stage of the pandemic means retailers may see shopping habits change in the next few weeks.
Fraser McKevitt, head of retail and consumer insight at Kantar, said: "Online grocery sales fell by 12.5% in the four weeks to late November, as we compare against more orders last year during the second lockdown.
"As concerns grow over rising case numbers, we expect some people will prefer to shop online again to limit their visits to stores", he added.
While retailers have achieved growth compared with pre-pandemic in 2019, year-on-year grocery sales were down across the board.
Inflation prices at highest rate since last year
Tesco's sales fell by 1.4%. The grocer won 0.7% of share this period, the retailer's saw their biggest jump over 12 weeks since 2007 taking it to its highest market share since February 2019.
Lidl and Aldi also made share gains over the past 12 weeks. Both limited their annual sales decline to just 1.1%. Lidl hit a new record market share of 6.4%, while Aldi won 0.2 percentage points to move to 7.9%.
Sales at Ocado fell by 2.4% year on year but have grown by 35.0% compared with two years ago. Sainsbury's now holds a 15.4% share of the market, Asda 14.0% and Morrisons 10.0%. Waitrose's market share was steady at 4.9%, while Co-op now stands at 6.1% and Iceland at 2.3%.
Read more grocery news and articles