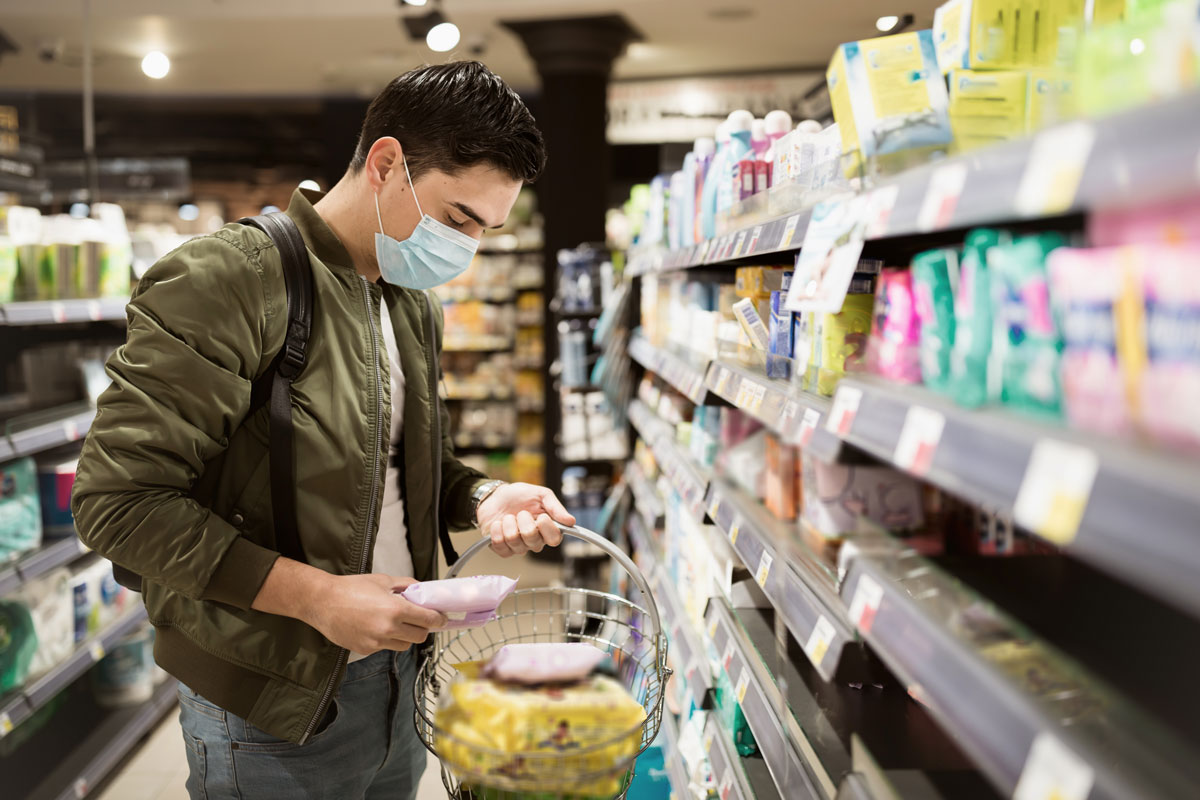 The world of retailing has dramatically changed in the past few weeks, with the coronavirus causing drastic upheaval for independent retailers and consumers alike.
The situation has also impacted the way suppliers are working with retailers and how they plan to in the future – on offers, core ranges, promotions and deals. Most manufacturers will have already had their plans for the second half of 2020 signed off, but with some people being out of pocket and jobless, they will have to adjust their plans to new shopper needs and priorities. This is likely to have an effect on a key driver of excitement, visit frequency and new product launches.
For example, Coca-Cola European Partners said that from April, and until further notice, it was putting commercial advertising for Coca-Cola and all of its brands on hold, and it has increased production across its core ranges where the demand is highest.
Read more: Coronavirus: government looks to local shops for help
"Our focus at this time is to ensure the safety and well-being of our people and communities. Our immediate support in Great Britain is focused on providing donations of products to frontline healthcare workers and food banks," they said.
"In addition, we are supporting industry initiatives, like the Coronavirus Retailer Support Hub, to help retailers access the information and guidance they need to navigate through this challenging time."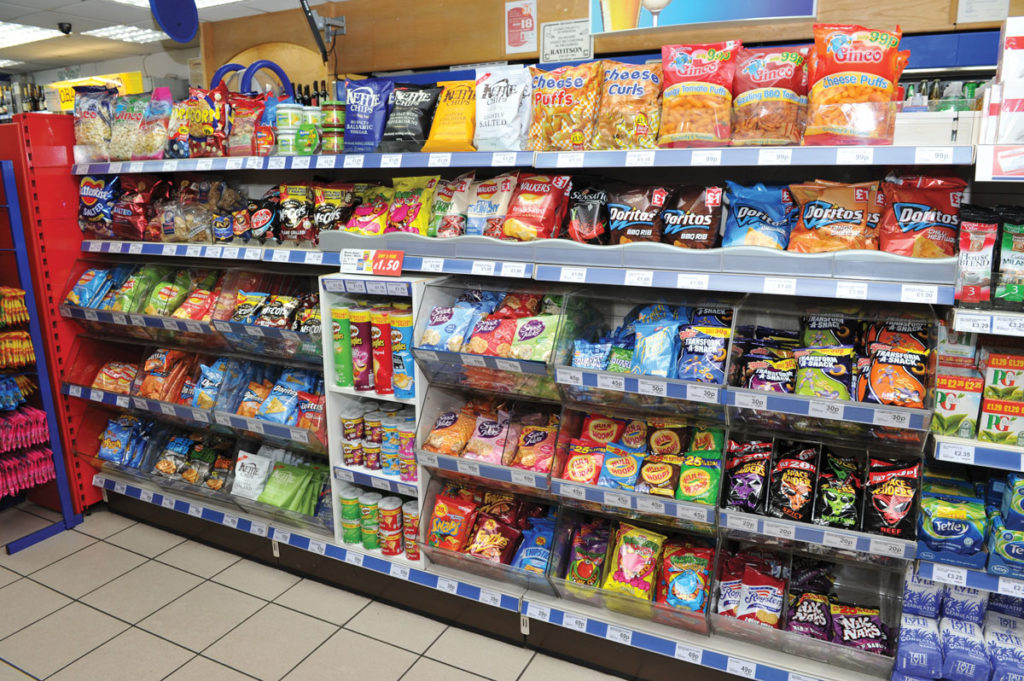 Meanwhile, Matt Collins, trading director at KP Snacks, says it, too, is postponing some of its activity to effectively manage supply and demand. "Bagged snacks are a vital driver of growth within convenience, and we remain committed to helping retailers increase sales by ensuring we offer the right product range in the right case formats, boosted with the right promotions, merchandising and marketing," he says.
For now, he adds, the supplier recommends that retailers stock the bestsellers and use well-known brands to deliver appeal, while stocking the right mix of price-marked packs to entice shoppers.
The retail model
Unless you are a key worker, the government is advising everyone to stay at home. So, whereas newsagents and supermarkets are listed as key worker shops, vape stores are not. This is despite the UK Vaping Industry Association (UKVIA) writing a letter to the governments in England, Wales and Scotland, asking them to consider letting them remain open.
Now that vape stores have been ordered to close, most consumers will either try to order stock online, or find new routes to purchase – namely their local convenience store. With vaping in the c-store channel growing at a phenomenal rate, and suppliers investing thousands of pounds in PoS, new lines, and help and support, it's a great time to get behind the trend.
Read more: vaping guidance and advice
For instance, independent stores can take this as an opportunity to partner up with local vaping stores that sell own-brand e-liquids, and start to sell them, or agree for them to man their own pop-up-style counter within the convenience store for a small fee.
This can also be extended to other categories, such as books and magazines – where some retailers have reported an increase in sales – as stores such as Waterstones have closed. Retailers can experiment with a few titles, like cookbooks and bestsellers, to gauge interest. After the lockdown ends, this partnership could continue to last, bringing in a new stream of income.
To put this into practice, just like with vaping, retailers can team up with local, independent bookstores and agree to stock some of their titles.
Katy Moses, KAM Media managing director, says that many businesses in the sector are already doing this, connecting and collaborating with new partners – even direct competitors.
In KAM Media's latest report, titled The New Normal: The Post-corona Consumer, it states: "Many suppliers are offering free access to their products. Key [foodservice] rivals, such as Brakes and Bidfood, are working together, sharing information and processes, to
ensure their joint supply chain is stronger in order to get the necessary foods to their customers and local communities."
Read more: The post-corona consumer
Meanwhile, Aman Uppal, of One Stop Mount Nod in Coventry, says the convenience store buying model has also taken a turn, reflecting how retailers now shop.
Whereas Uppal previously ordered food and drink when he noticed stock levels were at half capacity, he is now having to prepare well in advance and turn back to "old-school retailing".
"We used to rely on one method of ordering – for example, if we had half a case of Carling left, we'd just order it and expect it to be delivered the next day, no fuss," he says. "Now, it takes more planning and time to go to the wholesaler to get it ourselves because of stock issues. We're now, in some cases, visiting the cash and carry every day. We have to think in advance."
What new opportunities can independent retailers expect after the coronavirus?
Post-lockdown retailing will be a whole new world and the shopping habits of millions of people in the UK will be altered for the foreseeable future, but there could also be advantages for independent retailers after the challenges of the coronavirus have ended.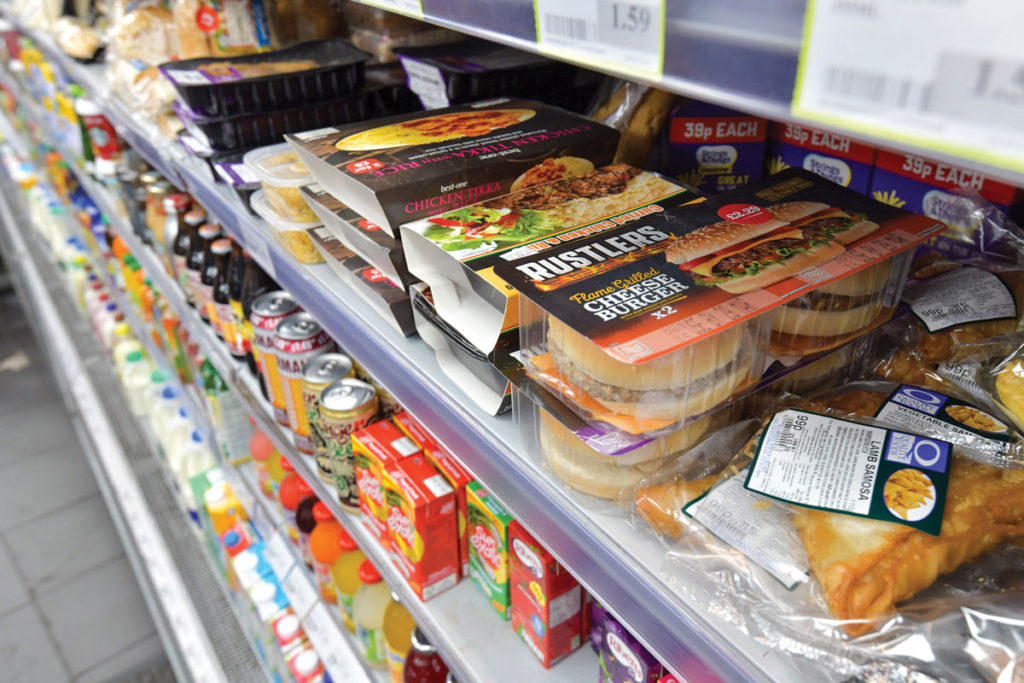 For one, communities are more likely to carry on buying their food and drink items from local newsagents.
This is because, as Moses explains, during this time, consumers will remember how a business acted and it will forever influence how they see them. "Ultimately, what you do now will help them decide whether they want to be associated with your business or brand in the future," she says.
Sophie Towers, who runs Spar Hillingdon in Burnley, Lancashire, has already benefited from this and is using social media to make sure that, even beyond the crisis, contact with new customers is maintained.
She says she has had new shoppers coming in and apologising to her because the situation has made them realise how much they need a local community store. "I think after this crisis, people's shopping habits might change because they realise the independents were there for them, but the supermarkets weren't," she says.
"We were posting on Facebook when we had certain products in stock that others were short of. I had one such post shared more than 400 times. People were coming in and saying they didn't realise we were here before this all started."
Read more: Coronavirus: traffic light system installed at Spar Hillingdon
Uppal has also experienced something similar, with sales up 35% across the whole store, and grocery having doubled overnight.
He says: "I think it's opened the eyes for many that we do have a diverse range and are capable of catering to all. News and magazines sales have also increased because more people are reading the news and taking an active interest in it.
"The sense of a community spirit has been great, and it's nice to see how much they value us and that we are an important part of the community."
With the extra profits coming in, many stores will be in a position of having more money to implement new ideas.
Read more: Coronavirus: how independent retailers are adapting with deliveries
Uppal adds that, for now, he has reinvested extra profits made into additional stock, due to demand, but has also diversified his range to include household products such as gloves, face masks and sanitisers – something that he didn't stock before.
More importantly, he says, it has brought staff together as well, including some old faces.
"We recently welcomed back a former staff member. It's more important than ever to stick together and help where we can. It's the only way we will survive in such circumstances," he says.
Another big opportunity for independent retailers during the coronavirus pandemic will be home delivery and click & collect services, as many people will have gotten used to such options being available for them and might expect it to become a permanent service.
Moses says that consumers are now using delivery when they would never have considered it before – for groceries, takeaway meals and veg boxes. "Even the milkman has made a comeback. Many more restaurants, convenience stores, pubs and bakeries are now offering delivery, when they had no intention of doing so," KAM Media's report states. "Some are doing it to make money, or retain customers, and many to support the vulnerable and NHS."
It also outlines that only 7% of UK consumers were using delivery apps on a weekly basis before this crisis, but estimates now place that figure at 24%, at the time of writing. However, it's crucial to remember that consumers are currently accepting things that will not be acceptable in less challenging times.
"Smart brands will use this period to experiment, but when making longer-term plans, think carefully about which parts of your customer journey to automate," she says.