#CommunityStars is a monthly session that helps retailers get the advice and tools they need to tackle challenges presented by coronavirus.
This month's session also marked the unveiling of the tweaks the IAA is making to its benchmarking programme, to help retailers identify improvements within their own stores in a Covid-secure way.
"We want to make sure we're putting safety first," explains Samantha Gunston, head of the Independent Achievers Academy, when asked about the changes being made this year. "We've only made minor tweaks, but it's important we're advising retailers to follow government guidelines and ensure they're communicating them to staff and customers." The programme is due to start in September, with the benchmarking guide available in the 25 September issue of RN.
Dave Hiscutt from Londis Westham Road in Weymouth, Dorset, and last year's IAA brand ambassador joined alongside Ferhan Ashiq, owner of two stores in East Lothian, and the newly appointed brand ambassador to discuss the lessons they've learnt since being involved with the IAA.
Here are 10 ideas and changes Dave and Ferhan discussed at the event.
Facing new challenges
"Our biggest challenge was dealing with lockdown restrictions, especially as a town centre store," explains Dave. "Our footfall dropped, and it was a challenge getting shoppers to visit the store."
With most of Dave's customers office workers and tourists, Dave knew coronavirus restrictions would impact sales. While it's been a struggle, Dave launched a home delivery service through Snappy Shopper and focused on lines he could make in store quickly. "We had to trail back and drive footfall in store and ensure they could shop more efficiently to help with social distancing," he adds.
Ferhan agrees and says Covid-19 affected his business more than he predicted. "There were weeks where our sales were up 90% year on year, which continued for a 12-week period," Ferhan says. "Our new challenge is retaining the new market we've gained, while keeping our customers and employees safe."
Both Ferhan and Dave have taken part in the IAA for several years and felt the programme helped them prepare for these unexpected challenges. "Benchmarking our store and using the IAA's tips and ideas put us in a better position when we entered lockdown in March," explains Dave.
Independents praised for community support role during crisis
Developing staff is key
The heart of any successful business is the staff who help make it happen. Employing and retaining high achievers does not occur by chance, though.
Ferhan created a folder for training purposes, as well as store processes for his team to refer to. "By having everything written down, staff have something to rely on and they can refer back to it when needed. The folder tells them about ordering and delivery days, as well as what to do if something goes wrong, like if any IT equipment breaks down," Ferhan says. Although it requires updating regularly, it's allowed Ferhan to focus on other areas of the business.
Dave gets his team involved in the benchmarking process, which has helped them take ownership and have more responsibility. "We floor walk with the team and the benchmarking guide becomes a training guide of sorts," Dave says. "The IAA is a great tool to reset yourself and your business, take a step back and train any new staff members you might have hired in the past year."
Looking after your team – IAA #CommunityStars with Manchester retailer Mital Morar
The importance of innovation
The effects of coronavirus meant many retailers had to innovate and introduce a delivery service within weeks. Dave was one of those retailers. "We were talking to Snappy Shopper for up to six months, but when we entered lockdown, we launched the service in a few days. Since then, we've completed approximately 5,000 deliveries."
Ferhan's experience was similar, but also found that food to go put his store ahead. "I did a massive refit in 2018, installing a food-to-go counter and sales declined due to coronavirus but customers can order through our app," explains Ferhan. "Mistakes can be made in store, but with delivery, staff can take more time to make sure they're safe and take the right precautions."
IAA Stars 2019: Retail Innovation – in association with Upfield
Noticing a gap in the market, Dave also implemented a selection of cider and Monster Energy slushies. "The idea came from a social media convenience forum where retailers were discussing putting alcohol in slushies," he says. "We had an old slush machine, branded it and after tasting the product, we put the news on Facebook."
The post has reached 1.3 million people around the world organically. As a result of the post's popularity, Dave's Facebook page increased from 2,900 likes to 3,900. "The success of the cider slushies made me question what else was possible and we noticed that there were no energy drink slushies available." Dave bought two new slushie machines and launched three energy drinks slushy flavours. In 12 weeks, it generated £12,000 in sales and resulted in more than 11 million views on this post and page likes increasing to over 10,000.
Operating home delivery
Retailers across the country have launched delivery services to better serve their customers. Dave and Ferhan follow different processes to ensure they remain cost-effective and efficient.
Dave, for example, dedicates one member of the team to home delivery and has a till in the stock room. "You need that consistency. If there's multiple staff trying to pick the same order, that's when mistakes happen," he says. Dave's till remains connected to the store's EPoS system to enable his team to scan in orders and track stock levels.
"We have a staff member who carries out the shopping, ticking off the products we have or crossing off the ones we don't have," explains Ferhan. "If we don't have it and there's a potential substitute, we'll mark it down as 'S'. We'll then contact the customer and ask if they're happy with the substitute – most of the time they are.
"You want to quickly filter out products that are often out of stock so that there's no risk of customers ordering these lines," says Ferhan. "But if it does happen and you've got a good substitute, you'll be fine."
With the potential of a second lockdown, Ferhan and Dave say preparation is key. "If you haven't started delivery, look to what other retailers are doing and get involved," Ferhan says. "If you're not able to do Snappy Shopper there are others available."
Ferhan also recommends that retailers build a reliable supply chain. "I'm now able to tap into four wholesalers, both delivered and cash & carries. If you're able to get a good supply chain, a lot of your availability problems will be reduced."
Competing with supermarkets' free delivery
Throughout lockdown, multiples offered free delivery and offered more slots. Retailers asked the two brand ambassadors how convenience retailers can compete with this and ensure customers don't shop elsewhere.
"It's hard to compete with free delivery from the multiples or Amazon. All we can do is compete on services," Dave says. "At the end of the day, our delivery services have to work for us and be cost-effective.
Dave charges up to £5 for delivery, with this charge going to the driver. Ferhan operates a similar system. "We charge £3 for deliveries and this goes to the driver, whether that's me or someone else," Ferhan explains. "I make my margin on the products I sell on that order. Don't worry about having a minimum delivery spend or charge because it's unlikely you'll get an order less than £10."
Snappy Shopper allows retailers to reject orders, but Ferhan advises against this. "If someone happens to place a £6 order, it's likely they'll place a higher order later on," he says.
Seasonal trends
Christmas is likely to be a little different this year, with suppliers suggesting that gifts and sharing will be top trends. Ferhan is focusing on gin and gin gift sets this year.
"New products have been limited this year, so I wouldn't say there's one key area to focus on," he explains. "If you have an alcohol licence, stock a selection of gin and gin gift sets." Ferhan has tripled his order for gift sets and doubled his order for confectionery. When deciding on the right lines, ask yourself if you'd buy the product for yourself. "Odds are if you'll drink it, your customers will too," Ferhan adds.
Dave agrees with Ferhan, especially as gin continues to grow. "With the potential of a second lockdown, I think it's important to be careful and anything we do, we need to make sure we do it well. Focus on Christmas and seasonal lines, but be prepared for a second lockdown, too."
What I've learnt as a brand ambassador
"It's not always about the ideas you can apply in store, but about the outlook you have on dealing with different issues," says Dave when asked about his role as the IAA brand ambassador. Interacting with retailers and discovering new ideas to try has been a highlight for Dave and his time as brand ambassador.
In fact, Dave took inspiration from Manchester retailer, Mital Morar on staff development, building a free-from section and using different suppliers. "I listened to Mital Morar about his outlook on how to treat your staff and developing them, too," Dave says.
Manager of the IAA's best shop, Dave Hiscutt, shows us around
What's more is Dave used the insight he gained from the IAA to train Jodi Pritchard, who now manages Londis Oaktree Road in Southampton. Jodi joined Dave's team when she began to benchmark and encouraged Jodi to get involved. "We use the IAA as a way of progressing our team and it helps to focus your mind on one aspect of training or a specific category," he says.
Dave now uses the benchmarking guide across his team and created a staff induction checklist. "I've taken a lot of key points from the IAA, which has helped me determine my team's strengths and weaknesses," Dave continues. "I then use this as a starting point to progress them to a higher standard."
Ferhan has now taken the reigns and is the IAA's new brand ambassador for the upcoming year. When asked what advice Dave had for Ferhan, he said: "Continue challenging the team. What we can give back as ambassadors is really important."
Why I take part in the IAA
Ferhan has been taking part in the IAA since 2015 and has been recognised for innovation and shop layout. "I'm able to learn, move forward and progress," he says. "You learn on the job in convenience retail and the IAA was the closest thing I could get to learning the ropes and get ideas from other retailers," Ferhan says.
The reason he chose to participate was to learn more about the trade, meet like-minded retailers and move away from traditional retailing to innovative retailing. "Some retailers have been running their stores for more than 30 years, but often has a traditional outlook but I wanted to move away from that and make that transition," Ferhan explains. "Taking part in the IAA has allowed me to interact with those individuals."
What I hope to achieve as the new brand ambassador
As brand ambassador, Ferhan hopes to bring more retailers to the IAA. "Scotland is full of innovative retailers, which I want to introduce to the IAA," he explains. "Scotland is quite challenging as we have strict legislation, so we have to be innovative in our mindset to stay ahead and be competitive."
Day-Today Ashiqs halves aisles and doubles profits
What have I learnt that other retailers can replicate?
"Challenge yourself, it really is as simple as that," Dave says when asked about the simplest thing he's learned from the IAA. "Be self-critical and you'll improve."
Ferhan agrees and applied an adjacency model in his chillers as a result of benchmarking. "I didn't fully appreciate adjacency until the IAA," he says. Ferhan now applies this model to his chiller that focuses on evening meals.
"Being recognised as a category star personally means more from the IAA than being recognised from other programmes," Ferhan explains. "The IAA challenges you on what you're doing well and making you question why you're not doing something; it will improve your store."
Register your interest for 2022/23!
IAA: Register your interest in taking part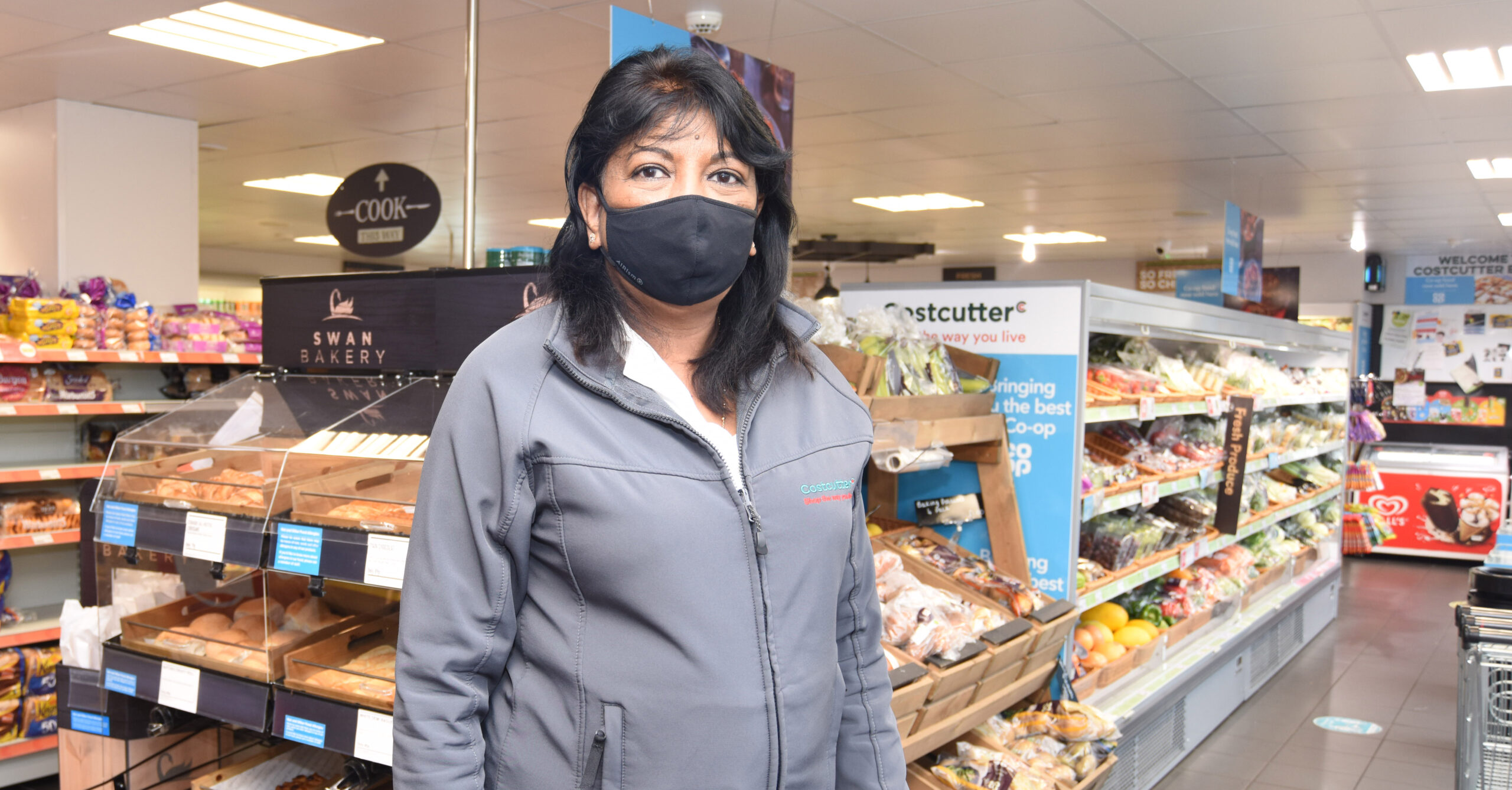 "All businessess should take part in the IAA, there's always something new to learn and innovations to share"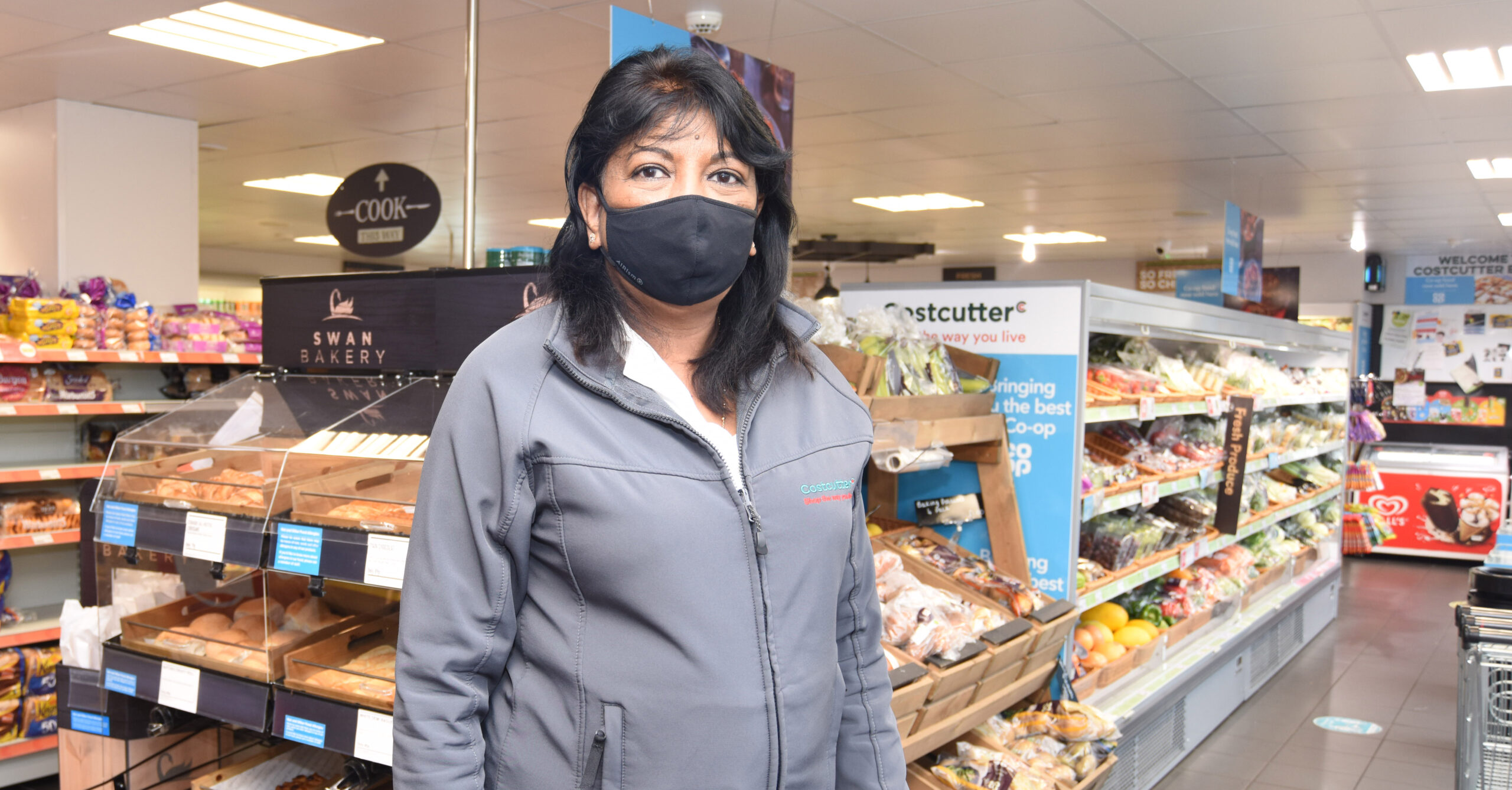 "All businessess should take part in the IAA, there's always something new to learn and innovations to share"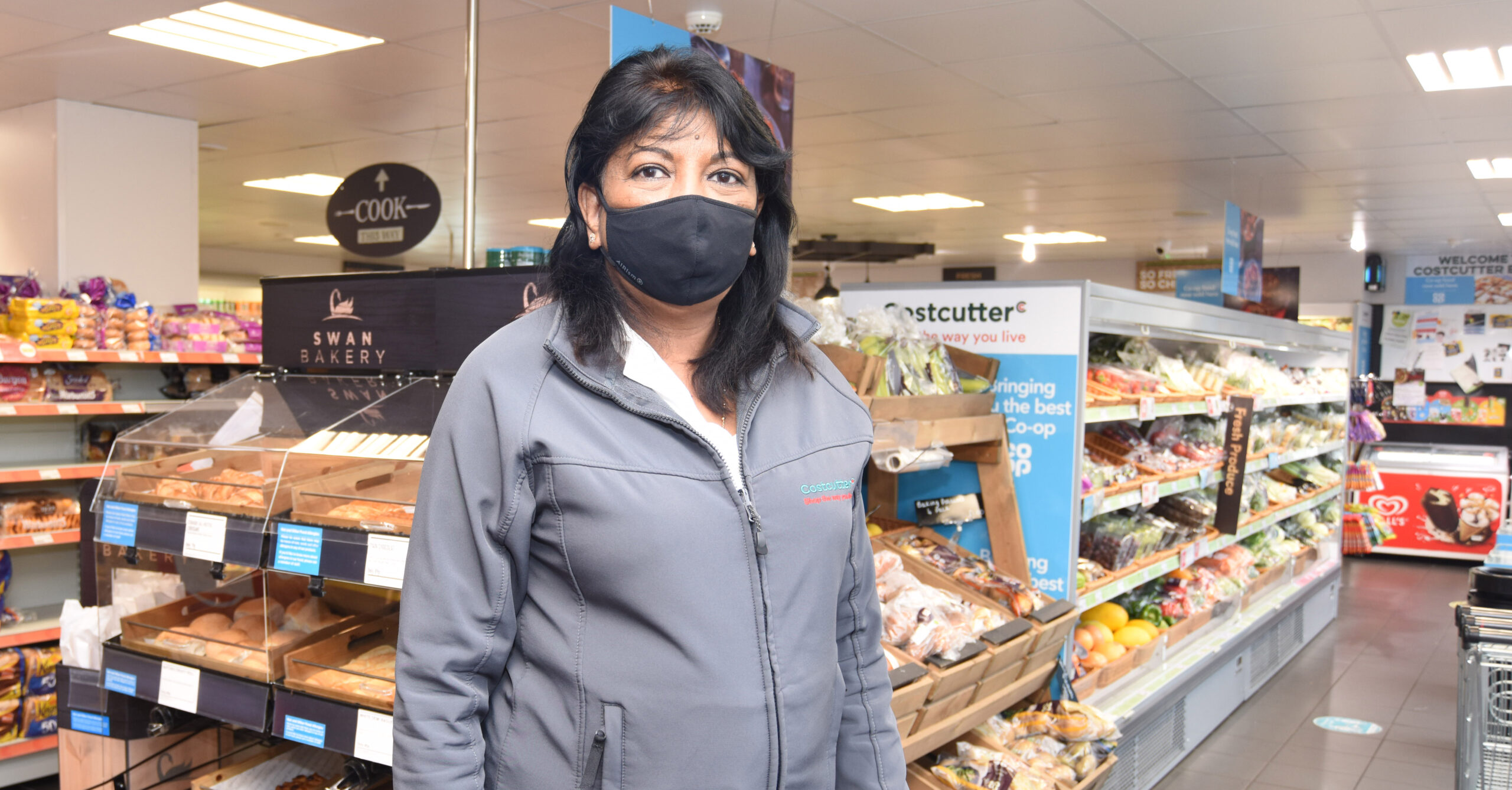 "All businessess should take part in the IAA, there's always something new to learn and innovations to share"