IAA #CommunityStars is a virtual event initially aimed at helping independent retailers tackle new challenges bought on by coronavirus.
Although restrictions have eased, retailers continue to be faced with new challenges, from changing consumer habits to ongoing availability issues. This session offers insight and tools they can apply to tackle these hurdles, develop their business, and provide for their customers.
This month, Samantha Gunston, head of events at Newtrade Media was joined by Amish Shingadia, owner of Londis Caterways in Horsham, West Sussex to discuss how he's created a destination for vaping, investing in his staff and his future plans for his business.
Amish bought the 1,200sq ft Londis store in 2015, running it for six months before undergoing a major refurbishment. "We changed the layout, installed a Post Office, food to go area and fresh food," Amish says. "Since then, we've carried out mini evolutions every year and have had double digit growth as a result."
Amish is no stranger to retail, though, as his parents have been retailers for 36 years. "I grew up learning about the trade from them behind the scenes. I also worked for the Co-op for seven years where I learnt about the corporate side of retail."
In addition to being recognised in 2016 as the Overall Best Shop, Amish and his team were recognised once again in this year's IAA as Overall Best Shop. The retailer was named Category Star in Availability and was also a finalist in Staff Development, and Environmental Sustainability.
Here are six ways Amish is building a successful business. 
Invest in your staff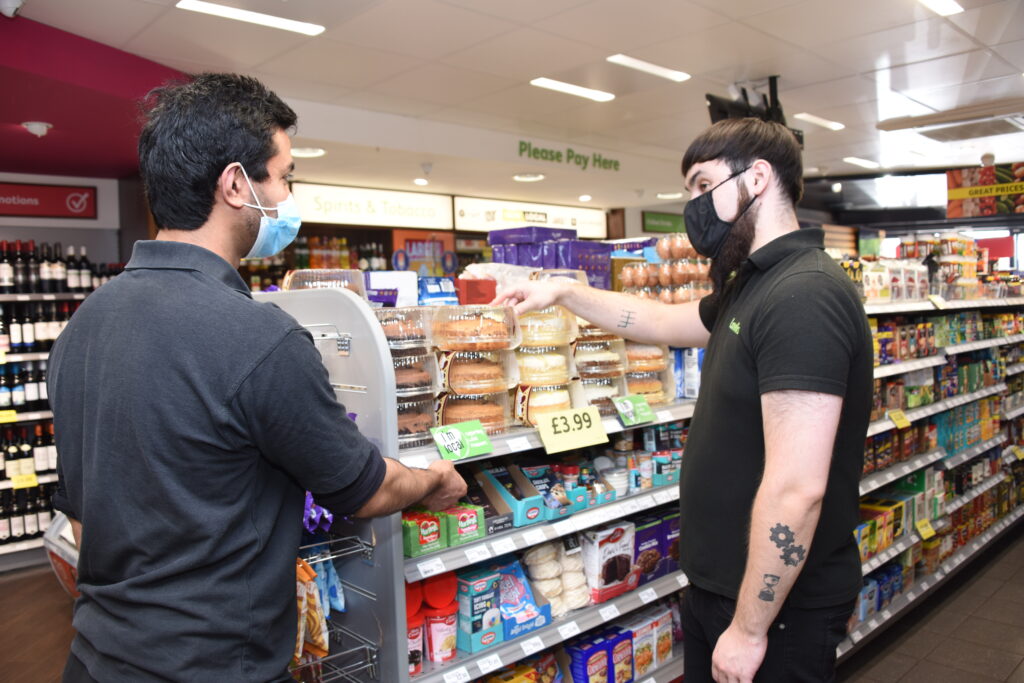 "Staff development is the store's lifeline. We've invested in NVQs and retail apprenticeships for staff, with many progressing to a supervisor role.
"All of our supervisors have been trained within the store, so they grow as the store grows. We don't recruit externally," Amish says.
Each member of staff is provided with training and a full development plan to progress throughout the business.
"We have category managers in charge of the Post Office, our vaping and our social media. We want to keep them challenged and they're rewarded with end of year bonuses."
Staff turnover is low for Amish, and he says the secret to his success is giving your team the responsibility they want and need, which also results in making the shop stronger and creates a better shopping experience for his customers.
Find your team's strengths
When deciding which person should manage a category, Amish focuses on an individual's passions. "We try and put them in charge of the areas where they'll be quite passionate," Amish says.
"I spend time showing them how I think the category should be, but the managers go one step further by carrying out research online and reading trade press, like RN and Retail Express."
For example, Amish has become a destination for vaping, which he says is down to his category manager, Russell, going above and beyond to understand the store's competitors and filling gaps in the market.
"Russell has gone to visit all our neighbourhood stores and he does this every three or four months. He even calls them and asks them questions, which has helped us to grow and develop our range."
Start small in your sustainability journey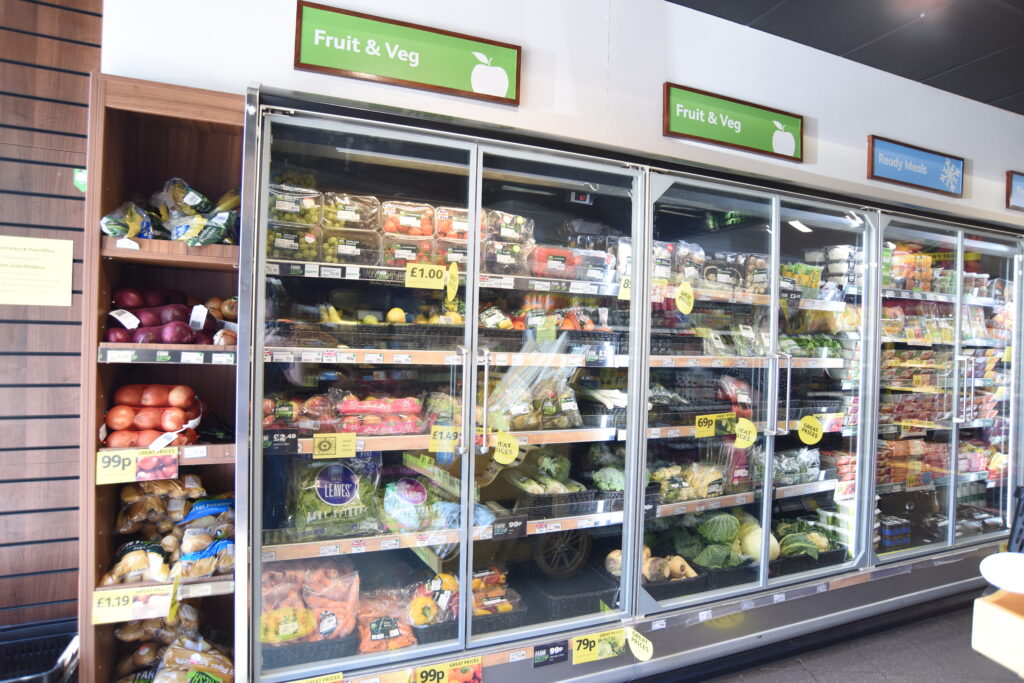 As part of the store's refit seven years ago, Amish installed LED lighting and low-emission chillers. While it helped the store operate more sustainably, at the time, the decision was made to cut overhead costs.
"It was only about three or four years ago that customers started to respond quite positively to sustainability. Because we have quite an older demographic, I thought they wouldn't really care," Amish says.
Since the store's refit, though, Amish has continued to improve the store's sustainability and has worked to improve the environment in his community, too.
"We do litter picking on the green and we're aiming to promote the community aspect of sustainability going forward."
Amish plans to work with local community groups to keep the area free of rubbish and introduce a recycling area in the store to encourage customers to recycle. "We're quite blessed with Booker in that they'll come and remove any recycling for us. We can use that to our advantage in store and bring the community together."
With an upcoming refit, Amish plans to remove as much plastic in store as possible. "We're going to start with produce, offering fruit and veg loose where we can. We're talking to Pastorfrigor as well about installing some new energy-efficient chillers for our produce area also."
Becoming a destination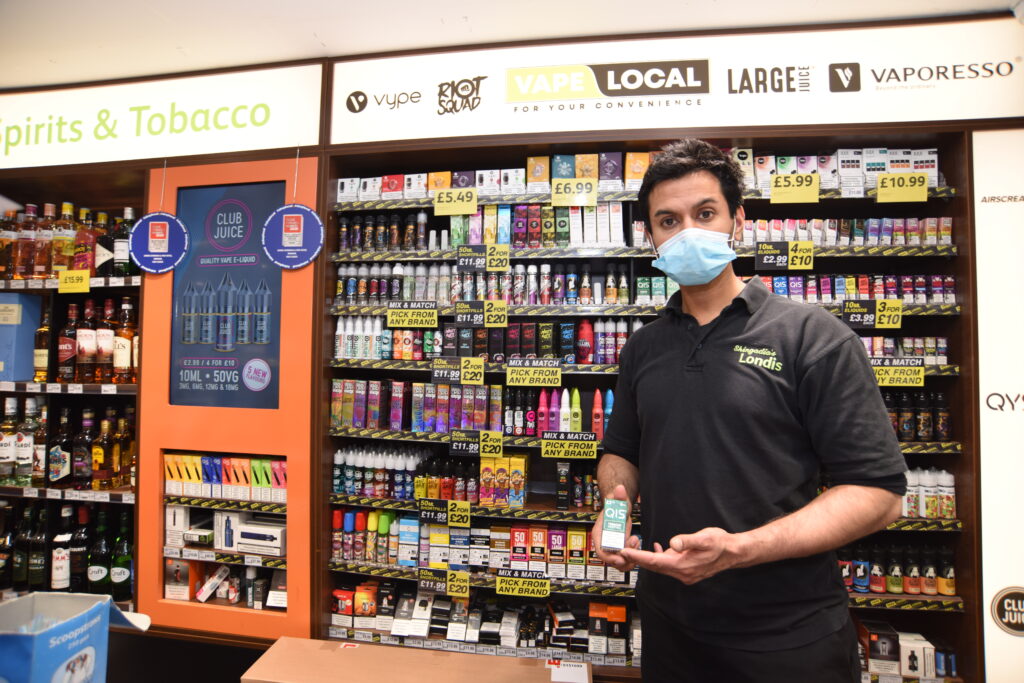 Amish has become a destination for his vaping range, with a dedicated Google listing and website. "It costs £55 a month and my vape category manager keeps it updated. If a customer searches 'vape store in Horsham', our store will appear and we have 25 five-star ratings," Amish says.
"Fourteen per cent of our sales come from vape now and I credit that to our dedicated website because customers can browse our offer."
Following the success of his vaping website and Google listing, Amish plans to become a destination for craft beer. "There's only two craft beer suppliers in the area, so we believe that by having a dedicated section for craft beer will be great for the community.
"Vape has been massive for us and is more profitable than food to go, so we're hoping to do something similar with craft beer."
Why we benchmark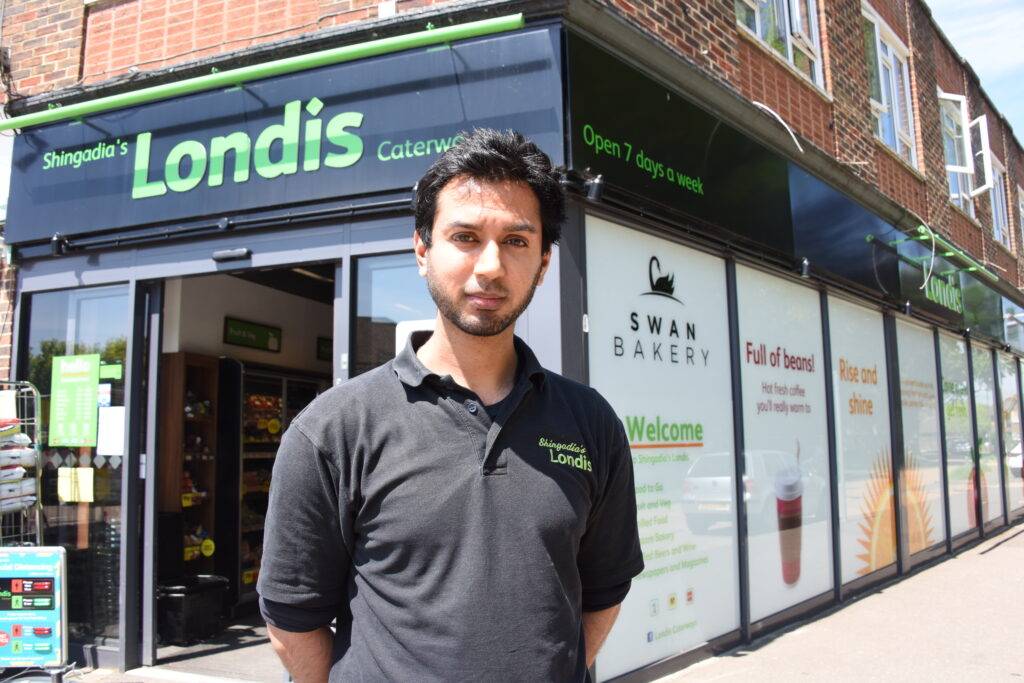 "We started benchmarking in 2016 to give us a good insight on how the store fared against the best retailers in the country," Amish explains. "Since then, we've benchmarked to give us a good understanding of how the store was progressing."
Amish and his team are the only store to be recognised twice as the Overall Best Shop, which he says is down to being consistent with his efforts.
"We enjoy retail. When you've got a change to grow and get more cash profit, you're always motivated and retailing is such a diverse industry, with so many opportunities out there.
"I really enjoy networking and working with suppliers. For us, that's our main growth area."
The biggest lesson I've learnt
"Keep developing relationships. The retail industry has got so much depth to it and there's a lot of different perspectives from retailers, suppliers, wholesalers and your customers."
Amish says benchmarking every year has increased his opportunities to work with suppliers and wholesalers. "When you become a Top 100 retailer and you talk to suppliers, lots of opportunities will open up. Suppliers and retailers know who you are, even wholesalers are a lot more responsive to you and your business.
"As a result of benchmarking, I've spoken to lots of retailers, and everyone has a different perspective. It just opens your eyes to what can be done."
Register your interest for 2022/23!
Watch Amish's video below
Video coming soon…
IAA: Register your interest in taking part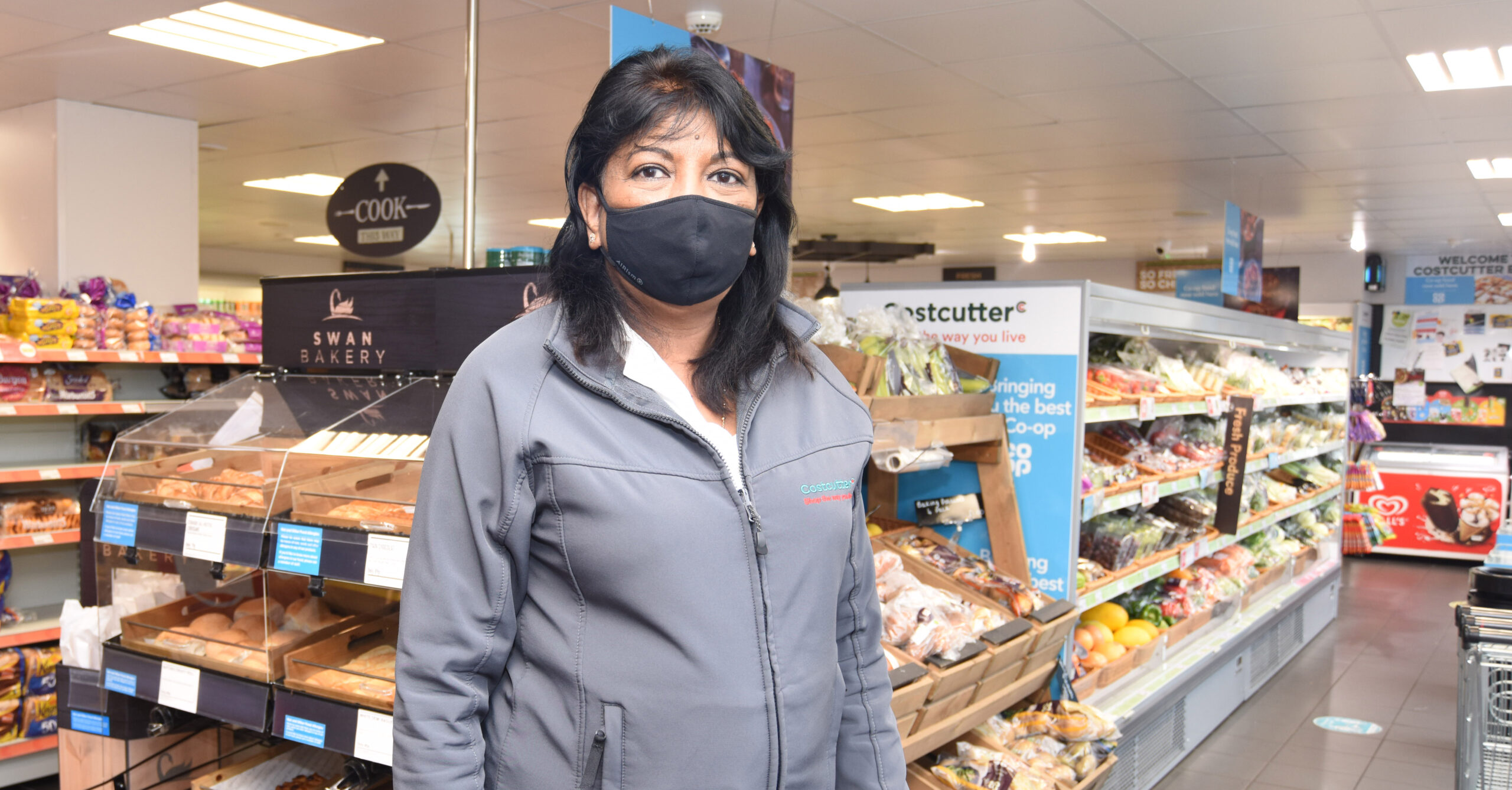 "All businessess should take part in the IAA, there's always something new to learn and innovations to share"