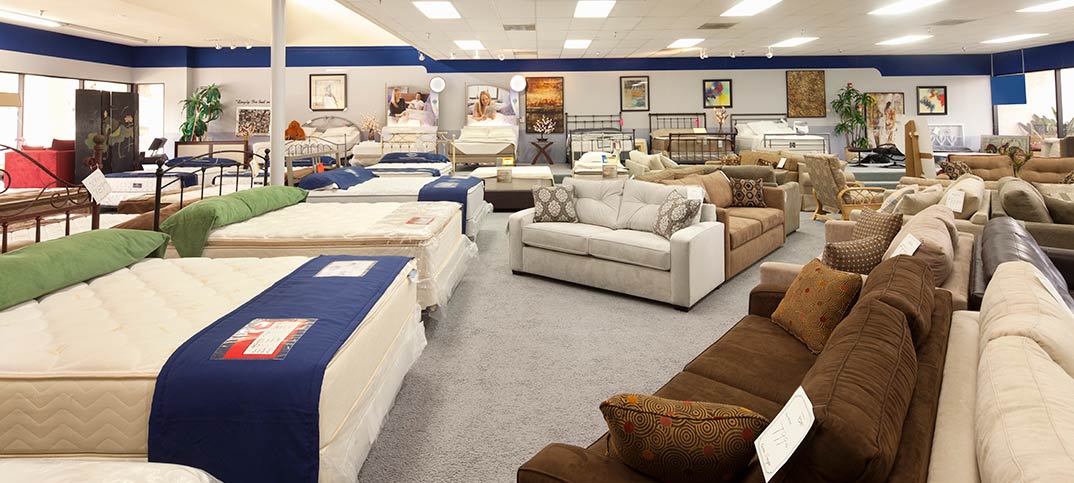 High street trading is fine if you're a well-known brand, so how are you telling the story of your store?
In January, Steve Howard, head of sustainability for Ikea, told a Guardian conference that in the west we have hit "peak curtains".
"We talk about peak oil. I'd say we've hit peak red meat, peak sugar, peak stuff…peak home furnishings," he said. In the future, he wants Ikea customers to repair and recycle products.
As a retailer, Ikea has a steely focus on what its customers think, so his comments offer you a glimpse into what may be going on around you.
Last week Henley-upon-Thames lost its independent kitchen shop Hubbleday's, with owner David Jack saying the business was no longer profitable because too many customers now shop online.
Mr Jack took over in 2001 and said that footfall had steadily declined since then, falling from 14,000 trips in 2010 to just 8,500 last year. His rent and wages bills have gone the other way.
"Consumers want the best deal so they will come in to look at items, then buy them cheaper online," he told the Henley Standard. "I can't afford to be a showroom for other people."
Mr Jack went on to say that this was not the only problem. The diversity of Henley's retail offering also made it less attractive. More and more coffee shops are opening.
"High street trading is fine if you're a well-known brand with control over your supply chain but if you're a general retailer selling items made by other manufacturers it's incredibly tough. You can't make the necessary margins and the costs spiral."
The Standard, in some great local business coverage, went on to interview a local business partnership director who said it was very difficult for a town with a population of about 10,000 to maintain a vibrant high street. But is it?
Analysts repeatedly point out that shoppers want to be entertained when they visit the shops. Anthony Wysome, who set up the Little Waitrose format, says that his shops need to be "more fun". This is why sushi bars, cafes, wine bars and juice bars are cropping up in its supermarkets.
Mr Jack possibly could have seen the writing on the wall as the furniture shop next to his closed last year. It used to sell smaller versions of posh furniture to Henley home owners who were downsizing. Peak stuff!
His shop is wonderful. It stocks lots and lots of fine kitchen implements and cups and knives and gizmos. But it has no theatre.
It is in a building with a beautiful window that acts as a barrier to passing shoppers and appears to have no merchandising. In a world obsessed with Bake Off and MasterChef, there is no tempting display of culinary wonder. And this for a shop just five doors down from a busy Cook and another five doors down from an upmarket chocolatier!
It was a local shop that local people liked to have on their doorstep but they almost never thought about visiting it. Shoppers want to buy into your story. Mr Jack had the ingredients of a good story, but never got around to telling it – until he had to close. Don't make the same mistake with your business.