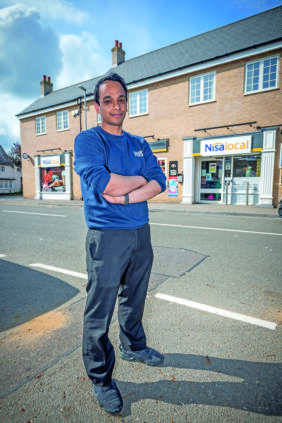 "I've been in retail five or six years, and we have a team of approximately 13 people, most of who are part time," says Amit Puntambekar, owner of Ash's Shop in Fenstanton, Cambridge.
"One of our core focuses in-store is our fresh range, which makes up 30% of our store, and we're aiming to become a destination by offering strong promotions to drive value."
The store is a Finalist in this year's IAA for Effective Ranging and Shop Layout. Amit was named as the IAA 2020-21 Category Star for Effective Ranging in July 2021 and will find out at the IAA Gala Dinner on Wednesday 13 July , whether he has been recognised for a second year running.
Amit and his team stood out for using sales data to reassess categories, removing slow sellers and rather than increase his range, the retailer instead increased his top sellers. Amit also removed a whole bay of red wine to focus on specialist spirits using supplier relationships and recommendations. This also helped him increase his premium range. Finally, Amit started working with local suppliers to diversify his range, introducing a new curry supplier in the Midlands.
Here are 11 ways Amit has become a destination, increased value and improved his range tailored to his customers needs.
Future proofing the business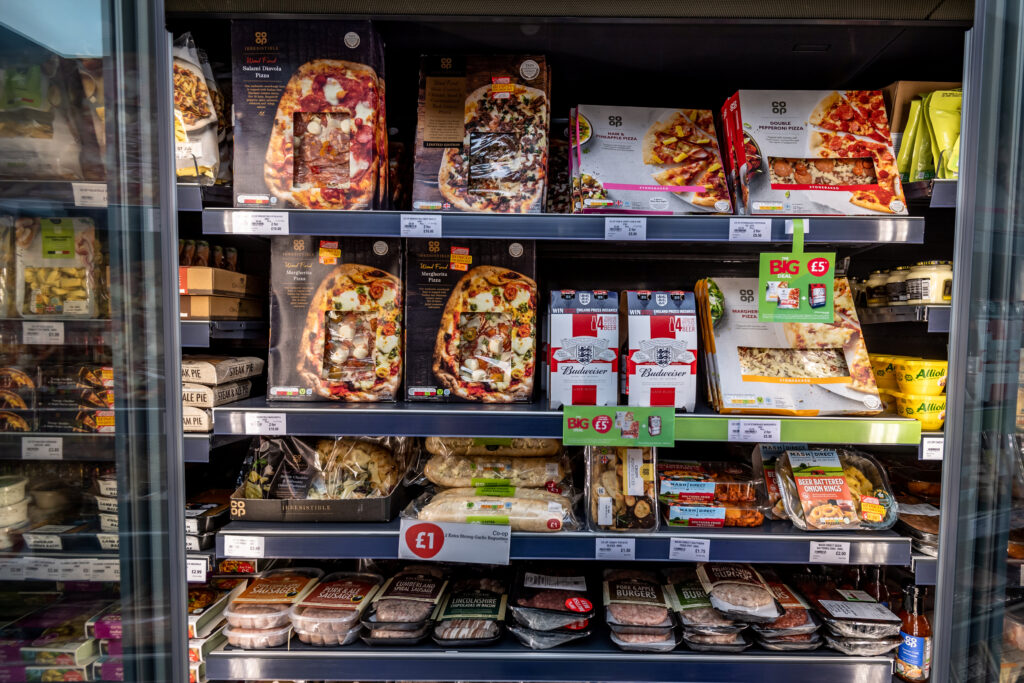 "We're focusing more on fresh, but I wanted to future proof the store," Amit explains when asked about how he's striking a balance between ambient grocery and fresh.
"Future-proofing is more than just bringing customers to the store, but also generating that bigger basket."
Amit has planned his range and layout in a way that caters for a wider variety of shopper missions and increases dwell time, boosting spend.
"From an ambient perspective, we were being used as a tick list shop or for emergency top-ups, so I wanted to move the store away from that mission and into more of a destination."
Reacting to new challenges
Six months prior to the first lockdown in 2020, Amit completed a full refurb of his store, which equipped him and his team well for the influx of customers he had.
"We created a lot of loyalty because we had what customers wanted and customers recognised that we offered a lot more than they thought," he says. "We've retained about 40% of our Covid-19 lockdown trade. And we're still slightly growing, which is promising as inflation increases."
Amit operates in a small, rural village and noticed his customers have changed to predominately professionals. He recognises the challenges inflation will bring to his customers who will likely live pay cheque to pay cheque.
"Retail is going to be a bit more of a struggle because customers income levels are going to decrease and be tighter.
"If you operate in an area with working class customers, look at your proposition," he says. "Business costs are going up but try and strike a balance between maintaining profits and offering value. You don't want to lose a customer."
Amit has been focusing on offering more value to his customers in a bid to retain them but says his plan might not work for other stores and any strategy should be tailored to a store's demographic.
"We're focusing on making sure customers are still spending in the areas we need them to spend in. We've started working with new suppliers, particularly in the discount sector," Amit adds. "We're getting some really crazy promotions, special one-off deals that come in every two-to-three weeks."
Focus on the psychology of your customers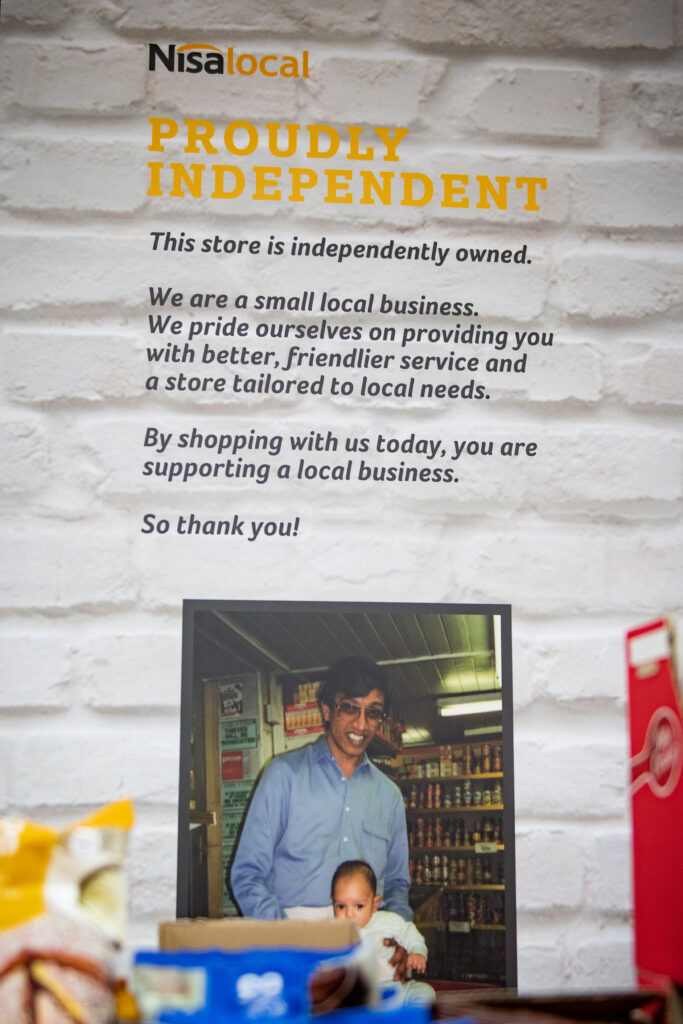 Knowing that some of his prices are higher than supermarkets, Amit says thinking about the psychology of his customers is key.
"Sometimes I work to achieve certain margins, but generally, I work to certain prices," Amit explains. "For example, it's much better to sell a product at £1.95 rather than £2.
"We don't want customers coming in just for the discounted stock, though. We're working on relatively low margins because we aren't that fussed about making a profit in certain areas."
Amit says it's more important to him as a retailer to offer the products his customers need and being able to buy them when it's needed. "I don't mind breaking even or making a 5% or 10% profit, so long as the customer is getting a really strong price.
"That's more important to me because customers come in for the core lines and then have a look around. All you need is the customer to spend a bit more time in store."
Many of his customers end up buying additional products, especially if they're on promotion. "I'm using discounters as a footfall driver and it's adding to our overall spend," Amit says. "For example, we sold 20 cases of a six-pack of Stella Artois over the Jubilee weekend.
"People remember these deals, so will come back to see what's new."
Amit's buying strategy is buying on promotion from different sources to keep prices low. "We've been doing this on a heavier scale than before to mitigate the rising costs that are feeding through.
"There will be a point where it might not be sustainable, but we're putting in the hours on the buying side because we're still earning good margins."
Amit says discounting stock in one area where there can be price barriers has helped sales and increased volume. "Sometimes you have to increase prices because the margin or wholesale costs dictate this, but also be conscious of what's going on outside your store, too," Amit adds.
"We don't want the cost-of-living crisis to impact what's going on inside in terms of volume and purchasing, so sometimes it's better to take a few hits in core areas, particularly on KPI lines."
Effective ranging
To become a destination, Amit has focused on lines that offer his business value, not just for his customers.
"I've noticed a lot of convenience stores window dress and stock products that don't generate that much value, sales or drive footfall."
Amit plans on dropping his slowest-selling lines and investing in a full export section. "I've been toying with the idea of dropping some of our grocery lines so we can have a bigger export range," he says.
"We've introduced a small range and the sales show customers are very interested in them. Customers have also told us we're competitively priced against the American candy stores."
Amit's challenge is whether customers would notice the removed lines and go elsewhere. "The question I have in my head is if I were to drop 200 lines, would customers realise?
"If they're buying a product once every three weeks, or every two weeks, and it's a case of 12, it's probably not worth us continuing to stock it," he adds.
"The worst thing for our sector is if customers start thinking, 'oh, Ash's doesn't have that product, so we won't get there'. We are committed to trying it, though and monitoring the average daily transactions."
Use data, but take it with a pinch of salt
Amit regularly uses his data to monitor key sellers within his range but recommends to always think long-term before delisting.
"Everything can be viewed on a graph and there's equilibrium points, whether it's volume, net sales or profit," Amit explains. "And you have to make a judgement call on the category you want to remove or introduce."
"If we can sell an additional £2,000 a month at 40% margin, it could mean a further £24,000 in extra sales and at that margin, it would maybe be £8,000-£10,000 net profit, which is huge."
Data can help you understand when a product is selling well and when to increase facings, and Amit uses this to help improve his business.
He says: "Generally, a lot of today is reliant on numbers, even everyday life, and in small businesses, data dictates my buying habits, reductions, and the number of facings I have.
"The data is the reality of a product's success. Every decision, or at least 90% of them, should be based on an element of data. What do the numbers say?"
For example, Amit starting to stock Co-op own-label frozen rolls and the brand's crusty rolls, too and said to his team to go for the defrost option because it uses less time and energy, you make more net profit.
"My team said no, we want to cook them in the bakery as it adds theatre and there's a sense of quality," Amit says. "We put them out next to each other as multi-facings.
"We're selling about 35-40 of the defrost rolls with no wastage, so we're making about £20 a week already. Whereas we sold about three or four of the crusty rolls. When you look at the numbers of both products, the daily sales indicate there is more growth in the defrost product, so you have to make your decisions on what you have based on tangible data. That's hugely important."
For retailers still learning how to use data in their business, Amit recommends scanning one bay and looking at the sales history individually for each product.
"Sometimes doing this will shock you," he says. "You find out a great product isn't selling and ask yourself why? It could be the facings you have, the price you've set or there's no demand. It could even be where you've merchandised it in store. It's trial and error."
Amit suggests increasing facings of your bestsellers and stock holdings to maintain availability to avoid sales dropping. "It only has to be a couple of hours a month, but work through each product and dig deeper about why it's not selling as before.
"You'd be amazed at how much of a big leap you take by doing these small changes everyday."
Managing availability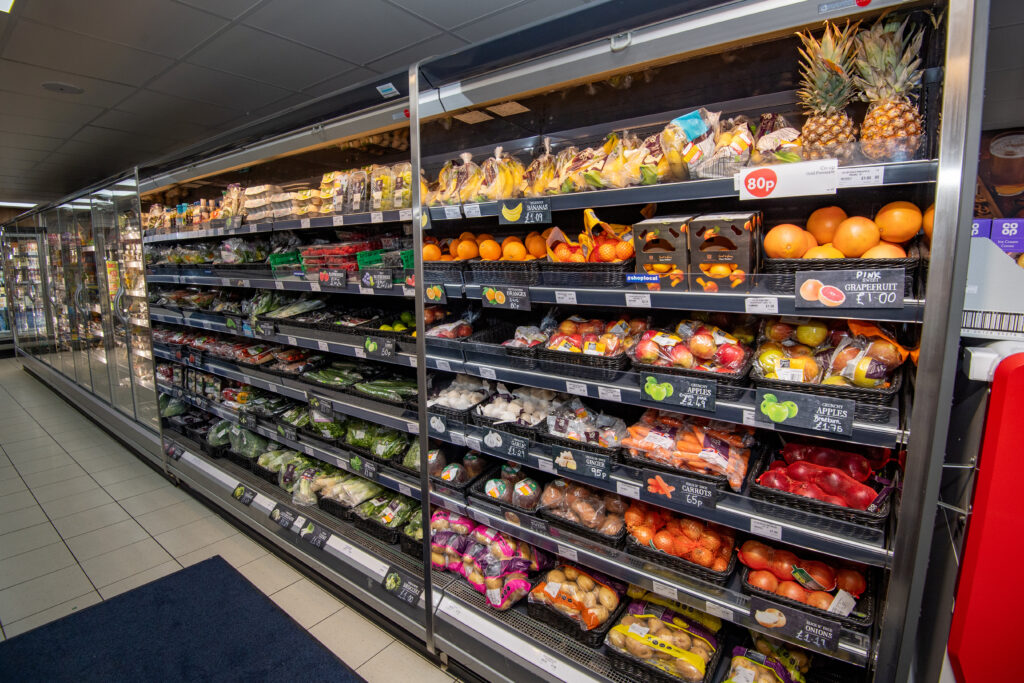 Amit receives up to 28 deliveries a week from different suppliers but says the key to maintaining availability is good supplier relationships and being organised.
"When we have an issue, we're able to alternate suppliers to get the stock we need," he says. "If supplier A had some crisps we stock in one week, but was out the next, we're able to go to supplier B and see if they have the stock."
Working with several suppliers helps Amit with his promotional cycles, too. "Eighty per-cent of our availability is from Nisa, but the other 20% is from other suppliers, which helps to fill gaps.
"Generally, we sit around 90% across the whole store," he says. "We rely on delivered wholesale to maintain availability."
To further increase availability, Amit recommends having an additional member of staff or two on the shop floor so you can focus on a buying strategy.
"I easily make up the wage of two people by being more strategic in our wholesale buying. You need time to build up that knowledge and ask if you can afford to buy from a new – or your current – wholesaler, because sometimes you will need to pay a little more," he says.
"I haven't always hit my minimum order and sometimes your wholesalers are happy to make exceptions as they want to support your business. It's not a simple answer to managing high availability but use lots of suppliers and create strong relationships."
Investing in my team
To get his team more involved within the business, Amit has restructured a few of the business roles. "We'll be teaching them more about category breakdowns and I'll be showing them how to scan a section and look at the products history," he says.
"And I'll have them look at our range and see if they find any product exciting, what their families buy from supermarkets. You can tap into their knowledge, which is much better than mine in some areas, and make decisions based on those."
Amit says the most important factor with his team and driving sales is encouraging them to push new products. "Half the time it's just making your team aware of what you're selling, especially if you have new products in.
"A lot of our team have personal relationships with our customers and they're always happy to try different things," Amit adds. "Utilise this and have quality staff push those strong deals you have in store because you're creating two things: engagement with your business and value perception."
Have a checklist
"Have your checklist to walk the store with," Amit says when asked what the simplest thing he's learnt from the IAA. "Tick what you've done and leave blank what hasn't. At the end, you'll have a to-do list."
Amit recommends splitting up the tasks in order of priority, based on how important it is to grow the business. "Sometimes it's about having that list because in our sector, there's no guidelines on how to set your pricing or your buying habits," he says.
"It's not a case of buying a shop and having everything available to you, you also need to go to a cash and carry regularly, so having that checklist will definitely keep you organised."
Amit also uses the IAA as a checklist for making sure he was complying with legislation and health and safety. "I thought it was common sense, but then by going through the IAA benchmarks, I found out I should have someone sign a piece of paper to say they've been trained."
What the IAA has meant to me and my business
Amit first benchmarked with the IAA four years ago and recalled finding it a little daunting, but very beneficial in helping him find areas for improvement.
He says: "We made so many little adjustments and we've improved. We even discovered things we didn't even know we should be doing, which is where the IAA has helped.
"We're able to see our development and getting recognised as a Category Star and being in the Top 100 reinforces how much progress we've made."
How the IAA has helped
"The IAA has helped us network with suppliers and what amazes me about suppliers is they are always open to working with all types of business," says Amit. "All they want to see is you're an enthusiastic business owner."
Amit says being recognised as a Category Star has helped, but a retailer's attitude and willingness to work with that supplier makes a big difference too.
Amit also participated in the IAA's Academy in Action programme in 2019 for Marketing to Customers, which was in association with Suntory Beverage & Food GB&I at the time.
"The IAA and SBF GB&I opened my eyes to marketing and merchandising," Amit explains. "And the sales increase was noticeable, which was done just by rearranging the category. It wasn't a small amount either, it was a 15-20% increase."
The retailer says his staff are just as invested in the IAA as he is. "When we were recognised as a Category Star, the team were asking where to display it and how we show it off. It's good for them because it recognises their hard work, too."
Why should you take part in the IAA?
"You don't have anything to lose by benchmarking, but you've got everything to gain," says Amit. "The IAA is free to enter and it's clear the IAA is doing it to help us grow as retailers."
Amit also says those involved with the IAA also have immediate access to a wide network of other retailers to help further improve your business.
"You then get even more ideas, and the support is incredible. Being part of the IAA is like a waterfall effect, once you start engaging with them and other retailers, you then understand different viewpoints.
"There's a huge amount to gain, so what's two hours of your day to benchmark? It's a no brainer."
Register your interest for 2022/23!