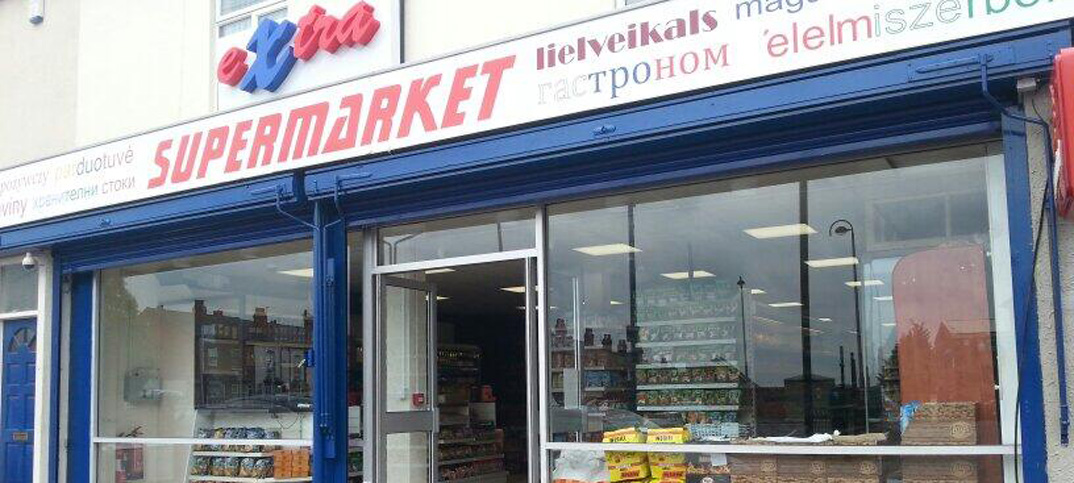 Over a 14-year period, Manjit Samra expanded his Eastern European section from a single shelf, to an aisle, to half of his Smethwick c-store.
Last month, he moved it into a dedicated store next door to keep up with local demand.
"The demographics in our area had changed and I needed to adapt to reflect the footfall in my store," he told me at the 95th NFRN annual conference, held in Bournemouth this week.
To go with the conversational Polish he had picked up over the years, Manjit proudly showed me pictures of his Latvian, Estonian, Georgian and Moldovan signage and 18-foot chiller packed with national delicacies.
"Polish people don't buy Hellmann's Mayonnaise or Kingsmill bread in my store," he said. "They want rye and wheat bread and will happily pay a premium price for it. I don't need to match supermarket prices like I do with my other store."
Martyn Brown has grown sales by sub-retailing newspapers to stores without a news bill
Chris Rolfe, Neville Rhodes and I spoke to dozens of conference delegates about how they are bringing new customers into their stores. I spent most of the first 20 minute tea break talking to Manjit, who was buzzing with ideas.
In his first interview as national president, which you can read in this issue, Martyn Brown talks about how he has grown sales by sub-retailing newspapers to stores without a news bill. He's also spotted an opportunity to distribute other products through his HND sub-retailing network.
Find out what Manjit, Martyn and their peers see as their biggest opportunity to grow their businesses in the next 12 months in our full conference coverage next week.