Each year as part of the IAA's Academy in Action programme, we visit 12 independent retailers to help them make simple improvements in their stores in order to increase sales and profits.
Last March, we visited Shailesh Patel's shop in Chelsea, London, along with British American Tobacco's (BAT UK) Adrian Del Popolo, to look and create an action plan to better train, develop and reward Shailesh's staff. We catch up with Shailesh to find out what's changed since our visit.
IAA advice
1. Create a rota to document basic processes that need to be completed

2. Find out what motivates staff and set up a challenge to reward them

3. Encourage staff to show off their hard work and publicly praise them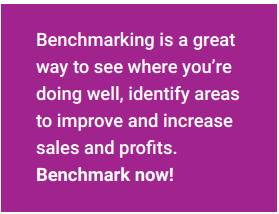 ---
The results
"We're undergoing a major refit, and I've delegated responsibilities across different categories.
"We're building on our communication in the team, so I've encouraged them to pitch new ideas through WhatsApp and regular catch ups.
"We now hold meetings to highlight the effect the pandemic was having on the business and, since doing this, staff are more motivated, pay more attention to detail and regularly review our range and ordering systems.
"As a result, efficiency has improved by 15%."
---
Partner advice
"Staff are the most valuable asset and by including them in business decisions and offering more responsibility, Shailesh has increased staff efficiency, unlocking just how important it is to encourage and invest in your team."
Adrian Del Popolo
B2B manager
British American Tobacco UK
---
Register your interest for the IAA below