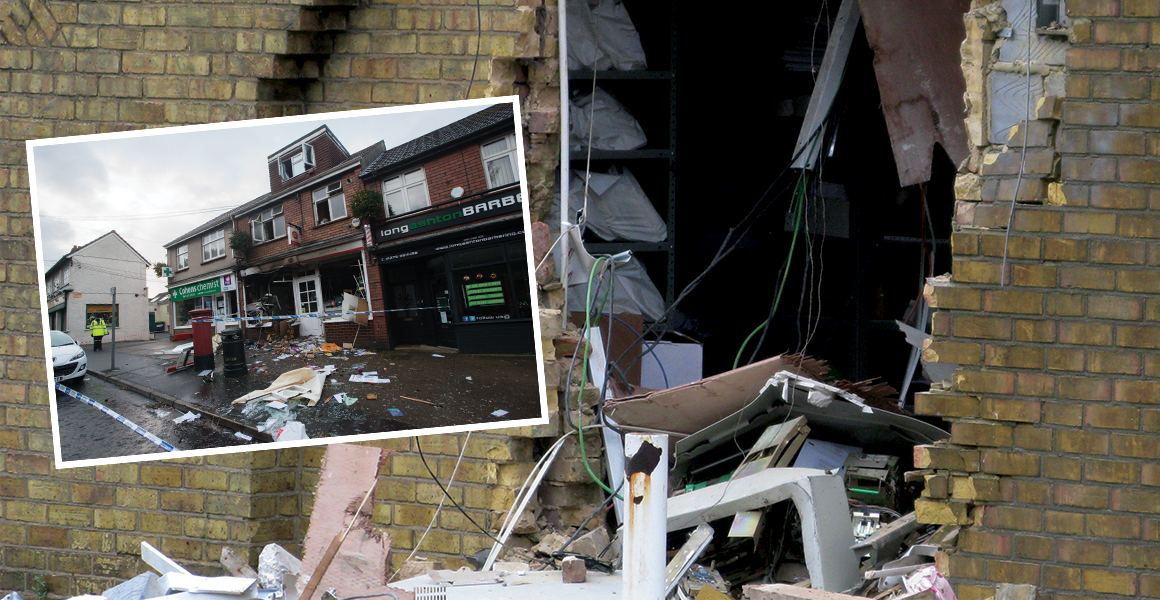 Convenience stores are the 'target of choice' for ATM crimes including ram raids, gas attacks and thefts, with the shops accounting for half of all ATM offences.
An investigation by RN obtained evidence of 586 offences from 36 police forces in England over two years. It revealed the share of offences that took place at convenience stores increased by 22% year on year, meaning local shops are now disproportionately targeted locations compared to other types of ATM sites. Supermarkets made up just 9% of the reported total.
National Police Chiefs' Council deputy chief constable, Stephen Jupp, told RN: "We have seen a significant rise in ATM crime over the past three years and convenience stores seem to be the target of choice."
Merseyside Constabulary experienced a 150% increase in ram raids between 2016 and 2017. In the same period, ATM crimes in Hertfordshire rose by 300% and instances within Leicestershire grew from 0 to 13. Leicestershire Constabulary said it has responded by advising businesses on security measures, such as putting ATMs at the back of stores.
Asked what the police are doing to tackle ATM crime on a national level, Jupp responded: "In July, an ATM crime conference was held to bring police forces, specialist operation departments and commercial partners together, to improve capability.
"Industry partners are looking at new preventative methods. They have also begun to lobby the Home Office as to what the police response is nationally to ATM crime."
Natalie Lightfoot, owner of a Londis in Glasgow, added: "Retailers should not compromise on security; I spent nearly £1,000 on a security system."
Meanwhile, crimes at convenience stores in Northumbria dropped by 57% (26 to 11). Commenting on why there has been a decline, a spokesman for the force said: "We work with our region's businesses to ensure staff report suspicious behaviour to police."
Get detailed insight on the impact of ATM crime on independent convenience store owners