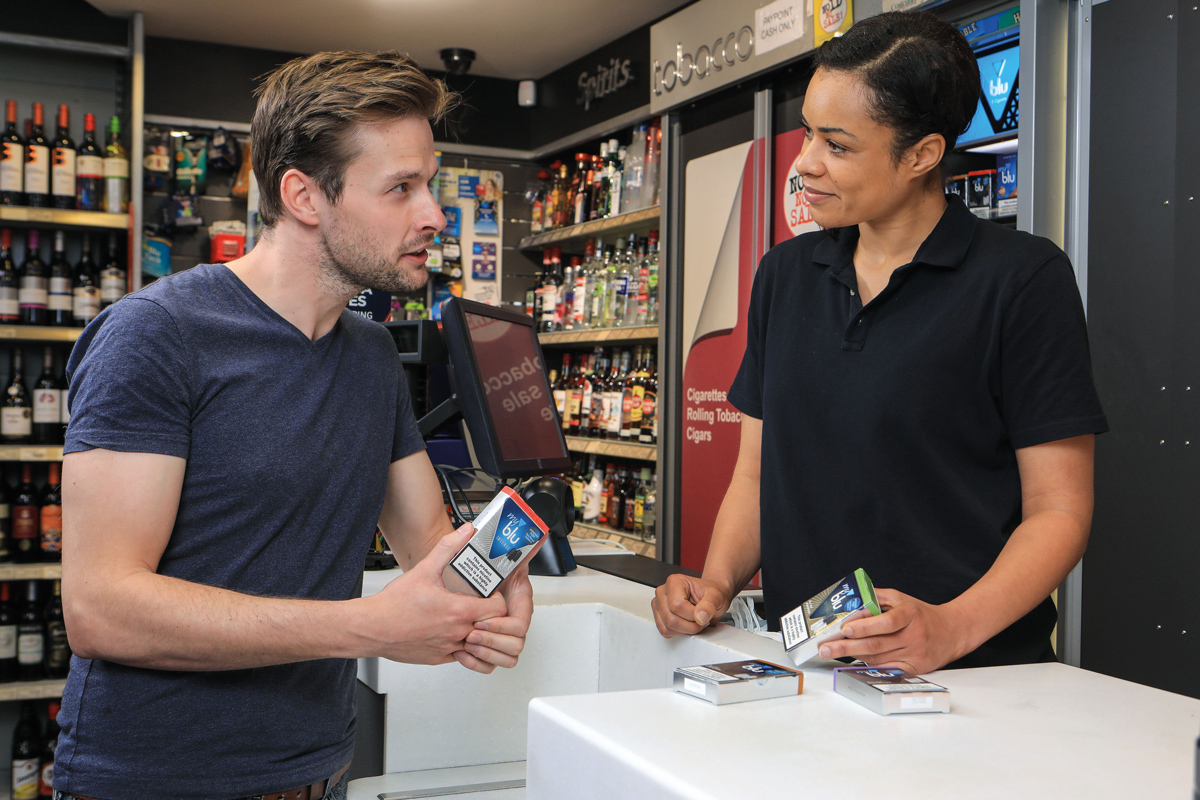 When do you predict there will be more awareness about the changes?
Unless retailers proactively engage with shoppers, it's likely most customers won't know about the menthol ban until they can no longer buy their menthol product of choice.
This is why it's so important for retailers to proactively talk to customers about the changes on the horizon.
How can retailers avoid losing shoppers?
By engaging with menthol shoppers early on, retailers can raise awareness of the menthol ban and encourage them to consider what will be available to them after 20 May.
For some, this may mean moving to traditional tobacco alternatives, while others may move into vaping.
As well as providing great customer service, having conversations with shoppers ahead of time will help retailers gain valuable insight into what action they might take once the ban is in effect and use it to shape their range.
What questions should retailers expect from shoppers and how can they answer them?
It's likely they will want to know why the changes are coming and, most importantly, what alternatives are available. In order to advise customers, retailers should find out what products they currently buy and whether they are looking to switch or continue smoking, so they can recommend suitable alternatives.
What should retailers recommend smokers buy if they want to continue smoking?
Many adult smokers are brand loyal, so shoppers that continue smoking may wish to stick with their usual cigarette brand and just change to the variant closest to it. Retailers should assess what brand these shoppers currently buy, and stock suitable alternatives to ensure as smooth a transition as possible.
For smokers keen to stick with menthol, there are a number of solutions available, including new Rizla Flavour Infusions. The Rizla Flavour Infusions range includes two variants of menthol flavour cards that smokers insert into a pack of cigarettes or roll-your-own tobacco and wait at least 60 minutes for the contents to mentholate.
It's also worth remembering that crushball filter tips sold on their own are unaffected by the menthol ban, so products such as Rizla Crushball filter tips present another great option.
What should retailers recommend to occasional smokers that want to switch?
For smokers looking to switch, vaping products offer something better. A growing number of dedicated vapers and dualists are using pod mod systems like myblu, thanks to the simplistic design and enhanced vaping experience they offer.
myblu is a high-performance vaporiser, with just 20 minutes charge time and hassle-free Liquidpods that allow consumers to switch between flavours in seconds via a one-step 'click and go' system. The Liquidpods are available in several flavours and strengths that allow adult smokers to gradually reduce nicotine consumption over time.
What should retailers recommend to heavy smokers that want to switch?
myblu's Intense Liquidpods, featuring nicotine salts (nicsalts), have been devised by smokers for smokers. The inclusion of nicsalts result in nicotine being absorbed into the body faster than normal e-liquids, allowing myblu Intense to more closely replicate the experience of smoking a cigarette.
The Intense Starter Kit offers a myblu device and USB charger, with two Intense Liquidpods – including Menthol and Golden Tobacco variants, two of our bestselling e-liquid flavours.