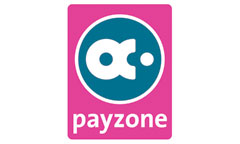 Retail Express recently featured a letter from Reading retailer Munir Butt asking why Camelot and Paypoint both provide free ticket rolls, but Payzone charge between £10-12 a box.
Mrs Butt described this as "grossly unfair", and explained that the cost builds up quickly when you are a small business.
"I don't see why small retailers such as myself should have to bear the brunt for offering Payzone's services in-store, particularly when similar services can provide free ticket roll," he said.
It's an interesting problem, and one that has received an incredible reaction. I spoke with Retail Express editor Stefan Appleby who said that this letter had received one of the largest responses from other retailers he had seen in his time in charge of the title, so there is clearly a great strength of feeling on the issue.
Indeed, in our recent article on the launch of the Health Lottery we had a comment from Rohit Patel asking, "How can you give a lottery ticket that is nearly 10inches long? Who will compensate the number of rolls that this will take as Camelot give the ticket rolls free of charge?"
Payzone responded to Mrs Butt's criticism explaining that their "policy on till rolls has been in place since 2009, with very little criticism from retailers. We believe this is because our customers are happy with our service and value the added earning potential a Payzone terminal provides."
What do you think? Are companies such as Payzone being unfair by charging for ticket rolls, or is the earning potential they provide adequate compensation for this cost?
We'd love to know your thoughts.