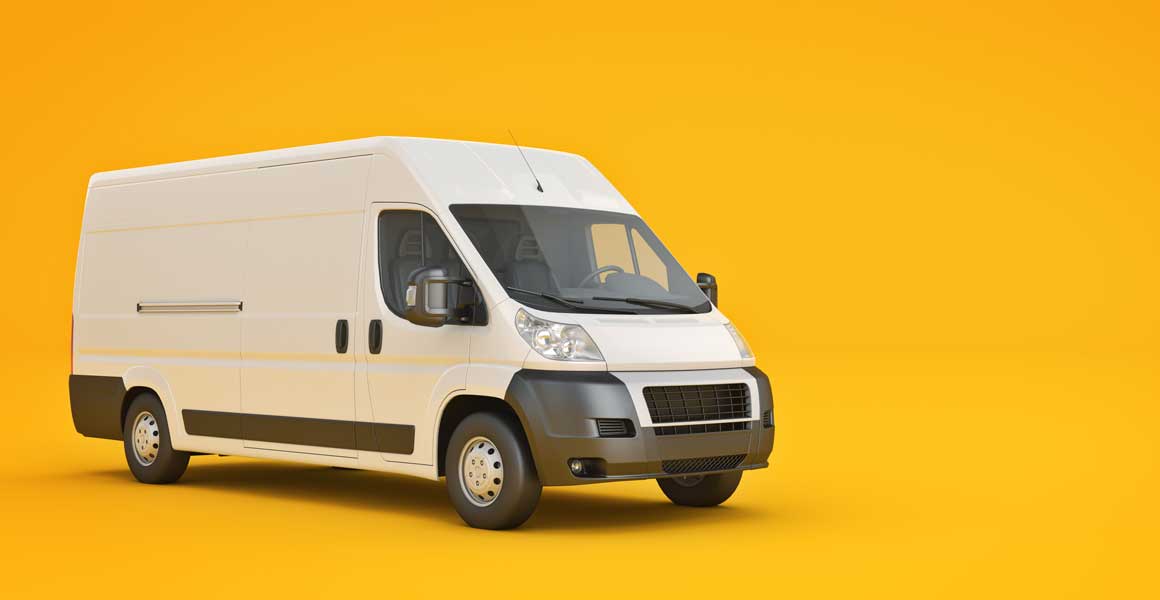 Vehicles lie at the heart of so many great independent businesses. Here, Olivia Gagan talks to two retailers and an insurance expert about some of the key things to keep in mind when purchasing a van or car
Quite simply, businesses which can offer deliveries can reach their stock and their customers at times when others can't," says Les Gilbert of Somerset-based Chard Newsagent.
His 140-house daily delivery round relies on vehicles, which makes the two vans he uses as integral as any other part of his business. Here, he explains – along with the help of experts from retailing and insurance – how businesses can make the most of the commercial vehicles they use every day.
Les Gilbert delivers newspapers to 140 properties every day from his store, Chard Newsagent, in the town of Chard, Somerset. He has two vans which he uses exclusively for the business – a Renault Kangoo and a Citroën Berlingo.
As vehicles can have a high potential upfront cost, he advises any would-be buyer to start off by thinking carefully about how to finance the purchase. "We got a lease for one of the vans, and I'm not sure I'd do that again," he admits. "A lease which allows you to own the vehicle after a certain time span would have meant slightly higher monthly payments, but might have worked out cheaper in the long run."
Fuel efficiency is another factor to consider. "In fact, my biggest tip would be to look at the fuel efficiency of each vehicle you're looking at," he advises. "Fuel is such a big cost for any business. I wouldn't rule out smart cars or vans which run on cheaper fuels or electricity."
Les says his vans were a boon during the long winter and snowstorms, allowing him to honour his customers' orders. To ensure he is even more prepared, he is considering a 4×4-style vehicle when he next upgrades. "During the bad weather, there were several times I'd have paid good money for the use of a 4×4," he says.
Are you insured?
Gerry Donnachie is head of underwriting at AXA Business Insurance. He says retailers should make a list of everyone who will be using the vehicle, and what for, before getting a quote. "Will it be purely for professional use? Will you have any younger employees driving, who could ramp up the cost of your quote? Think about where you can most safely park your van, as this can affect the price. Make sure you jot down any modifications that have been made – a classic one for retailers is refrigeration. These are all things to consider before going online or approaching a broker," he says.
When it comes to commercial vehicle insurance, there are more detailed things to think about than when insuring a private vehicle – Gerry says the contents of the van are typically not included in standard commercial vehicle cover, for instance. For that, you need to ask for 'goods in transit' cover, he says. He also points out that if you have employees using the vehicle, you will also need employers' liability insurance and public liability insurance.
If you are using a price comparison website, he advises "looking up quotes for both basic third-party and comprehensive cover, as the price differential can be slimmer than you would think".
Will you make the most of your buy?
Adam Vincent, store manager of Dike & Son in the rural area of Stalbridge, Dorset, told RN his sales were boosted during the terrible weather in March by using their 4×4 delivery vehicle and their stock inventory to create a strategy before Storm Emma hit. "We started planning as soon as we heard the weather reports," he says. "We offered shopping deliveries in our 4×4 to elderly customers who couldn't get out of their homes. Just thinking about the logistics of vehicle deliveries helped with sales – we spoke to our suppliers to double our frozen food orders and had our milk supplies arrive a day early, too, before the snow began."
Latest developments in the market
Vauxhall Vivaro
Vauxhall promises "great traction and low fuel consumption" from its Vivaro van, which can carry up to 1.2 tonnes. The model also features a rear-view camera, a GPS screen and free TomTom services. It is available on lease deals and for purchase.
Ford Transit Courier
Ford says the latest iteration of its longstanding Transit van features a 1l three-cylinder Ford EcoBoost petrol engine. According to the company, this provides the power you would expect from a conventional 1.6l engine, while delivering around 24% better fuel economy and 25% lower CO² emissions.
Nissan NV300
Marketed towards urban businesses, Nissan says the NV300 "is a capable, roomy and reliable workhorse. Offering a large load space in a highly manoeuvrable medium-size footprint, it is practical for city streets and easy to drive on motorways.
Volkswagen Crafter
The Crafter comes with a wide range of payloads on offer, from 735kg to 1,454kg. There is a choice of three vehicle lengths and three vehicle heights. Up to 14 lashing rings are recessed into the floor, to securely stow your stock.
Mercedes-Benz Sprinter
Three wheelbases, three loading space heights, four body lengths and three roof variants make up the Mercedes-Benz Sprinter panel van, according to the manufacturer. An update to the Sprinter range is due soon – so it may be worth holding out for news of updates to this popular model.