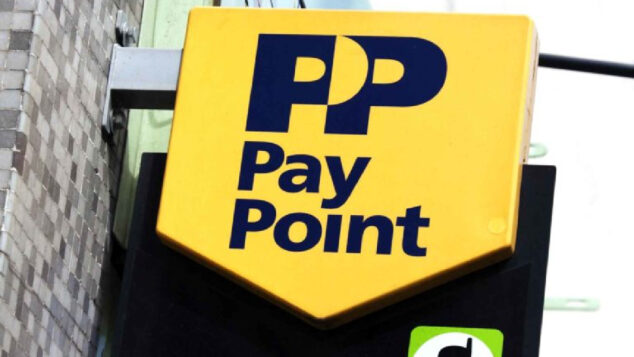 PayPoint is to introduce new opportunities for partnered stores including payments for providing cashback, supplier rewards payments, higher commissions on new services and simplification of newspaper voucher handling processes.
The company reported a tough but "transformational" year in its annual results last week.
Revenue, profit and all of the company's other key financial metrics were significantly down year on year, but speaking with betterRetailing, chief executive Nick Wiles said the groundwork had been laid for better times ahead.
EXCLUSIVE: PayPoint retailer anger over new £45 PPOS fee
Stores paid for cashback
PayPoint has been working with Link to introduce a cashback-over-the-counter offer that would pay retailers for providing the service. Trials are underway and Wiles revealed a full rollout is less than six months away.
Asked what it means for shop owners, he said: "An ATM doesn't suit everybody. There are a large number of stores that may not meet the volumes for an ATM but still want to supply cash.
"On 1 November, we are predicting a rapid rollout of 2,000 sites, rising to between 4,000-5,000 stores."
Challenged on whether commissions would also be comparable to having an ATM, the PayPoint boss said: "It's a different service, but we will give the lion's share of the fee to the retailer."
New PayPoint campaign celebrates retailers' lockdown service
Newspaper vouchers
PayPoint finalised its acquisition of digital voucher service iMovo earlier this year and the Guardian is already using the service to remove the need for stores to manually process and return newspaper subscription vouchers.
However, industry sources expressed concerns that as other publishers are still using a manual service, shop owners are stuck having to use multiple means of handling vouchers.
Asked about the issue, Wiles said: "It's brilliant that existing Guardian subscriptions are going paperless at the moment. The paper-voucher model isn't cost-effective for publishers, so I'm confident once it's in place other publishers will come on board rapidly."
PayPoint survey reveals increased importance of independent retail
Supplier rewards
PayPoint said it will officially launch its 'FMCG proposition' this summer. PayPoint retailers will be able to handle digital discount vouchers from customers, display digital screen advertisements for products they sell, receive financial rewards and incentives from suppliers based on their sales, and receive 'preferential prices' on goods.
In return, sales data from independent convenience stores will be sold to suppliers. Wiles told betterRetailing PayPoint was working with brands including Nestlé and BAT.
PayPoint grows online payments focus with RSM 2000 acquisition
Snappy Shopper
Last year, PayPoint said it hoped to integrate Deliveroo into its EPoS system, providing availability and sales data online and in store on one platform. While the development is yet to arrive, PayPoint has announced a similar deal with Snappy Shopper.
The delivery company's chief operating officer said the deal would make it "more efficient for retailers to fulfil home delivery orders with us".
PayPoint and Snappy Shopper announce home delivery partnership
Commission payments
PayPoint's commission rates are a longstanding gripe for many stores, built on a legacy of repeated commission rate cuts.
Alarmingly for stores, the company's annual results make repeated references to margin squeezes on its most vital products. It describes click & collect as "a competitive low-margin market" and admits it was forced to accept lower rates from energy suppliers during contract renewals.
However, the company promised to "launch new eMoney clients offering richer retailer commission" such as Love2Shop vouchers.
PayPoint revenue significantly down from in-store services
The Post Office threat
PayPoint's loss of major client British Gas to the Post Office (PO) cost it £3.8m in the last financial year and the cuts to its rates with other energy suppliers during contract renewals also indicate stronger competition from a combined PO/Payzone. Its rival is also coming after PayPoint's parcel-company deals.
PayPoint's stated goal is to become the hub of parcel pick-up and drop-offs (PUDO), and it claims it has a larger network than any other single carrier.
PayPoint to make £50 'goodwill' payment to stores over nationwide system failure
However, PO exited its exclusivity arrangement with Royal Mail, so it can now go after other carriers (trials are underway with PayPoint-partnered firm Amazon). It also announced it would be adding PO mail products to its Payzone sites, giving it a network around 10,000 sites larger than PayPoint's. However, Wiles shrugged off the threat.
He told betterRetailing: "Nothing really has changed except the PO no longer has an exclusive contract with Royal Mail […] Having a massive network isn't necessarily what carriers want. Most individual carriers are looking for between 3,000 and 6,000 stores."
Retailer terms
betterRetailing revealed last month that some stores using PayPoint's PPOS integrated service received letters announcing they would have to pay a new £45 charge to continue using the service. PayPoint said at the time these sites were "overlooked" when the charge was first introduced several years ago.
Asked about the scale of the oversight, Wiles said around 1,000 stores were affected by the mistake. He claimed the number that had opted to instead exit their PayPoint contract was "really low".
EXCLUSIVE: Average store in PayPoint–Link cash access trial handing out £700 per month in withdrawals
In its latest results, PayPoint also put £12.5m aside to pay a potential fine for breaching competition laws. An Ofgem investigation began in September 2020 into claims its exclusivity clauses in supplier and retailer contracts may be illegal.
Challenged by investors last week, Wiles refused to give more information but said the issue was "closer to the end than the beginning", suggesting a finding is likely this year.
Any ruling against PayPoint is likely to void terms in retailer contracts that ban partnered stores from working with rival services.
Read more about convenience retail services