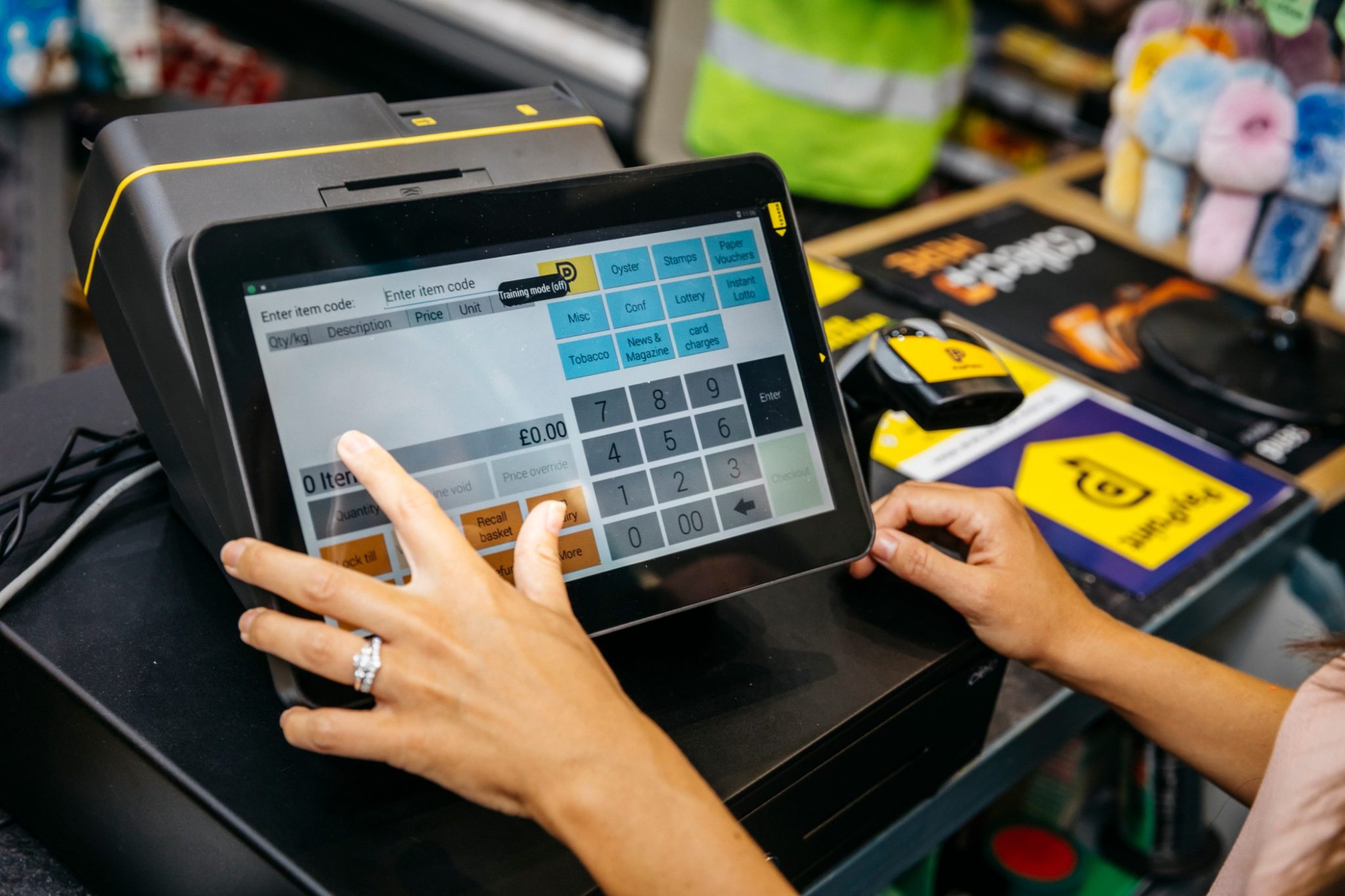 PayPoint chief executive Nick Wiles described the effects of the coronavirus as "a perfect storm" that has "overshadowed" strong financial results in the run up to lockdown.
The newly appointed CEO told betterRetailing: "There's no question the crisis has impacted our business. Bill payments, top up and cash in the economy are down, but card payments are strong and parcels had a weak start but are starting to recover."
More than 1,000 of its partnered sites closed down and half are yet to re-open, contributing to the group losing more than one in 20 partnered sites in the year ending 31 March. Of these, 1,000 sites more than 400 independent retailers have been refunded for usage fees.
PayPoint unveils new Covid-19 initiatives
When challenged that some stores had struggled to gain refunds, Wiles promised any store closed due to the pandemic should be able to claim back fees for the period.
Asked about its efforts to support stores and their customers through the pandemic, the chief executive said the PayPoint team had been "more hands on than ever" and highlighted the firm's grocery delivery partnership with Deliveroo and easing cashflow issues through further rollout of its Cardnet settlement function, now in 399 sites.
Wiles also revealed discussions to launch mobile units capable of driving to isolating customers to offer bill and payment services at the doorstep. He added that the firm's CashOut partnership with local authorities, which allows crisis grants to be paid out over the counter, was driving sales in partnered stores.
PayPoint partners with Deliveroo
"The purpose is to support the family in buying basics like food, we have a reasonable measure of that and the majority paid out goes into a basket of food and fuel."
Despite a 20% annual increase in the number of its sites offering either Amazon or CollectPlus parcel services and a 12.7% volume increase before lockdown, PayPoint said several carriers had temporarily switched off deliveries into stores.
Yodel had withdrawn from between 500 and 700 CollectPlus sites and other carriers had switched off re-routing of missed home deliveries to collections in store.
The changes drove a 50% drop in parcel volumes, though this has since recovered to being down approximately 25%. Nick Wiles explained: "For the carriers, everyone being at home was a perfect opportunity to deliver first time.
Coronavirus: PayPoint updates operations
"Coupled with people not going out for non-essential journeys and retailer nervousness around handling parcels, it was a perfect storm that was difficult to manage." However, the firm said its plans to offer parcel services to more partnered stores and carriers in 2020 was still on track.
Commenting on the easing of lockdown, PayPoint forecast that prepaid bill payments would rise as households become "more attentive" around budgeting, parcel volumes would rise as confidence in shopping returns, but ATM volumes would only recover "when the economy reopens".
The company also refused to rule out a launch of its new Romanian automatic vending machines (AVMs) into the UK market.
PayPoint reveals parcel plan strategy
"It's early days in Romania, they rolled out in the last 12 months. It's an ATM machine where you can pay your bills self-service, so you can have it in a shopping mall or a shop. It's a standalone unit you pay bills and get a receipt.
"I would have thought over time could loop that to also offer cash withdrawals and deposits. Is there an opportunity in the UK? Possibly, we have to think about the size of the unit. I'm sure store owners might have concerns about a unit taking up space on the shop floor."
PayPoint's UK retail services revenue grew 8.5% over the 2019/20 financial year, while bill payments and top ups rose 0.3%. Despite the loss of the major British Gas contract, PayPoint successfully retained 22 bill payments clients including EDF and Monzo Bank, and won a further 19 including Monese.
Find out more on our coronavirus information hub for retailers