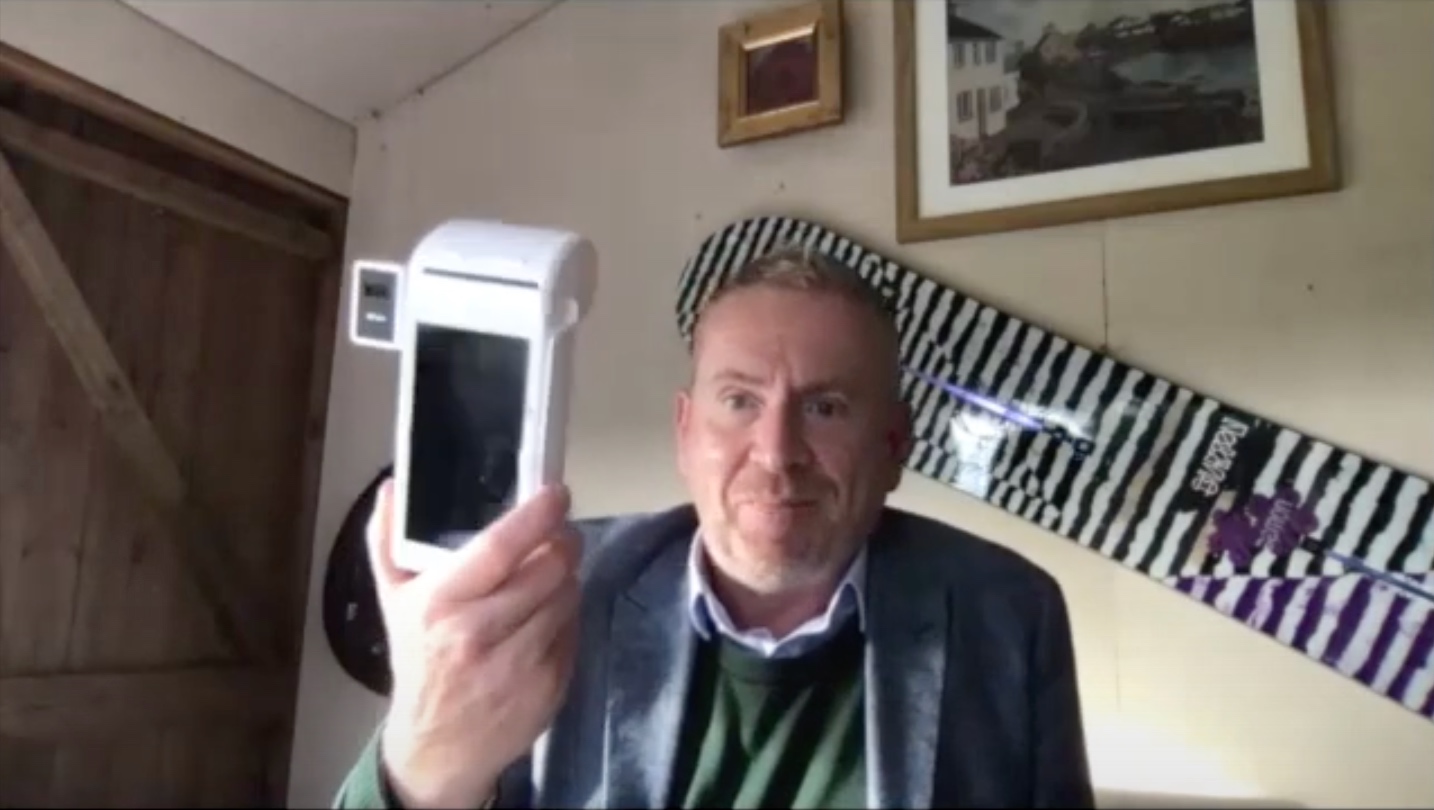 Payzone is soon to launch a new all in one device that would allow 'simple' Post Office products to be made available in Payzone partnered stores.
Speaking to analysts Kam Media, Payzone retail and marketing director Martin Rouse said the new card machine style unit would replace the counter top terminal and top-up key reader devices currently used by stores.
Rouse explained: "This device would allow us to bring simple Post Office products to the wider convenience network. I think that's really important because the local convenience store has to dominate that last mile and if we can give different services, wider services and particularly services that draw people into those convenience stores, we might have a chance to keep that [new] business where it is."
He listed 'a wider parcel proposition' and money transfers as potential Post Office elements to be introduced on the machine at a later point.
A Post Office spokesperson responded: "Payzone is looking at increasing the number of its retailers that can offer HubBox and/or Hermes click and collect services, which are already operated by a small number of Payzone retailers. The new terminal trial, starting in January, will not include any Royal Mail parcels or mails services."
Retailers including Ralph Patel of the Lookout in Woodmansterne, Surrey and Derbyshire One Stop retailer Dee Sedani were involved in the planning of the device, which is now being tested in some sites in the UK.
Patel commented: "One of the sticking points with Payzone has been the speed of the device, but this device looks like it will shave off a lot of the time taken to process transactions, down from around a minute to 20 to 25 seconds. The saving may not seem like a lot but it's a lifetime of difference when you're busy in store. Because it replaces three devices, it gives stores more precious counter space, It's absolutely amazing."
Sedani agreed, stating: "it's wireless, it's quicker and it's clear they listened to us when designing it, it's a case study for how extremely valuable it is for service providers to involve retailers throughout the process. I'm really excited to be getting mine installed in the next few weeks."
Explaining the strategy behind the device, Rouse commented: "We've got to keep what is a declining bill payment market alive and well and we'll only do that by introducing new products."
The suggestion of introducing Post Office parcel services in Payzone stores comes amid delayed talks between The Post Office and Royal Mail to agree a new mails agreement that is likely to see Royal Mail retain its exclusive parcels partner status.
Separately, Payzone currently operates its own seperate click and collect network – Hub-Box, with an estimated 4,000 Payzone partnered stores offering click and collect and drop-off services for clients including HMV and Boohoo.
Read more Payzone news