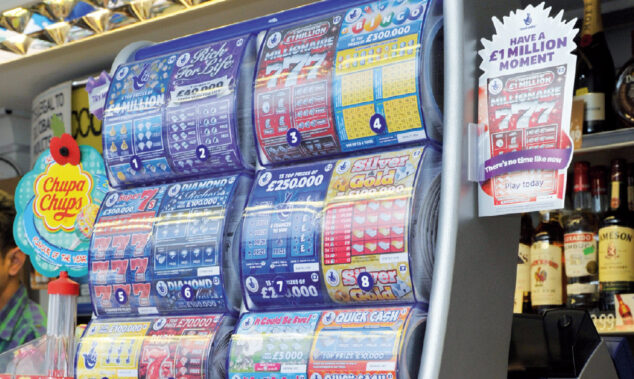 National Lottery product sales in stores are still down more than 15% compared with before the coronavirus pandemic, despite a 4.5% year-on-year recovery.
Camelot's retail sales from April to October 2021 totalled £2,337.5m, more than £419m less than for the same period in 2019.
The drop means the average Camelot partnered store is selling £400 less lottery products and making £22.11 less commission per week than in 2019.
Scratchcards led the retail recovery, with sales up 6.7%, but Camelot said these "remain down on pre-pandemic levels as shopping habits continue to evolve".
EXCLUSIVE: National Lottery adverts should be banned, demand politicians
Despite the retail results, the company said there were signs of a "steady retail recovery", and the company's total revenues, including from online sales, benefitted from the highest-ever first-half of the year National Lottery ticket sales.
The average independent store also earned an additional £10.29 in cash rewards through Camelot's Site Stock Sell programme during the six-month period.
Camelot put the success of the National Lottery down to its 'rolldown' mechanism on draws without a jackpot winner, resulting in 20 million £5 prizes for matching two numbers since it was introduced just over a year ago.
"This record first half shows The National Lottery continues to be in its best-ever shape as it delivers for good causes, players, retailers and Treasury," said Camelot chief executive Nigel Railton.
Read more National Lottery news