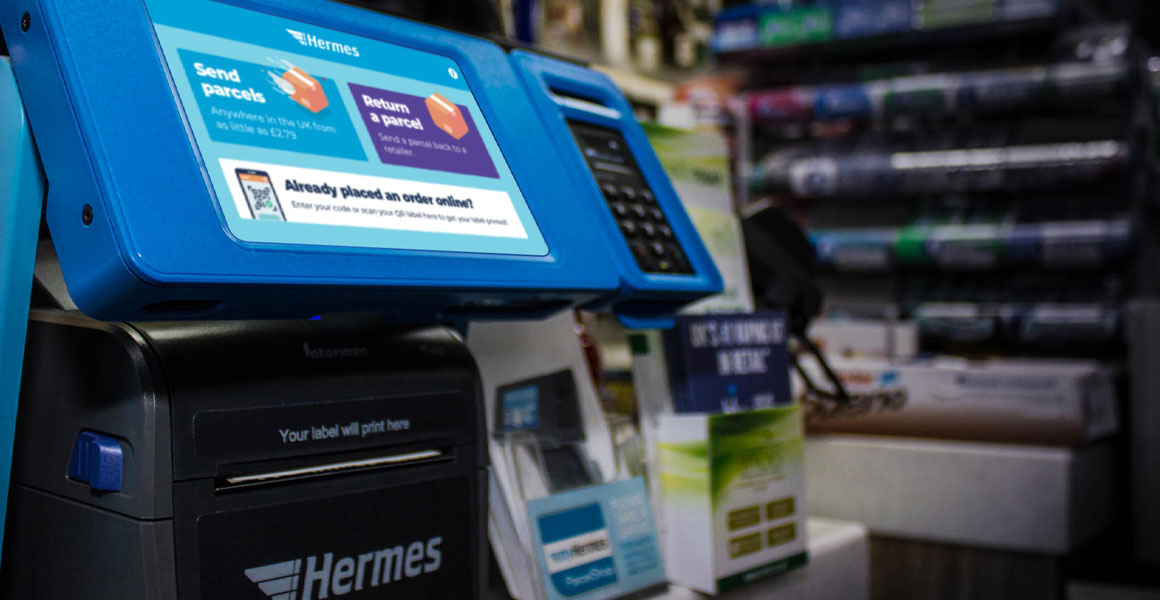 MyHermes ParcelShop retailers have expressed frustration at MyHermes' decision to carry out another round in commission cuts for partnered stores.
In a letter to its partnered stores seen by betterRetailing, MyHermes said from 6 June the handling fee per parcel will fall to 32p, down from 35p. Invoices and payments from the firm to stores will also move from a weekly to monthly basis.
The latest change means a store handling 300 parcels per week would see its annual commission fall from £5,460 to £4992 per year.
MyHermes parcel pick-up rate was 40p before it was reduced to 35p in 2019. In the letter, MyHermes claimed the cut would be offset by rising parcel volumes. The firm said the average MyHermes ParcelShop's earnings rose 57% in 2020 and that it expects its partnered stores to handle over 300% more parcels in 2021 than in 2020.
However, retailer Alex Kapadia slammed the strategy, stating that many stores have limited space for parcel storage, meaning MyHermes' move to a higher volume, lower commission model would create challenges rather than opportunities. "We do a lot of Hermes in shops that are also very high core sales meaning we do not have huge amounts of spare capacity. Now considering removing Hermes in some or all my stores," he said.
Stores slam 2p parcel bagging commission from MyHermes
Maqsood Akhtar, of Blackthorn Newsagents in Rotherham, expressed disappointment at the cut, but said he would continue offering the service. He told betterRetailing: "If you're making £20-40 per week then it's probably not worth it, but we're lucky that customers bringing the parcels are regulars, we don't tend to get bulky packages, and we tell customers to drop parcels off close to when the drivers arrive so it's not taking up space and we're not holding them overnight. We're making close to £150, so as the owner of a small family business, I'd rather lose out on roughly £400 from cut commission than £4,500 over a year."
myHermes compensates retailers for missing parcels following system "glitch"
Conversely, Mo Razzaq of Jack's of Blantyre said he would look to cancel his partnership. "The footfall argument doesn't work, because most customers coming with MyHermes parcels don't buy anything," he said. "So the way I look at it, it's just not worth our while. We get £47 a week and with cuts that will only go down."
Read more in-store services news HERE