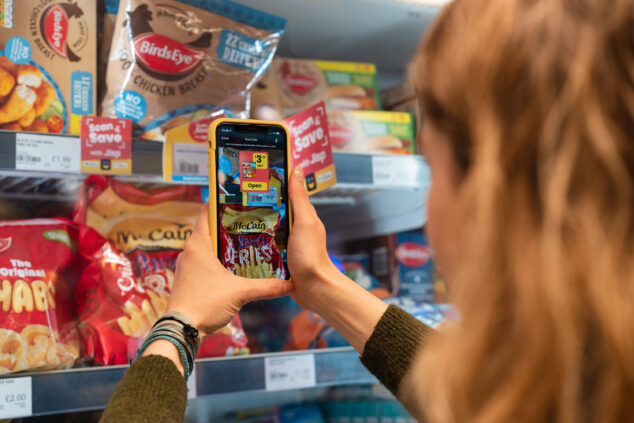 Jisp is to launch a free loyalty scheme for independent stores to help them compete with Tesco Clubcard and Sainsbury's Nectar.
The company's chief customer officer, Greg Deacon, told betterRetailing that a free new loyalty scheme would be live by the end of January 2022, rewarding customers for every way in which they interact with a Jisp-partnered shop online and in store.
Under the scheme, shoppers will receive points for actions including placing orders for delivery or collection, scanning product barcodes in store and redeeming money-off coupons.
The points can then be cashed in for vouchers to spend in Jisp-partnered stores. As with Tesco and Nectar, data from customers is then used to tailor specific offers.
Deacon told betterRetailing: "If you are a Tesco Clubcard customer, you will seek out a Tesco Express; if you are a Nectar card holder, you will seek out a Sainsbury's; for independent retailers, though, how do they get that loyalty?
Nisa doubles participating stores offering Jisp's Scan & Save
"[Our new feature]… makes customers loyal, drives visit frequency and drives shopper spend through a loyalty scheme and promotions online and in store. We've been likened to the [Tesco] Clubcard for convenience."
The upcoming launch comes as Jisp continues to roll out its Scan & Save tool in Nisa stores.
Customers use the Jisp app to scan barcodes in store indicated by Jisp shelf-edge labels.
A supplier-funded discount is then given to the customer to be redeemed at the counter. The retailer receives commission for every customer barcode scan and every discount redemption.
Data seen by betterRetailing showed the top Nisa store using the platform is earning commissions worth £5,018 per year.
Deacon said Jisp is in talks to provide Scan & Save to other symbol groups and to provide the service to unaffiliated store owners in partnership with the NFRN.
He said this would help the tech company achieve its targets of 30 stores using Scan & Save by Christmas, 500 by June 2022, close to 2,000 by the end of 2022 and close to 4,000 by the end of 2023.
Jisp records Scan & Save milestones with Nisa retail
The launches form part of Jisp's pivot from a mainly grocery delivery platform, to an 'all in one' marketing tool for stores.
Deacon revealed around 135 stores are offering delivery through Jisp, significantly below the 500 stores it predicted it would have partnered with by the end of 2020.
Asked about Jisp's rate of progress, Deacon told betterRetailing: "Jisp wasn't around before the pandemic – the market shifted pretty quickly through the [delivery companies] already in play and full credit to them. Our play was more about building a long-term solution for independent retailers.
"Rather than needing stores and customers to have a 'Frankenstein' mixture of apps, Jisp is about having one thing that solves the customer's and the retailer's needs.
"That means having Scan & Go, click & collect, delivery and in-store Scan & Save in one place," said Deacon.
Read more Jisp news
Read more loyalty scheme news and advice