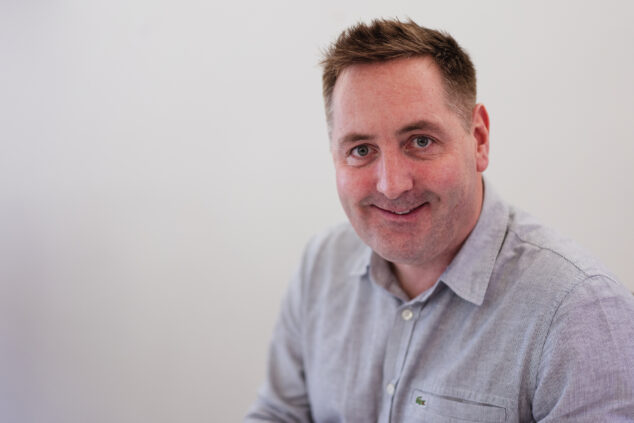 Mobile loyalty schemes, click and collect and home delivery will become part of the normal shopping experience in convenience, the boss of mobile shopping firm Jisp has predicted.
The company's managing director Ilann Hepworth spoke exclusively to betterRetailing following the opening of Amazon's first checkout-less convenience store outside of the US on 4 March.
Opened in Ealing, West London, the Amazon Fresh store requires customers to use the Amazon app on their smartphones to enter. Hidden sensors track items customers take off shelves. The customers can leave the store once they have completed their basket and their transaction is processed through their Amazon account within a few hours.
Hepworth told betterRetailing there are elements of the Amazon Fresh store independent retailers can use to improve their customers's shopping experience, improve loyalty and encourage repeated visits.
"Amazon Fresh is a natural evolution of shopping and it's created an experience within retail. My feeling is that it isn't novel. Investing in the same way as Amazon might be a step too far for some retailers, but the public will expect some elements to be available to them and retailers will have to cross that bridge soon.
"Symbol groups and independent retailers are always innovating and willing to invest in these spaces. If Amazon Fresh is bereft of interaction when the customer is in the store, there is potentially an area [where independent retailers can provide value]".
Explaining how retailers can work with mobile shopping providers, Hepworth recommended using a service which combines home delivery, click and collect with interactive services allowing customers to scan and pay for items in-store using their mobile phones. These interactive services could also include notifications tailored to growing trends such as free-from, bespoke promotions and using elements of social media.
"You can offer allergen alerts notifying customers if certain products contain ingredients such as gluten or eggs. Offer customers the ability to create wishlists or recommend products to others.
"For promotions created by the store itself, or those from wholesalers and suppliers, do you write the offer on an A4 piece of paper and hope the customer sees it? There are features enabling retailers to create a marketing campaign and send notifications directly to a customer's phone."
Hepworth added partnering with an existing provider can help retailers reduce the installation time and costs of installing these services. "It's easy to wonder where to start, but working with an established provider can help the retailer integrate the service automatically into existing systems such as EPoS and stock ordering.
"Independent retailers also want customers to recognise them because it's important customers recognise them. That identity can be lost and some stores look like they're just a part of the branding of some home delivery providers they're partnered with.
"The pandemic has accelerated what normal looks like in convenience and I'm fairly confident these trends will be retained in some form. It's now expected and can provide independent retailers a big voice at a local level."