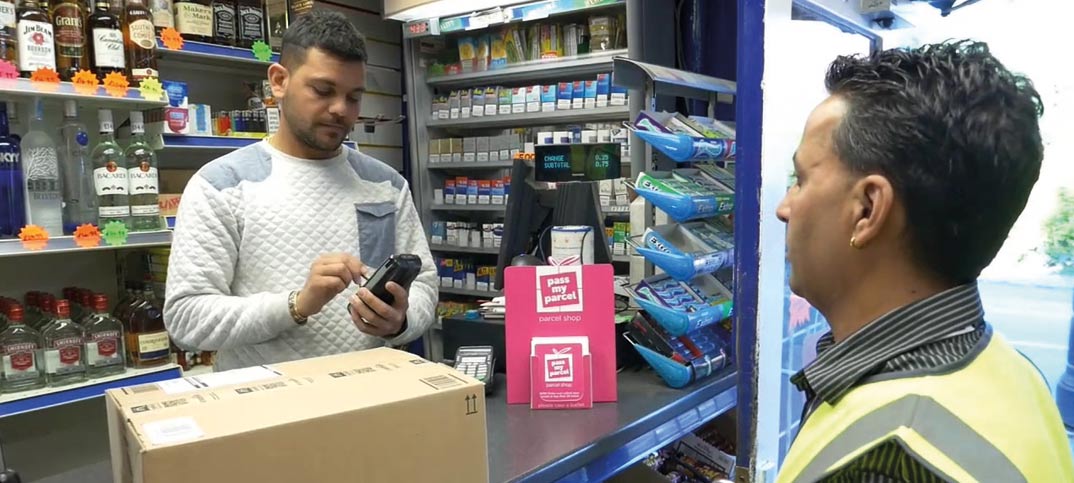 Independent retailers boosting their store's footfall and turnover through parcel services are urging other store owners to offer the facility to offset increasing pressure on their margins.
Graeme Pentland, of Ashburton News in Gosforth, Newcastle upon Tyne, told RN his store's turnover has grown 20% year on year since he introduced the service.
He offers deliveries with DPD Pickup, which pays 60p per parcel, as well as acting as a drop-off point through his own service, Parcel Shop – with the two combined boosting his turnover by £55 a week.
"Considering the stagnant 5% margins from Camelot and tobacco, this is a good opportunity to increase your revenue and is something that will definitely grow over the years. I really believe this is something other newsagents could do well with," he said, speaking at the NFRN's annual conference last week.
Mr Pentland launched Parcel Shop three years ago after spotting a gap in the market.
He sent out leaflets to his HND customers offering them the option to give his store address rather than their own when ordering a product online.
Customers can then pick their parcels up at a more convenient time including before or after work, or at the weekend.
"I set it up three years ago after seeing a gap in the market for people who did not want to have to wait at home all day for their parcel to arrive," he said.
"This service is available to my 400 HND customers and I charge £1 for every parcel delivered. I'm confident that this will continue to grow over the next few years."
Meanwhile, John Vine, of Newsworld in Shropshire, said he has seen significant growth in the Collect+ service he offers in his store.
He said: "I now process more than 100 parcels a week and our Yodel driver says we're his biggest delivery now. We get 35p per parcel."