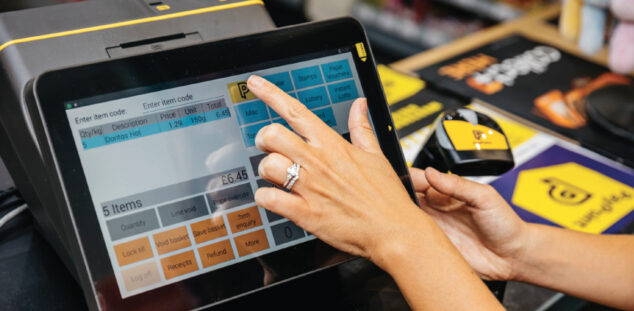 PayPoint is to increase the weekly fee charged to retailers by 3.9% in April, adding between 21-63 to a store's yearly fees, depending on their contract. 
The bill-payments company sent letters to retailers this month, informing them of the changes. It said the change was part of its annual inflationary review, but said it had capped its increase to half the retail price index, 3.9% compared with 7.8% RPI, in recognition of the challenges faced by stores. 
The changes mean the weekly price of PayPoint's lowest 'Base' tier will increase from 10.39 to 10.80, while the cost of the highest 'Pro' tier will rise from 31.18 to 32.40.
These changes are equivalent to an annual cost of between 21.12 to 63.24. In the letter, seen by betterRetailing, PayPoint said: "We are acutely aware of the broader cost pressures that retailers face right now, from rising product prices, delivery charges, wages and utilities.
Retailers criticise PayPoint's decision to increase charges
"Indeed, like you, we are experiencing the same cost pressures, which is why we are looking to protect our retailer partners from the full extent of these extraordinary increases.
"Despite RPI confirmed at 7.8%, we have taken the extraordinary step to cut this in half for this year to 3.9% and for PayPoint to absorb the additional burden despite all our business costs increasing at RPI and higher."
Despite the rise in fees, a letter sent to stores makes no reference to commissions also rising in line with inflation. The increase was criticised by PayPoint retailers.
EXCLUSIVE: PayPoint to up retailer charges by 3.9% in April
Ken Singh, of BB Nevison Superstore in Pontefract, told betterRetailing: "We're getting more and more squeezed as retailers. PayPoint said their rate of increase is taking the pressures we face as retailers into consideration, but any increase just makes it tougher. We are their frontline and they need us. "The more squeezes we face, the more retailers will end up going by the wayside. Retail is getting more unsustainable and we're facing increases from everywhere at the moment."
Harj Gill, of Select & Save The Windmill in Rubery, Birmingham, added the increase had justified his decision to exit his contract with PayPoint later this year. "It's another cost to our overheads which we don't really need at the moment," he said.
PayPoint retail services director Ben Ford said: "Over the past year, we have continued to invest in services and partnerships that add value for our retailer partners through increased revenue and footfall. "This includes Randox click & collect Covid-19 tests, enabling retailers to earn higher commissions per sale, as well as the rollout of our Counter Cash programme, which offers similar benefits and reduces banking charges."
Read more PayPoint news and articles