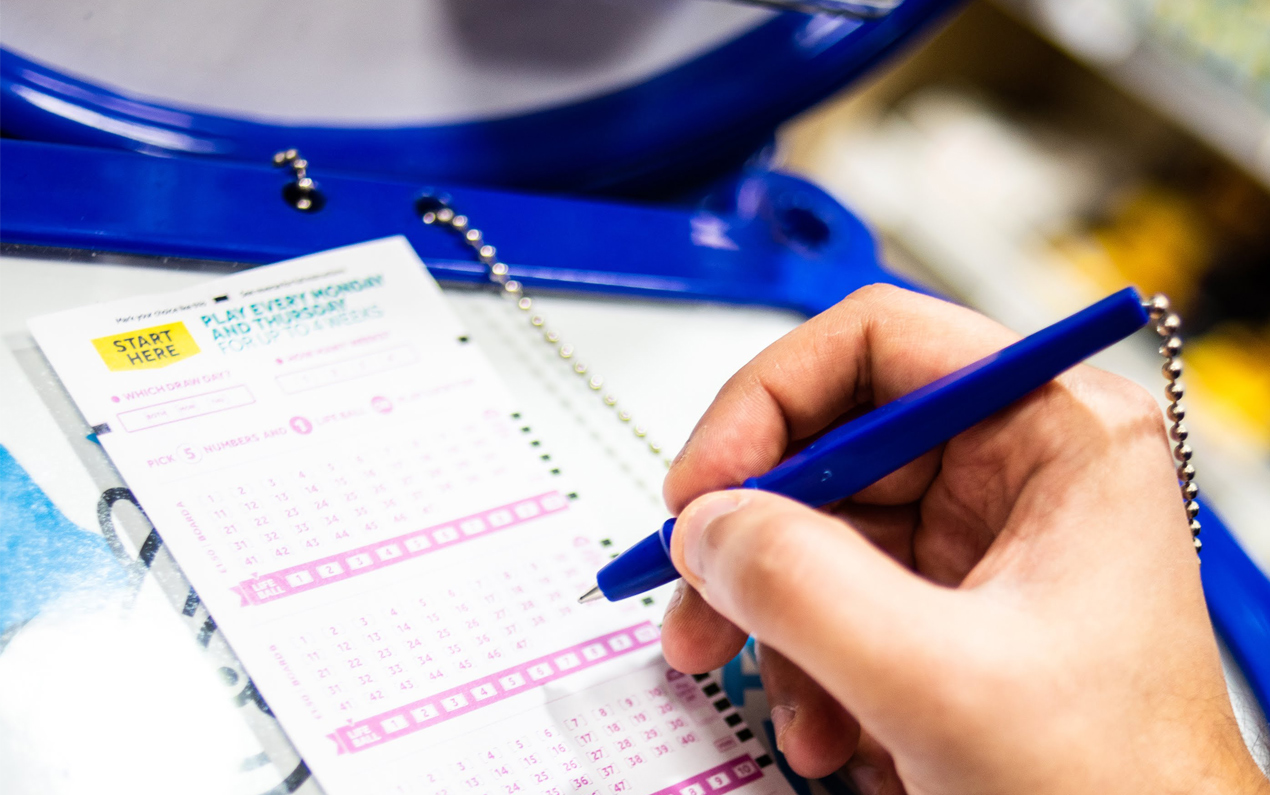 Stores face a "period of change" due to Camelot being ousted by Allwyn Entertainment as the National Lottery operator, beginning in 2024.
On 15 March, the Gambling Commission (GC) announced Czech lottery giant Sazka – trading as Allwyn in the UK – had won the upcoming National Lottery licence, due to begin on 1 February 2024.
Allwyn chief executive Robert Chvátal said the company had grown rapidly in Europe "by investing in lotteries and making them better, and we intend to build on this phenomenal track record in the UK".
Lottery operator Allwyn urges more digital investment in convenience stores
The GC said: "Allwyn has committed to investment in the National Lottery that is expected to deliver growth and innovation across the National Lottery's products and channels, resulting in increased contributions to good causes."
While Camelot was named as the back-up candidate, short of a major upset, the decision will end Camelot's 30-year hold on the service since it was founded in 1994, and signals an upcoming focus on a "digital-first" National Lottery.
What it means for stores
Camelot chief executive Nigel Railton said he was "incredibly disappointed", but signalled no change in Camelot's approach over the remaining 22 months of its licence. "We still have a critical job to do," he said.
A lottery-industry source said it would be "business as usual", but stores should expect a lull in investment until 2024. They said: "The current offer won't lessen – they have contractual obligations to maintain the draws, the promotions and the network.
"It means a lessening of investment in different ways, like investment in revamping the network."
Documents sent to licence bidders first uncovered by betterRetailing show substantial changes to the rules the operator must follow from 2024 onwards.
This includes the requirement for Allwyn to operate a large retail network being "significantly reduced", and it can use a wider definition of what counts as a lottery-selling store.
betterRetailing's lottery-industry source suggested this digital approach and changing retail requirements could see Allwyn integrate lottery services in non-traditional locations such as pubs and betting shops.
They said: "They've put in this bid and majored on new ways to play and access points.
National Lottery sales still down 15%
"Equally, they've focused on ways to generate more returns to good causes, so along with the changing requirement to no longer maintain a certain-size network, it will evolve, and they will probably find ways to support it in places without the lottery hardware."
The requirement that no more than 80% of scratchcard sales cannot be priced above £1 is also to be scrapped, opening the door to more premium options in stores from 2024 onwards.
The new licensee will also be given "greater discretion on retailer commission" as long as it "incentivises retailers to sell National Lottery products effectively".
Allwyn has promised to formulate "a particular focus on how to improve draw-based games".
New draw-based games are also likely, with the GC previously revealing to betterRetailing that it had received a higher-than-expected number of proposals for new games from applicants.
The lottery-industry source said these games, combined with the new leniency on retailer margins, would have to improve the value of the Lottery to stores, pointing out that National Lottery sales are now worth around £6,500 per year to the average site.
EXCLUSIVE: National Lottery adverts should be banned, demand politicians
The source said: "I think there will be talk of a world lottery game based on the US's Powerball. I'm pretty sure they will look into that. It gets jackpots of up to half a billion dollars if it rolls.
"It's tapping into that market to make a world lottery game that benefits everyone across the globe, but then do you have a £3 or a £5 ticket, and what does that mean for safe play – do you want to encourage people to buy a £5 ticket? But it would generate money for good causes and greater payments for stores."
Of concern to retailers is that the new licensee has been tasked with increasing the role of "technology-based products".
The GC explained: "Developing the channel mix to adapt to ever-changing participant tastes and evolving technology is seen as critical."
Recognising this, Allwyn previously said the lottery needed to be "dragged into the digital age" and that it would have a "digital-first" plan.
The NFRN had described this as a "kick in the teeth" for stores.
However, speaking to betterRetailing previously, Allwyn said this approach would involve "digital in retail as well". This would include "identifying hot spots for lottery retail sales" and indentifying "underperforming areas" where it would "implement speedy solutions".
What comes next
The GC and all applicants for the licence are banned from commenting or revealing details of the proposals for "at least 10 days" from 15 March.
Prior to the announcement, The Times had reported Camelot had "lawyered up" ready to potentially challenge any decision that didn't go their way.
Read more Camelot news and articles