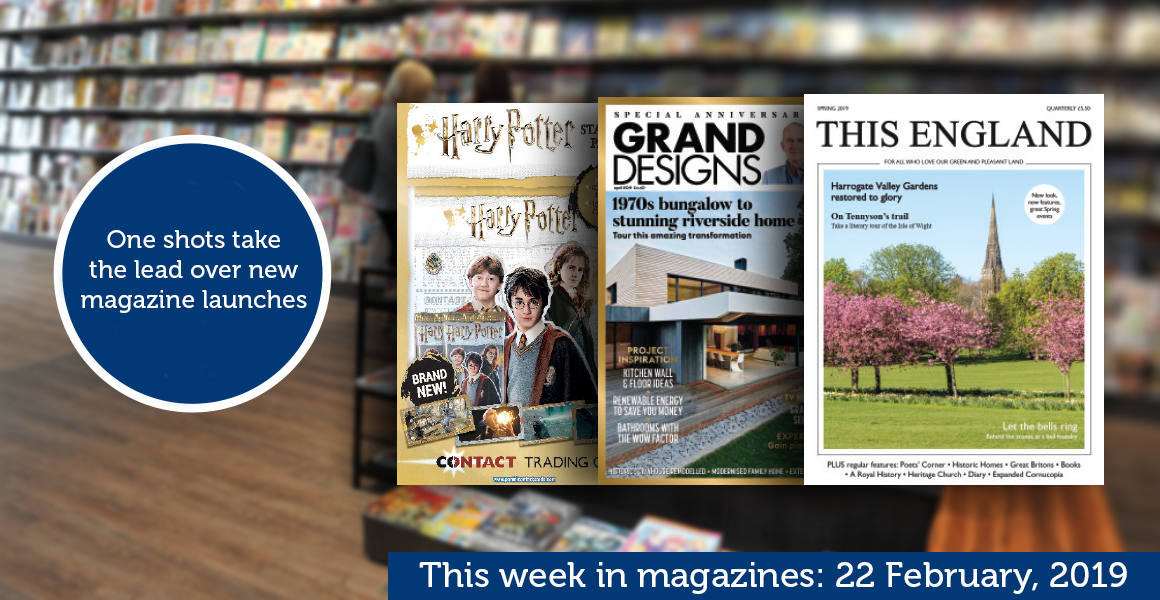 Launch of the week
Anything involving JK Rowling's boy wizard is guaranteed to fly off the shelves and Panini's latest set of trading cards is bound to cast a powerful spell on its young fans
Harry Potter Contact Trading Cards
On sale out now
Frequency collectable
Price Cards £1.50, starter packs £4.99
Distributor Panini
Display with Fantastic Beasts sticker collection
---
It has been a strong start to the year for Panini. LOL Surprise and Invizimals collections are doing well, and its new Harry Potter trading cards are poised to build on that success.
With its ever-expanding universe, and new fans regularly enticed by books and movies alike, Potter is still one of the major franchises for children and families.
Contact Trading Cards comprise 140 cards, including rare foil ones, that fans can collect and play games with, linking icons in the series. The set features images from the films, while the extra-wide cards mirror cinematic widescreen.
Starburst
On sale out now
Frequency monthly
Price £4.99
Distributor Seymour
Display with Sci-Fi Now, Empire, Total Film
The latest issue of the sci-fi and genre specialist magazine includes everything from the Disney remake of Dumbo to Happy Death Day 2 U.
Forthcoming Marvel movie blockbuster Captain Marvel takes centre stage on the cover ahead of the film landing in cinemas in March.
This England
On sale out now
Frequency quarterly
Price £5.50
Distributor Marketforce
Display with Countryfile, Gardeners' World
The magazine 'for all who love our green and pleasant land' has gone through a redesign, offering a brighter and more modern approach.
This issue travels from Harrogate to the Isle of Wight, looking at heritage, history, humour, travel and more uniquely English elements.
Grand Designs
On sale 27 February
Frequency monthly
Price £4.40
Distributor Marketforce
Display with Homebuilding & Renovating, Build It
This special issue celebrates the 20th anniversary of the long-running Channel 4 programme.
It looks at how the programme has influenced the home renovation, build and design market over 20 years, with £9,000-worth of prizes and a free home-improvement magazine.
Racing Ahead
On sale out now
Frequency monthly
Price £3.49
Distributor Intermedia
Display with Racing Post, The Racing Paper
With spring approaching, the new issue of Racing Ahead previews all the action at the forthcoming Cheltenham Festival.
Sales traditionally jump 170% for this issue, making it the magazine's biggest-selling issue of the year.
Munch Cats
On sale out now
Frequency monthly
Price £3.99
Distributor Seymour
Display with Beano, Chickadee
This is the second issue of the environmentally friendly magazine aimed at children aged between six and 10 years old.
As well as featuring plenty of cool cats, the plastic-free publication is full of paper-based activities and craft ideas.
MATCH
On sale out now
Frequency weekly
Price £2.99
Distributor Seymour
Display with Match of the Day, FourFourTwo
The League Cup final special of Match comes complete with a giant double-sided poster featuring the two finalists, Chelsea and Manchester City.
The premium-priced issue also comes with a free skills supplement.
Smith Journal
On sale out now
Frequency quarterly
Price £8.99
Distributor Seymour
---
Specialist choice
Bill Palmer,
Magazine Heaven,
Rushden, Northamptonshire
Who buys it?
It's a heavyweight read, with long-form features, so it's for more cerebral customers. It covers inventions, adventuring, and is aimed at DIY fans.
How do you display it?
We put it in the science section, with magazines such as New Philosopher.
My week in magazines
We've got one shots, and not a lot more
"Fewer regular magazine launches, more one shots." Those are some of the headline figures from Seymour's analysis of print magazine launches in 2018. It paints a picture of an industry in flux. Year on year, launches were down by almost a quarter, and yet partwork and one-shot launches were up by a fifth.
Low-frequency launches, one shots and other one-off activities, where publishers can effectively test the water and try concepts out, are key growth areas, the research suggests.
Take the example of Bauer's Pilot TV. There's no denying there's a place for this in the market – no magazines have been slower to respond to the golden age of television ushered in by the likes of Netflix and Amazon Prime in recent years, making this seem like a safe bet.
But after an initial standalone bow, it's now being bagged with sister film publication Empire, at least for the time being. With podcasts and associated activity, Bauer will build the brand and assess as it goes along.
It may seem like a step back, but it's a far better idea than Time's Unmissable TV one shot, a more downmarket entrant that is currently gracing the shelves at Tesco and Tesco alone as an exclusive. Sure, it gets the space at the supermarket giant, but it'll never build as a proper brand, nor will it aid the wider magazine business.
I've railed against exclusives before, but when the market is being driven by one-offs and one shots that need industry-wide support to help them grow into worthwhile regular brands, it would be good to see publishers looking to work across the whole business, rather than concentrating on single areas.