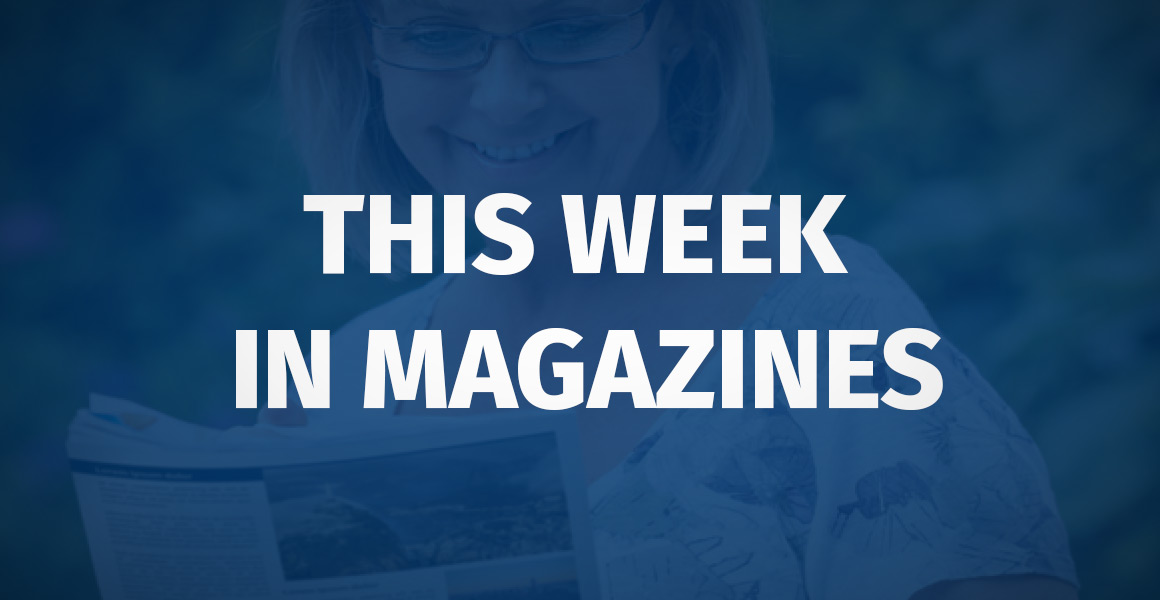 1. Fun to Learn Friends Art
---
On sale 14 March
Frequency monthly
Price £3.99
Distributor Seymour
Display with Fun to Learn Friends, CBeebies Art, BBC Toybox
Children's love of a good arts and crafts magazine knows no bounds, and the latest offshoot from the ever-growing Fun to Learn Friends stable – Fun to Learn Friends Art – aims to capitalise on that. It is a monthly aimed at the core market for its other titles – boys and girls aged between three and seven – and includes a range of simple art and craft projects for pre-schoolers and infants (and their parents). There is also a giant sticker sheet and a pull-out card activity featured within its pages. Many of the activities revolve around familiar figures such as Paw Patrol, PJ Masks and Peppa Pig characters.
2. Big & Little Crochet
---
On sale 7 March
Frequency fortnightly
Price 99p, then £2.99, then £4.99 from issue 3
Distributor Marketforce
Display with New Art of Crochet
• This new partwork launch from Hachette sits somewhere between the craft magazine sector and women's interest. Each issue comes with patterns, step-by-step instructions and a ball of yarn.
• The launch is being supported by a £1m marketing campaign, with further social media activity.
3. Magiki Cuddle Bunnies
---
On sale 7 March
Frequency weekly
Price £1.99, then £3.99
Distributor Marketforce
Display with Paw Patrol, Shopkins, Hello Kitty
• Each issue comes with a plush cuddly toy. The magazine itself features adventures involving the Magiki Cuddle Bunnies crew.
• The launch is supported by TV advertising, digital marketing and social media activity. In-store PoS is available.
4. National Geographic Family
---
On sale 7 March
Frequency monthly
Price £7.99
Distributor Seymour
Display with National Geographic Monthly
• This package includes the standard National Geographic title and its junior equivalent National Geographic Kids at a saving of 20%.
• It includes all the covermounts for the children's version
5. Elle
---
On sale 7 March
Frequency monthly
Price £4.40
Distributor Frontline
Display with Vogue, Grazia
• This issue comes with a free Warehouse giftcard, which publisher Hearst believes will drive sales.
• Its cover features Alicia Vikander, who has the starring role in the latest big screen iteration of Tomb Raider.
6. Wonderland
---
On sale 9 March
Frequency monthly
Price £6.95
Distributor Seymour
Display with i-d, Love, Vogue
• As spring arrives, so do the seasonal specials of the style magazines, including the spring issue of Wonderland, with Miley Cyrus on the cover.
• Inside the magazine, the outspoken and very tabloid friendly singer holds forth on everything from Elton John to pigs and Hillary Clinton.
7. Breathe Nature Journal
---
On sale 8 March
Frequency one shot
Price £7.99
Distributor Seymour
Display with Breathe, Teen Breathe, Simple Things
• This special edition of the popular title aims to help readers connect with the natural world.
• In keeping with the Breathe ethos, the issue provides "guidance, inspiration, reflection and creativity".
8. Holiday Goodie Pack for Girls
---
On sale out now
Frequency one shot
Price £3.90
Distributor Marketforce
Display with Pink, My Little Pony, Moana
• From the makers of My Beautiful Princess, this bumper pack of magazines and goodies arrives well in time for the Easter school holidays.
• Includes two magazines and nine free gifts, including lip shine and a colouring activity set.
9. Magical World Holiday Special
---
On sale out now
Frequency one shot
Price £3.90
Distributor Marketforce
Display with Pink, My Little Pony, Moana
• More holiday fun for the Easter break from the team behind My Beautiful Princess, which has also just published its latest monthly issue.
• This special includes two magazines and free gifts, including a tiara and lip shine.
10. Specialist choice: Sidetracked
---
Chosen by Daniel McCabe, Magalleria, Bath
On sale 14 June
Frequency three a year
Price £11
Distributor Sidetracked
Who buys it?
When we get a new issue of Sidetracked in it goes like the clappers. It's an extreme sports magazine and a mixture of customers buy it, including people who are quite active, but it's taken over from the armchair travel magazines for people who want to look at things they might never do.
How do you display it?
We've got a good window display – we use music stands so we can open the pages and show off the contents. We had a spread for this issue and made a little feature of it.