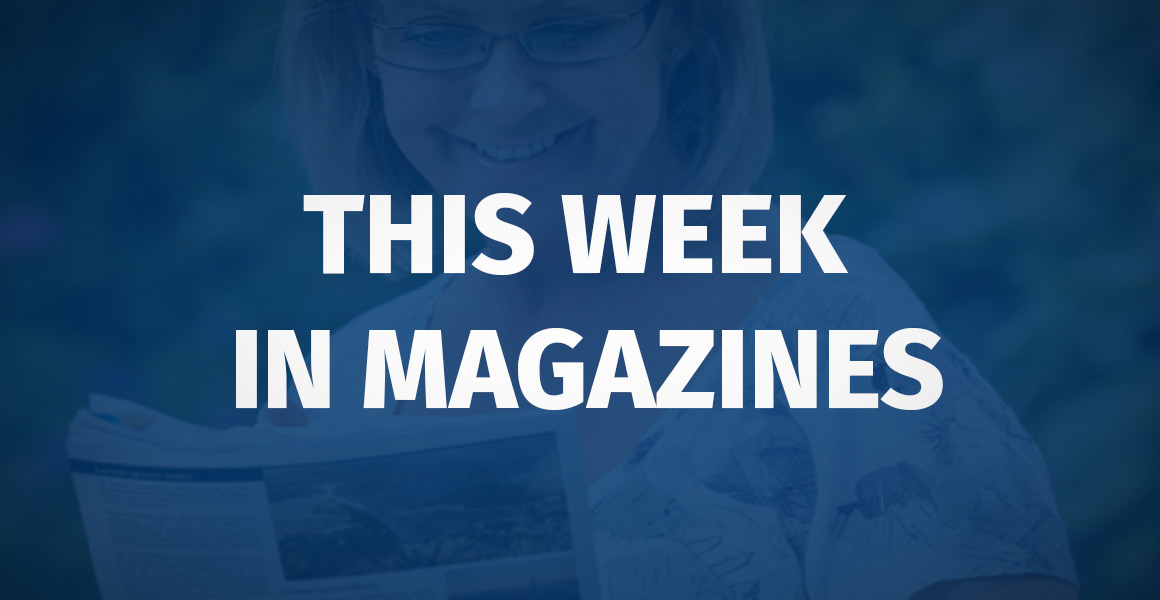 1. Pilot TV
---
On sale 5 April
Frequency TBC
Price £4.99
Distributor Frontline
Display with Total Film, Empire, TV magazines
Billed as being from the makers of Empire, Pilot TV cashes in on what critics are calling a golden age of television, paying particular attention to programmes produced by the likes of Netflix, Amazon and HBO, as well as more traditional channels. It boldly claims to cover every quality TV show that matters, with its cover featuring Netflix's Luke Cage, as well as Westworld, The Handmaid's Tale and the forthcoming new take on Lost In Space. Empire has started flagging up the launch through its social channels and the next issue is planned for September, after which publication will be more frequent.
2. Eating on a Budget
---
On sale out now
Frequency five issues a year
Price £2.99
Distributor Marketforce
Display with BBC Good Food, BBC Easy Cook, Delicious
• Priced at just £2.99, this title is aimed at people looking to save money. It contains tips on reducing waste to help save the planet, too.
• This issues includes more than 50 recipes, including a wealth of options for vegetarians, as well as a special look at cheap Italian eats to make.
3. Space Shots
---
On sale out now
Frequency one shot
Price £9.99
Distributor Intermedia
Display with Astronomy Now, BBC Sky at Night, All About Space
• This one shot is a bookazine spin-off from Astronomy Now that proudly claims to feature the 'greatest images in the universe'.
• It features more than 100 images taken of space using super-powerful telescopes, from Mars and Pluto to far away galaxies.
4. Tatler
---
On sale out now
Frequency monthly
Price £4.70
Distributor Frontline
Display with Vogue, Elle, Marie Claire
• The Royal Wedding is fast approaching and Tatler is gearing up for the society event of the year with its own issue looking at the forthcoming nuptials.
• The magazine includes an eight-page special devoted to the bride-to-be, Meghan Markle, looking at her life and style. She also appears on the cover.
5. World at War
---
On sale out now
Frequency bi-monthly
Price £9.49
Distributor Intermedia
Display with BBC History, WWII History Presents, Military History
• World at War is a US publication that goes into detail about the history of the wars that shaped not just the 20th century, but the 21st, too.
• It breaks down the strategy and tactics of key battles and skirmishes throughout the major conflicts.
6. Yes & No
---
On sale out now
Frequency quarterly
Price £15
Distributor Intermedia
Display with Monocle, Wallpaper, Huck
• Lavish quarterly Yes & No is publishing its fourth issue and is intended to provide answers to all-important questions in this confusing age.
• The magazine takes in politics, science and technology, arts, and culture.
7. House & Garden
---
On sale 5 April
Frequency monthly
Price £4.40
Distributor Frontline
Display with Country Living, Ideal Home, Your Home
• The May issue of House & Garden features the annual Hotels by Design supplement bound in with the magazine.
• The popular supplement looks at the intersection between design in hotels and homes, and covers some of the world's most stylish boutique hotels, showing what can be taken into people's homes.
8. World of Interiors
---
On sale 5 April
Frequency monthly
Price £4.99
Distributor Frontline
Display with 25 Beautiful Homes, Good Homes
• Interior design magazine World of Interiors continues in its quest to offer its readers ideas and inspiration for how to improve their homes.
• The May issue comes complete with a bound-in supplement featuring a look at kitchens and bathrooms, and advice on how to do them up.
9. Absolutely Home
---
On sale out now
Frequency monthly
Price £4.99
Distributor Intermedia
Display with House & Garden, World of Interiors, Martha Stewart Living Magazine
• Absolutely Home is an interior design magazine with a distinct London focus, aimed at people looking to improve their homes in and around the capital.
• The editorial team work closely with designers, influencers and key brands, getting their ideas, hints and tips on refreshing homes.
Specialist choice:
Adrian Rodda, AR News, Harrogate
---
Title The Flower Arranger
On sale 10 April
Frequency quarterly
Price £4.60
Distributor Seymour
Who buys it?
People who are into the WI, women's groups and so on. We have a spring flower show in Harrogate and all the spring flowers are now coming into bloom, which means people's minds turn to this kind of thing.
How do you display it?
We make sure we display it prominently and let people know it's there, especially in the run-up to the flower show.