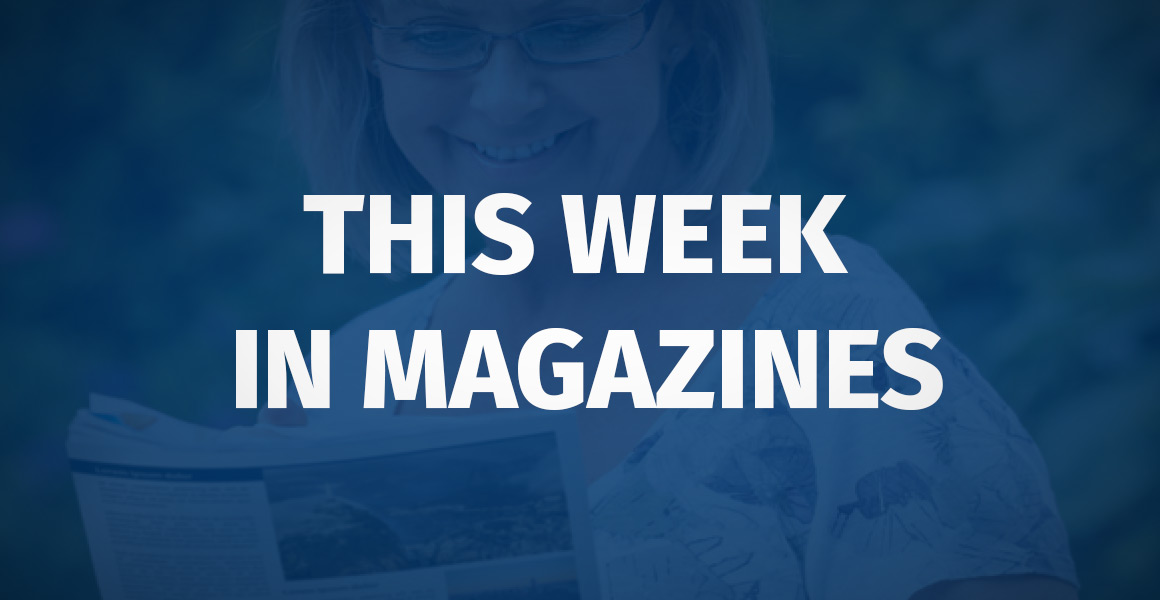 1. Four Four Two
---
On sale 2 May
Frequency monthly
Price £5.99
Distributor Frontline
Display with Match, Match Of The Day, World Soccer
The 2018 FIFA World Cup is little over a month away, and publisher Haymarket is going all out for it. This expanded special edition of Four Four Two includes a guide to the World Cup, an interview with England striker Harry Kane and a 'Superstar Battle' feature that compares the on-field performances of Messi, Ronaldo and Neymar to make football fans drool. This World Cup Special costs £5.99 and publishers expect it to generate an additional £200,000 for retailers. This is one of the first World Cup magazines to hit the shelves, so position it front of fixture to catch fans' attention.
2. Trout & Salmon
---
On sale out now
Frequency monthly
Price £3.80
Distributor Frontline
Display with Trout Fisherman, Carp Talk, Total Flyfisher
• This specialist magazine has just had a redesign, and is relaunching this month with new sections and a regular '10 pearls of wisdom' article.
• May's issue covers the fly-fishing calendar, including advice on river-trout fishing and selecting the best flies.
3. My Beautiful Princess
---
On sale out now
Frequency monthly
Price £3.95
Distributor Marketforce
Display with Disney's Princess, Girl Talk
• This children's magazine, published by LCD, is aimed at girls aged four to 11, and features characters from Disney and Nickelodeon's Shimmer and Shine.
• This month's issue includes a free goodie bag with a toy phone, lipstick and bag.
4. Improve your Coarse Fishing
---
On sale 8 May
Frequency monthly
Price £3.80
Distributor Frontline
Display with Angling Times, Angler's Mail, Match Fishing
• This specialist magazine teaches fishing enthusiasts the latest techniques to land any freshwater catch, from carp to tench.
• This issue comes with a free packet of artificial baits and suggestions for the best equipment to use alongside them.
5. Your Horse
---
On sale out now
Frequency one shot
Price £4.20
Distributor Frontline
Display with Horse & Hound, Horse & Rider, Pony
• This equestrian magazine includes a DVD from Australian horse trainer Jason Webb, which teaches readers how to overcome problems such as catching, mounting, tying up and traffic nerves.
• The May issue celebrates the centenary of women's right to vote with a list of the top nine inspiring female equestrians (including the Queen).
6. Yours
---
On sale 8 May
Frequency bi-weekly
Price £1.55
Distributor Frontline
Display with Hello, Take a Break, Spirit & Destiny
• Yours is aimed at women aged over 50, and covers topics including health, beauty, travel and fashion.
• This week's issue talks about Harry and Meghan's wedding, recipes to lose weight, and garden secrets for the spring.
7. Trail Running
---
On sale 10 May
Frequency bi-monthly
Price £4.99
Distributor Frontline
Display with Athletics Weekly, 220 Triathlon, Trail Runner
• This issue's focus on light training regimes will be especially attractive to newcomers, since the sun is out and people are beginning to exercise outdoors more.
• Veterans are not forsaken, however, as there is a comparison of the best lightweight shoes and light hydration packs on the market.
8. Classic & Sports Car
---
On sale 21 October
Frequency monthly
Price £5.70
Distributor Frontline
Display with Autocar, Classic Car Weekly, BBC Top Gear
• This automotive magazine has a new design, and 16 additional pages of car comparisons, preview events and features.
• The facelift and extra pages accompany a cover price increase to £5.70.
9. Practical Photography
---
On sale 10 May
Frequency monthly
Price £5.49
Distributor Frontline
Display with Amateur Photographer, Digital Camera Magazine, Outdoor Photography
• This specialist photography magazine includes shooting tutorials, camera reviews and street photography advice from expert Matt Hart.
• It also includes a free set of Photoshop Actions from fashion photographer Bella Kotak, worth £130.
Specialist choice:
Daniel McCabe, Magalleria, Bath
---
Title Union
On sale out now
Frequency biannually
Price £8
Distributor Central Books
Who buys it?
Union is focused on US fringe culture and Americana, and is aimed at chaps who like to get off the beaten track, inevitably ride a motorcycle, appreciate action photography and love old-school 'gonzo' reporting. Readers tell me they always read it cover to cover.
How do you display it?
We categorise it as men's lifestyle (which it is and isn't), and shelve most copies in this section, with a few in the culture section, too.