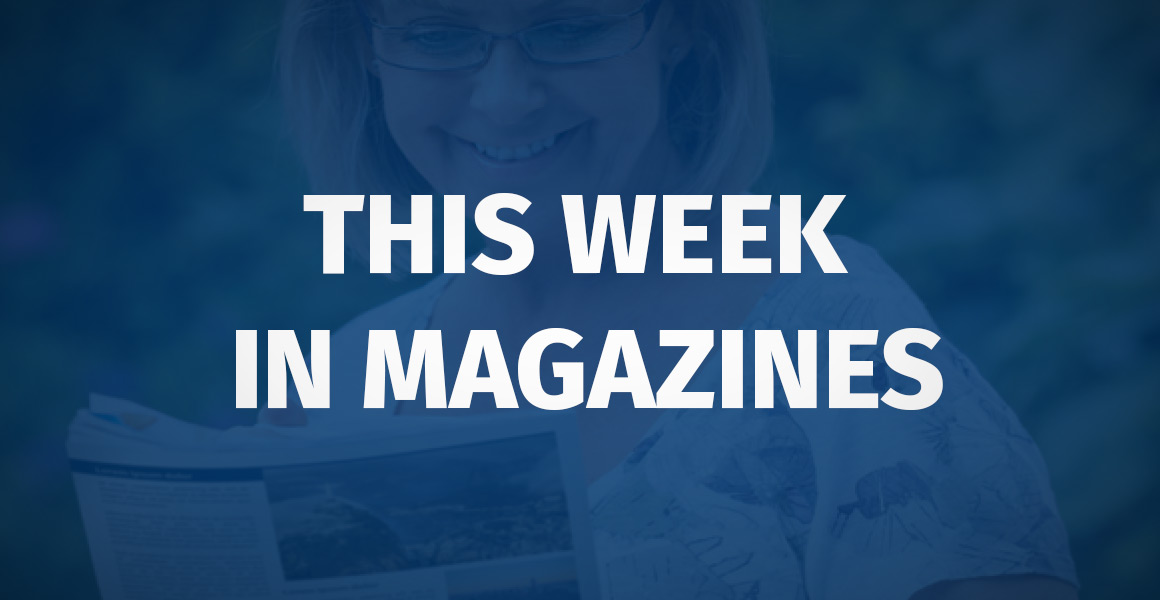 1. English Electric
---
On sale out now
Frequency one shot
Price £6.99
Distributor Seymour
Display with Railway Magazine, Steam Railway
This 100-page special publication celebrates the rich history, diversity and product lines of English Electric, one of the UK's most famous engineering companies. For railwaymen and enthusiasts alike, the company has been an integral part of the UK railway network for decades. The one shot is being promoted through Key Publishing's portfolio of transport and leisure titles.
2. Making Cards
---
On sale 1 December
Frequency monthly
Price £5.99
Distributor Warner Group Publications
Display with Cardmaking &Papercraft, Make Cards Today
The December edition of Making Cards magazine is packed full of inspirational and techniques for readers to learn to create a beautiful range of Christmas cards. Whether they favour cute cards or the more traditional there's something for every crafter inside including how to use gilding flakes or create a range of different sorts of shaker cards and much more. There is also a chance for every reader can download a Digi Stamp courtesy of Paper Nest Dolls.
3. Majesty
---
On sale out now
Frequency monthly
Price £3.50
Distributor Intermedia
Display with Royal Life, Royalty
Majesty takes an in-depth look at the dramatic history of not only the British royal family but also their counterparts in Europe and other parts of the world. The personalities, lifestyles and fashion are all captured in detailed features and photography. Month by month this builds into a collection, with this month's issue focusing on the Queen and Price Phillip's marriage.
4. Winq
---
On sale 7 December
Frequency quarterly
Price £6
Distributor Intermedia
Display with Gentlemen's Journal, GQ Style, Monocle
Winq is a mature lifestyle magazine designed to cover any topic of interest to gay men, with sections dedicated to body and mind, travel, culture, fashion and design. Winq reports on an array of topics and includes features from around the world. Distributor Intermedia says the editors of Winq have many years of experience in creating lifestyle magazines for the gay audience.
5. Wanderlust
---
On sale out now
Frequency 10 issues per year
Price £4.50
Distributor Intermedia
Display with Lonely Planet, Sunday Times Travel, Condé Nast Traveller
Wanderlust is aimed at independent travellers looking for top-notch information and facts about where to go, what to visit and how to travel. Inside are in-depth travel guides which are written by experts to help the reader organise their future trip. Whether it is a trek, a tour or a round the world adventure, Wanderlust aims to help readers get there. This issue contains the team's travel hot list for 2018.
6. Radio Control Model & Electronics (RCM&E)
---
On sale 24 November
Frequency Monthly
Price £5.25
Distributor Marketforce
Display with AeroModeller, Railway Modeller
Radio Control Model & Electronics (RCM&E) has a free 20-page Jet Model supplement included with its December issue. This issue is a diesel special including a test of a new engine as well as an operating guide. There are also three free plans of the PSS Canberra, Mini Blitz and Micro Blitz.
7. Standpoint
---
On sale 30 November
Frequency 10 issues per year
Price £4.95
Distributor Intermedia
Display with Prospect, Spectator, New Statesman
Described by distributor Intermedia as "unashamedly high brow", Standpoint is designed to celebrate our culture and civilisation, hoping to offer discerning readers a different way of looking at current affairs and world issues. Readers can pick up the December edition to get well informed ahead of the new year.
8. Fun To Learn Favourites
---
On sale out now
Price £3.99
Frequency monthly
Distributor Seymour
Display with Fun to Learn Friends, Peppa Pig Bag o'Fun
This special edition of Fun To Learn Favourites includes festive stories and activities from pre-school favourites such as Paddington Bear, Paw Patrol and PJ masks. This issue also features a 14-page Peppa Pig pull out workbook, 84 character stickers and a Christmas bauble set from Ben and Holly's Little Kingdom.
9. Q Puzzle Compendium
---
On sale out now
Price £3.10
Frequency monthly
Distributor Marketforce
Display with Puzzler Collection, Puzzler, Take a Puzzle
The latest issue of Q Puzzle Compendium includes a bonus Christmas competition for the chance to win £250 every month for a whole year. Also inside are chances to win another £2,000 in cash prizes, as well as the attached free pen. Q Puzzle Compendium contains the largest selection of mixed puzzles available on the newsstand with more than 170 puzzles for novices, experts and children.
10. Wargames Illustrated
---
On sale 30 November
Frequency monthly
Price £4.95
Distributor Intermedia
Display with White Dwarf, Miniature Wargames, Wargames, Soldiers & Strategy
Wargames Illustrated is at hand to show enthusiasts how to create the perfect figurines and weaponry and how best to play out some of the most famous war scenes in military history. This edition features a report from the annual Crisis wargaming show held in Antwerp, Belgium.