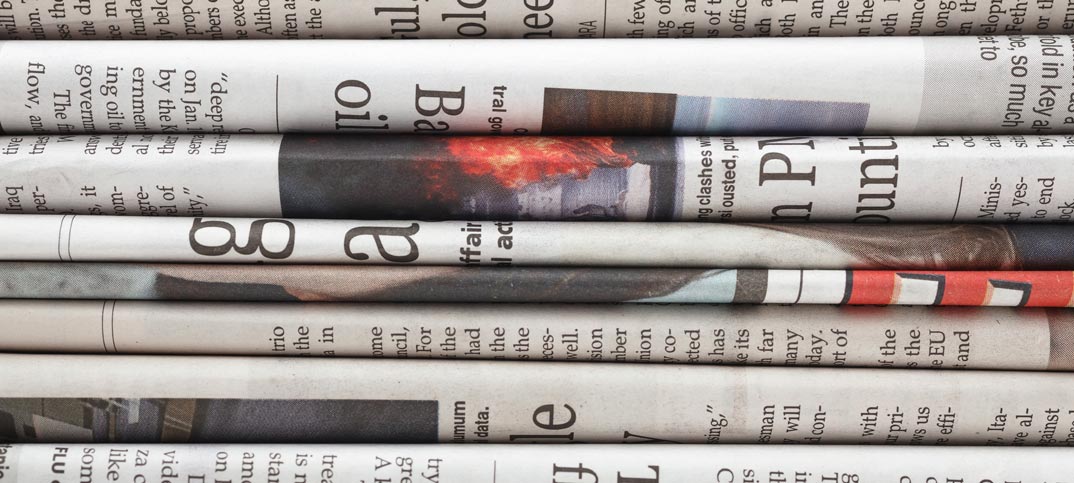 Saturday was the best-performing day of the week according to the ABC figures for January's newspaper sales.
The day saw average sales across national newspapers rise by an average of 1.4% throughout the month, though year-on-year results showed a 7.2% decline on Saturdays, a 9.1% drop in Monday to Friday editions and an 8.4% slump on Sundays, compared with January 2018.
The biggest Saturday month-on-month growers were the Daily Mail, the Daily Record, the i and the Financial Times.
The latter two were boosted by cutting their multiple sales, meaning fewer were distributed
for free in hotels and other locations.
The Sun was the only newspaper to enjoy growth on weekdays, bucking the trend with a sales increase of 0.5%, the Mail saw no change, while all others decreased.
Sundays also saw a slight rise month on month; total sales were up by 0.4%. The Mail on Sunday, Sunday Mail, Mirror and Express experienced sales increases, while the Sunday Times remained static.
The 3.3% growth for the Mail on Saturday capped a strong month for the publisher.
Roland Agambar, chief marketing officer at Mail Newspapers, said the stats "demonstrate the strength of our titles in today's competitive market".
Explaining the success, he said: "In addition to promoting our newspaper, our marketing focused on our health, lifestyle and diet content.
"The Mail on Sunday accounts for 25p in every pound spent on major Sunday newspapers. These are the true measures of a newspaper's value and popularity."