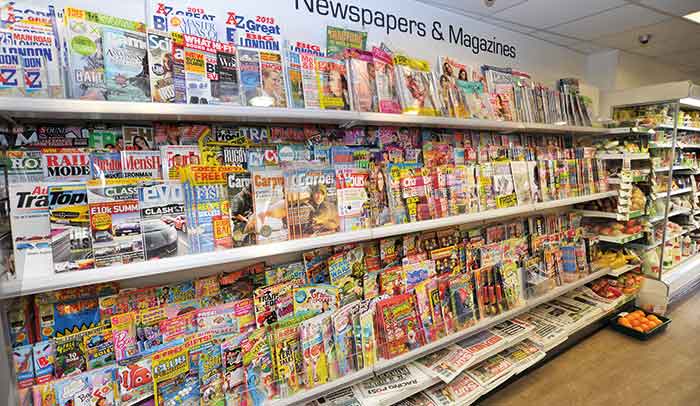 More big name magazines will close or reduce their frequency in the next year, industry experts have predicted.
Following Condé Nast's announcement that Glamour's frequency will be cut from monthly to biannually at the end of the year, media analyst firm Enders Analysis's chief executive Douglas McCabe told RN that a frequency reduction is an option on the table for a number of publishers.
"Physical magazines keep the brand in the consumer's mind in a completely different way from an online service or app," he said.
"Clearly what publishers need to consider is the revenue opportunity of less frequent print publishing from the combination of consumer purchase and
premium print advertising."
He said publishers of titles that look as though they are not sustainable in the long term have a number of options besides closing them, including "reinvigorating" the brand by investing in content and technology, or finding a new company which might be able to publish it more efficiently.
But, he added: "We are in no doubt that more titles are moving closer to a point where these options will be considered as part of portfolio reviews. Some titles will stop printing entirely."
Another industry insider, who did not wish to be named, said: "I definitely think we will see more big brands closing in the next year. It's no secret that a few well-known ones are in trouble."
Mark Ansell of Liskeard News, in Cornwall, said he would be concerned about the loss of footfall if weekly magazines started to reduce their frequency, but added quality content is key to retaining readers.
"A title like Glamour doesn't tend to bring in people on the day it comes out anyway, but some of the big weeklies certainly do," he said. "It's something we would keep an eye out for, but there have been incidents in the past where titles have actually increased their frequency and they weren't able to keep the quality up."