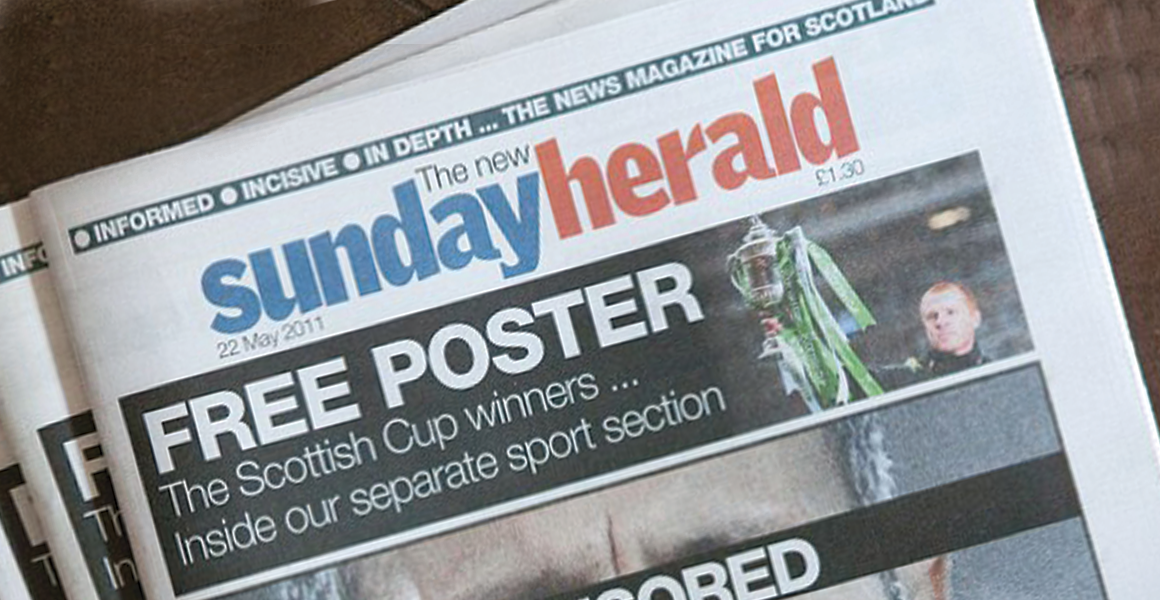 Newsquest will replace Glasgow's The Sunday Herald newspaper with The Herald on Sunday.
The publisher has also launched a new title, The Sunday National, alongside The National. Prior to this, Newsquest had considered merging the weekly Herald with its Sunday edition.
Callum Baird, editor of The National, said the move will help sell more copies seven days a week. "This gives subscribers a genuine seven-day news operation for the first time," he said.
"It's exciting to be expanding our news operation with a new, bigger Sunday edition that will focus on investigations and big issues, and include some of Scotland's best columnists."
Speaking to RN, David Woodrow, of Woodrow Newsagents, Bishopton, said the move could bring back lost readership.
"I don't think this will harm the Herald; I think it will do some good to their subscriptions," he said. "They lost a lot of customers when they went hyperpolitical during the independence referendum, so the change may bring some of them back."
A final souvenir edition of The Sunday Herald will be published on 2 September.
Read similar: Newsquest buyout of CN will lead to losses for retailers