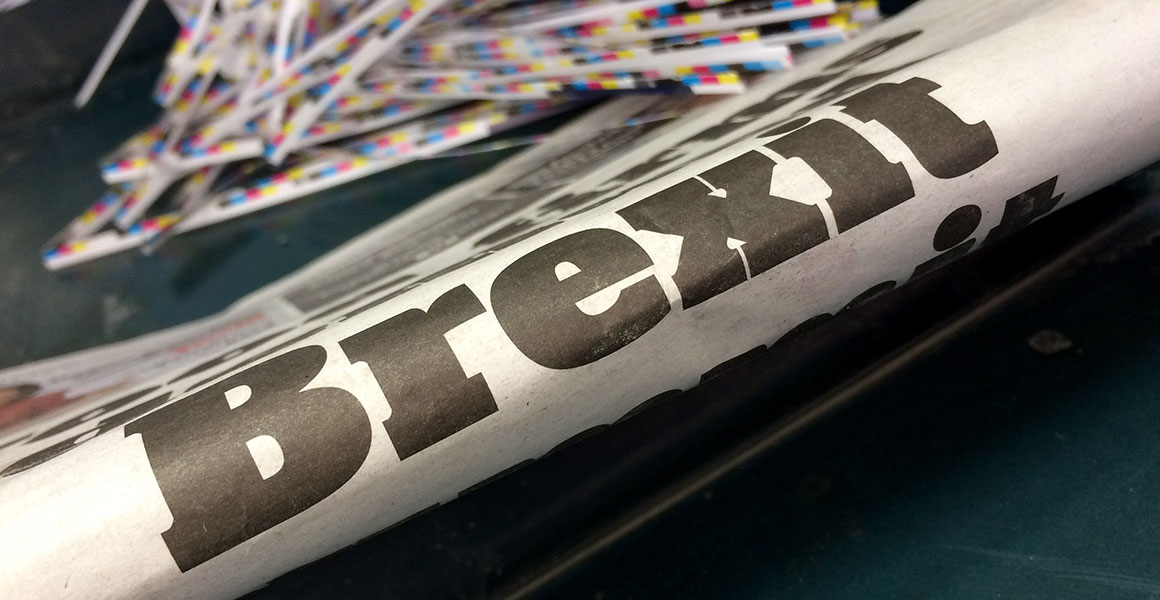 The ongoing Brexit debate has slowed the month-on-month (MoM) rate of decline for national newspapers, according to the March ABC figures.
Monday to Friday sales decreases between February and March were all under 1%, with five newspapers experiencing growth and one remaining static.
Overall, MoM weekday sales were up by 0.2%, the figures buoyed by increases of more than 1% at the Financial Times, The Guardian and The Times.
Those papers also reported weekday and Sunday growth.
The Times and Sunday Times' managing director, Chris Duncan, said the papers' strong performances were down to its reporting on Brexit.
"These figures prove that readers turn to The Times and The Sunday Times for definitive reporting on the big national moments," he said.
"Both titles have seen increased market share, and we continue to follow a successful strategy of supporting casual and subscription sales.
"We have also increased the pence per copy paid to retailers during this period following price rises on the daily title. I thank retailers for the work they are doing to help us promote Times subs and home delivery to keep our readers in their stores."
The Mirror and Star also showed growth around the 1%-mark MoM.
DMG Media said its titles continued to show growth, with the Mail on Sunday experiencing a record market share of 22.8% for the second consecutive month.
Its figures equate to 11 copies being sold every second, which is 644 a minute. DMG added its sales were 2% better than the rest of the market.
Overall, the year-on-year figures continued to show decline, with weekdays down almost 10%, Saturdays down just over 5% and Sunday declining by 10.4%.
Read similar: Call for auto restitution ahead of news delays