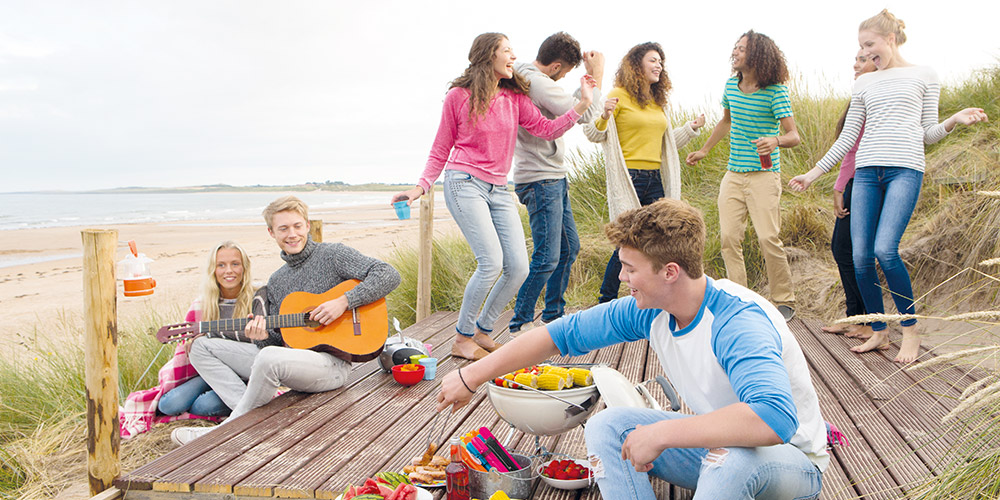 Soaring temperatures over the bank holiday sparked an increase in sales of sharing foods, sandwiches and soft drinks, according to retailers.
Mehmet Guzel, who owns three Simply Fresh stores in London, said: "It was fortunate to have good weather. Groceries and vegetables were our bestsellers, as people got together and they needed food for barbecues."
Craig Horner, from Wentworth Village Shop in Rotherham, reported increased footfall from passers by. "Friday, Saturday and Sunday were good days, but Monday was really quiet. People had gone away for the day and the local football team was in Wembley, so I think that made it quieter."
He added: "Sandwiches were good sellers. They usually sell for about £5.50 and sales were above average, as people were out with their families."
Eugene Diamond, from Diamond Newsagents in Ballymena, County Antrim, saw similar results: "It was a good bank holiday, as there are more people than normal out on the streets because of the weather. Soft drinks increase as much as 100% when it gets hot."