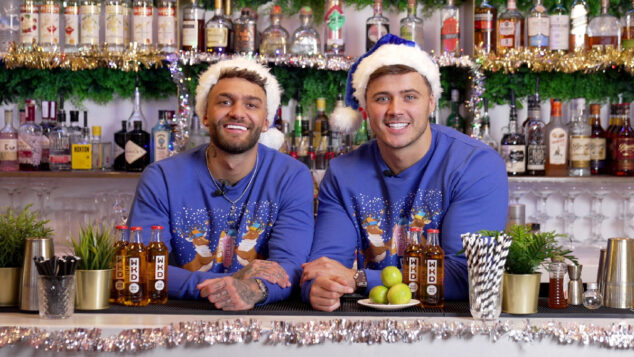 SHS Drinks is launching a festive advertising campaign for its WKD brand called 'Merry Christmates', which aims to help people reconnect with their friends this Christmas after having to be locked down last year.
The campaign will consist of a series of competitions and online activities offering festive prizes to entrants and their friends. Prizes include WKD-themed Christmas jumpers, bobble hats and stockings.
Additionally, the supplier is continuing its partnership with reality show Love Island, through 2019 contestant and social media influencer Chris Taylor and 2021 contestants Dale Mehmet and Brad McClelland.
WKD becomes official alcohol partner for Love Island
Taylor will reprise his role as brand ambassador to bring curated content to his Instagram followers, releasing videos throughout December.
Meanwhile, Mehmet and McClelland will feature in videos showing how to make WKD Christmas cocktails.
Alison Gray, Head of Brand – WKD at SHS Drinks, said: "Last year, WKD consumers got to spend some enforced quality time at Christmas with their close family only. Memorable and different as that will have been, we know that fans of WKD like nothing more than to be with their mates to make the absolute most of the festive season. Our humorous 'Merry Christmates' campaign will provide both fun content and festive prizes for WKD consumers to share with their mates."
Read more product news