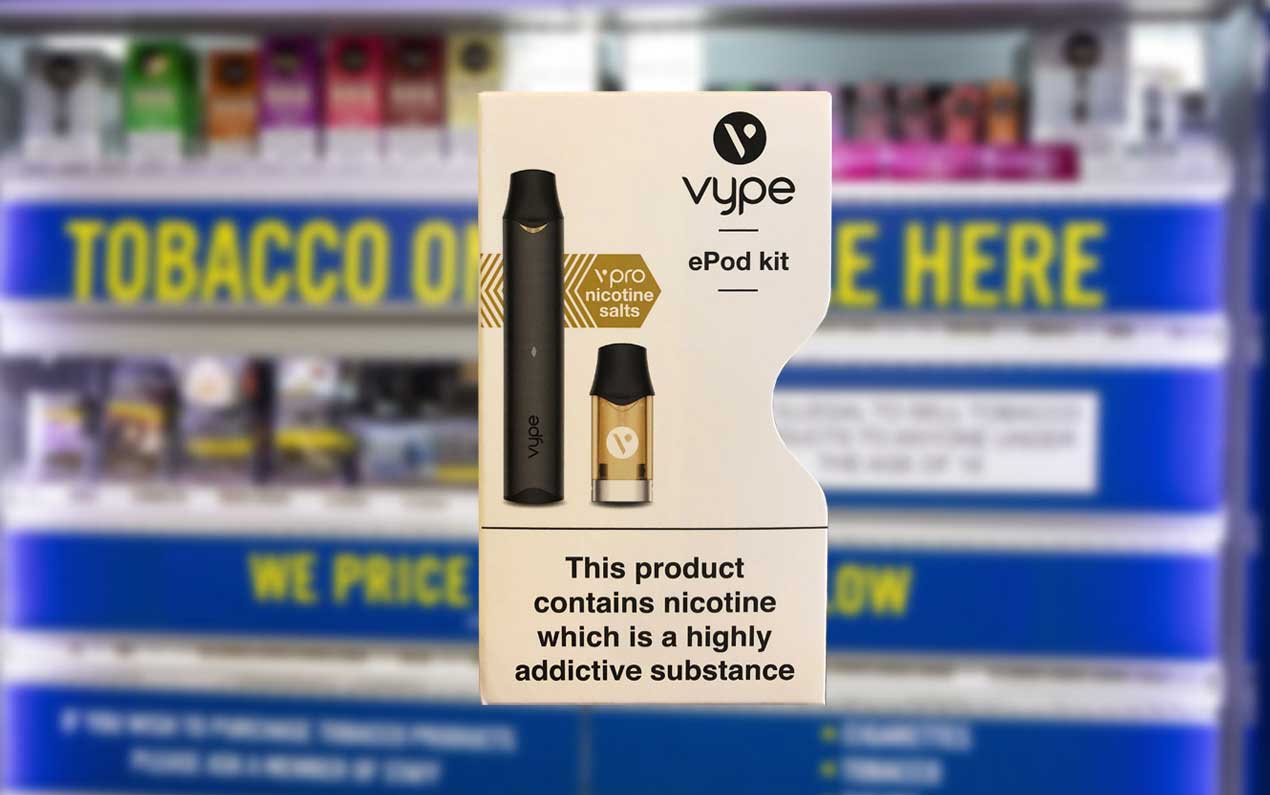 The new Vype ePod is currently available to buy online with an RRP of 19.99 for the starter kit and £6.99 for a pack of two cartridges.
The starter kit includes the ePod device, one Tropical Mango cartridge (18mg/ml) and a micro USB charger.
Cartridges come in five nicotine salt flavours, including: Golden Tobacco, Tropical Mango, Chilled Mint, Very Berry and Vanilla Medley.
Nicotine salts offer consumers a stronger sensation and a nicotine release more comparable to traditional cigarettes.
Speaking at the launch last week at Silverstone, Nigel Hardy, head of next generation at BAT, said compared to popular competitors, Vype ePod offered a larger cartridge size (1.9ml vs 0.7ml), more puffs per cartridge (275 vs 200), and longer battery life (350mAh vs 200mAh).
"The vaping market is breaking £1bn in value, so to succeed, we had to change our consumer offer to reflect trends.
"People are looking for devices that are less harmful, less costly and with minimum complexity. As a result, there has been a rapid growth in closed systems – and it's these that are driving growth in the market," he added.