The Electronic Cigarette Company has announced the launch of Urban Chase, a range of e-liquids specifically designed for independent convenience retailers.
Based in East Lancashire, the brand is owned by UK Vapour Brand, part of The Totally Wicked Group.
Speaking to betterRetailing, the company said it aims to become the "bestselling vape liquid brand in convenience" with Urban Chase. The range includes 13 e-liquids available in four strengths: 0.3%, 0.6%, 1% and 1.8%, with a 50/50 PG VG.
Totally Wicked ad campaign comes to Euro Garages
Varieties include: Urban Tobacco, Blueberry, Mixed Fruit Menthol, Blackcurrant, Double Menthol, Blue Raspberry Slush, Cool Mango & Pineapple, Raspberry Lemonade, Fizzy Cola, Ultimate Menthol, Strawberry Delight, Fruit Blast and Rhubarb Crumble, with a RRP £2.99. The first five have been developed specifically for independent retailers.
With margins of up to 60% available, head of sales Caroline Eccles told Vape Retailer that the brand is here to "put life back into retailers' sales".
"From our own range, as well as an exclusive partnership with Joyetech, Wismec and Eleaf, we offer a range of devices and e-liquids suited to any convenience retailer.
Vaping category grows by 12.6% since menthol ban
"Urban Chase retains the quality you would expect from our e-liquids, but brands it with a bold, edgy design to stand head and shoulders above the rest of the market," she added.
Convenience account manager James Hughes said: "With our industry knowledge and expertise going back to the infancy of the vaping industry, as well as a great range of hardware and e-liquids, we offer a combination of the right products with the guidance and training to drive sales for convenience retailers."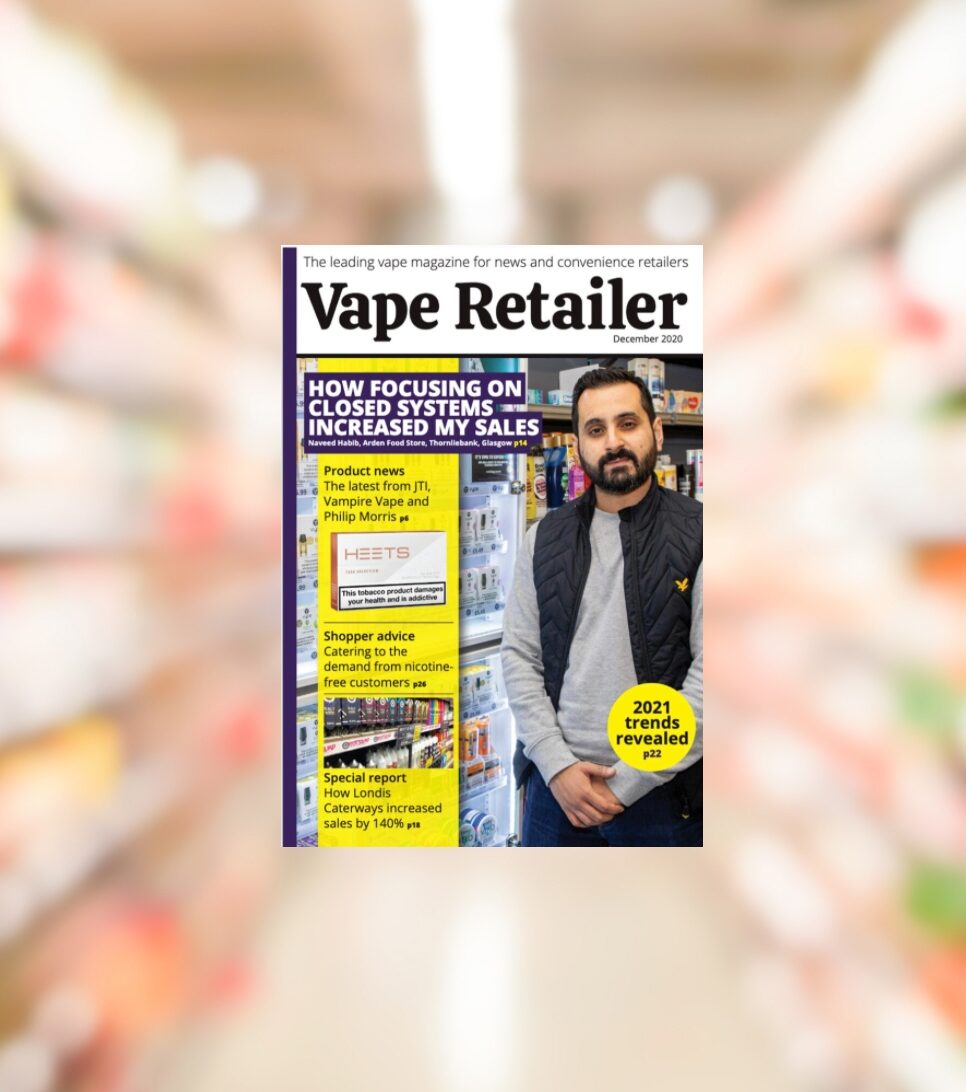 Vape Retailer
The leading vape magazine for the convenience sector, Vape Retailer's mission is to demystify the vaping category through industry-leading insight and actionable advice.