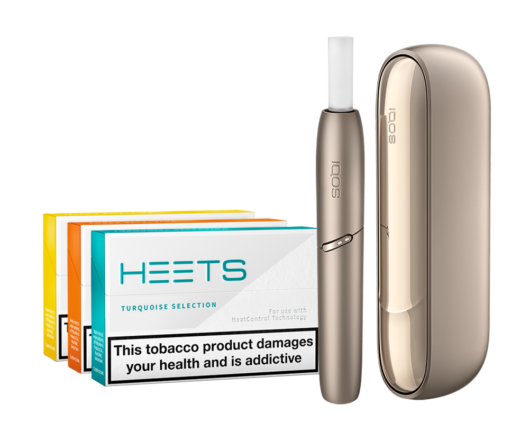 Philip Morris Limited (PML) has set out its 2021 vision to become a leading player in the next-gen nicotine category through three new initiatives; an improved trade platform, bigger field force and national distribution. 
First will be the relaunch of its Heetwave Open platform, a digital trade engagement tool.  
The supplier said it had received feedback from retailers and customers saying they found the old device registration process too difficult and complex. As a result, it has simplified the website and it now takes less than two minutes to register the device online.  
Fruit flavours dominate vaping markets
The tool is designed to help vape retailers, including convenience store owners and their staff, to get the most out of stocking Iqos and Heets, as well as offering trade incentives and training tools.
It will encourage retailer-to-retailer conversations via the platform on how best to merchandise the Iqos range.
Other features include a fast-track service on Heets which guarantees delivery of products within 24-hours.
Secondly, the supplier is doubling its sales force team, with a focus on helping educate retailers on Iqos and Heets; 65% of retailers in its survey cited that their staff needed more support and training. 

As part of this, it has announced plans to increase distribution of Iqos and Heets to 18 more cities/regions in the UK, which will include significant expansion into the midlands and the north – the exact areas are yet to be announced.
The UK is now one of the fastest growing markets for Heets in Europe with a 2% share among cigarettes and heated-tobacco sticks. In London, Heets has a 5% share, a figure that has more than doubled compared to this time last year.  
Vaping revealed as most popular aid to quit smoking, says Public Health England
The investment into a bigger sales force and national distribution aims to grow these figures further.
Kate O'Dowd, head of commercial planning UK & Ireland at PML, told betterRetailing that prior to the first lockdown, its focus was on urban city centres and towns.
However, the pandemic has made the supplier revaluate this as more people are choosing to go back to their respective homes out of city centres, fuelling the growth in local trade in smaller towns.
As a result, O'Dowd said it is not just sticking to cities anymore "Some retailers only want to stock Heets, while others want to stock the refills and the device. Based on where footfall is going, the distribution will be 70% urban and 30% rural." 
Vape Retailer
The leading vape magazine for the convenience sector, Vape Retailer's mission is to demystify the vaping category through industry-leading insight and actionable advice
Order your copy of Vape Retailer now