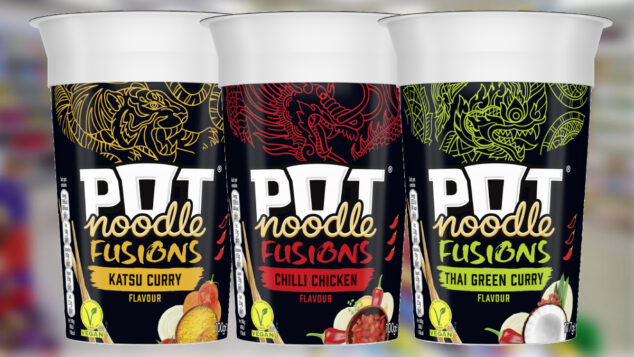 Unilever has launched a new range of Pot Noodle products, called Pot Noodle Fusions, in an attempt to bring newcomers to the brand.
Available now in Katsu Curry, Chili Chicken and Thai Green Curry flavours, the new range comes in 100g packs with an RRP of £1.39.
Unilever unveils price-marked packs for Lost the Pot Noodle
The supplier says that the new range is also validated by the European Vegan Union (EVU), which Unilever considers important with three out of four shoppers looking for plant-based ranges in the instant noodle category.
Read more product news