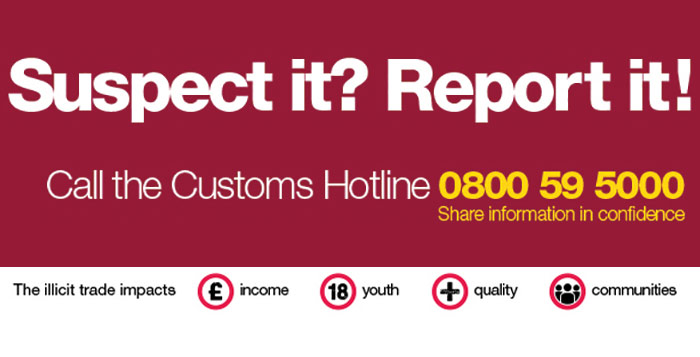 With the tobacco black market continuing to undermine legitimate shops, Imperial Tobacco has been building on its first anti-illicit trade campaign for retailers.
The campaign motto 'Working together to fight illicit trade' has underpinned the supplier's efforts over the past twelve months and now the group is urging retailers to be vigilant in reporting tobacco fraud under the motto of "Suspect it? Report It!"
Peter Nelson, Imperial Tobacco anti-Illicit trade manager, said: "We have identified four key impacts on which the illicit trade is having a damaging effect: income, youth, quality and community.
"Our new, exciting artwork encapsulates a number of alarming scenarios which in reality are becoming more prevalent on UK shores."
To report illegal tobacco trading in your area call the customs hotline on 0800 595 000