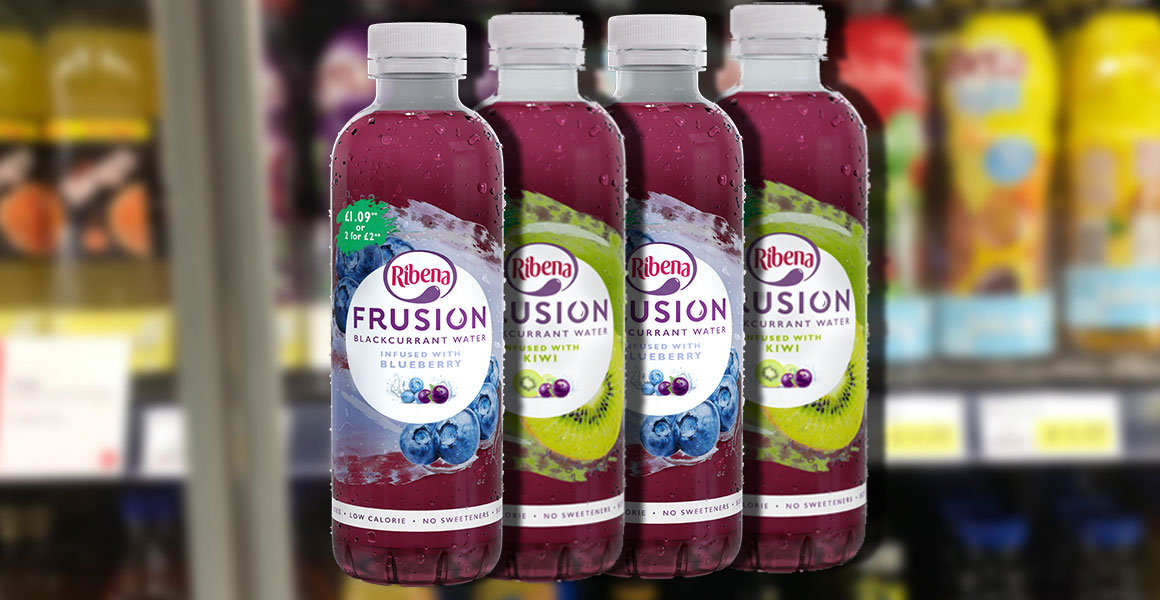 Lucozade Ribena Suntory has launched Frusion, the company's first flavoured water under the Ribena brand.
Frusion will come in a 420ml bottle in plain and £1.09 price-marked options, and a 1l format. The 420ml bottles are available in two flavours, Kiwi and Blueberry; the 1l bottles come in Lemon Peel and Kiwi flavours with an RRP of £2.
The launch will be supported by a £6.2m campaign, spanning TV, outdoor, digital, sampling opportunities and in store activations. The campaign will focus on the hydration aspect of Ribena Frusion.
More product news: Lucozade makes Apple Blast permanent
The new additions aim to capitalise on the demand for healthier soft drinks, with the water-plus category having grown by 30% since 2011, forecasted to accelerate to 43.8% by 2022.
Blanche de Gramont, senior brand manager for Ribena, said: "Ribena Frusion taps into the consumer need for hydration and wellness, while bringing incremental sales to the category.
"The drink is low in calories, rich in Vitamin C and with no sweeteners or preservatives. Ribena Frusion aims to tap into a growing consumer focus on 'enjoyable wellness'. In consumer testing, 89% of respondents voiced an intent to purchase."
More recent product news: KitKat Ruby to be launched nationwide