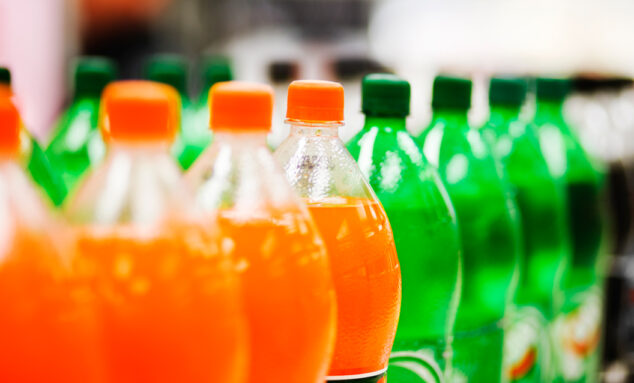 Retailers who stock the top-selling juice and cordial soft drinks products from regional wholesalers can see up to a 55% increase in average margins, data from betterRetailing can reveal.
betterRetailing analysed the RRP and wholesale pricing (WSP) of Booker, Bestway, Nisa, TB Cash and Carry, and WDS Group across 10 of the top-selling cordial lines in convenience, according to betterRetailing's What to Stock data.
Of the seven lines stocked by all five of the wholesalers, Leeds-based TB Cash and Carry offered the highest comparative margins of 47.33%, representing a 55% increase compared with Booker, which had the lowest average margins of 30.43% across the same product range.
The lines available included 500ml Ribena Blackcurrant, 500ml Vimto and 1l Robinsons Orange.
Read more: Perfect your soft drinks range in 2019
TB Cash and Carry also offered the cheapest RRP across seven lines, and the cheapest WSP across six lines. Although it didn't offer the biggest margin difference based on its own RRP, TB Cash and Carry had the biggest difference across four products when based on the lowest RRP of the five wholesalers.
The average margins retailers could get were 49.6% (500ml Oasis Summer Fruits and 500ml Oasis Citrus Punch) and 50.34% (1l Robinsons Apple & Blackcurrant and 1l Robinsons Orange).
Despite the difference in margin, TB had the smallest range of the top 10 products available to retailers, as it only stocked seven of the lines.
Read more: Government investigates plain packaging for confectionery, soft drinks and crisps
National wholesalers Booker, Bestway and Nisa offered the full range, while WDS Group had nine available.
This means retailers who have a higher return on volume sales over margin might favour the national wholesalers instead, who had availability of the fourth-, fifth- and seventh-highest-selling products by average store weekly sales, which were not all ranged by TB Cash and Carry.
These were 250ml Ribena Blackcurrant (average sales: £3.48 per week), 330ml Capri-Sun Orange (average sales: £3.17 per week) and 500ml Rubicon Mango (average sales: £2.53 per week).
Read more: Free water refilling stations can generate extra sales
Despite stocking all products in the top 10, Booker ranked at the bottom, based on cheapest WSP and the highest margins based on lowest RRP of the five wholesalers. Nisa had seven products offering the biggest margins based on its own RRP.
The margins of these products can also be increased further when rebate schemes offered by each national wholesaler are taken into account. For example, Bestway offers Best-one retailers up to a 10% rebate through two separate discount schemes, which can be applied on top of each other.
Commenting on the results, wholesale expert David Gilroy said: "Some wholesalers might have better margins, but retailers might prefer some national wholesalers, such as Booker, which are known for having better service and availability levels."
Read more: Sugar tax extension proposed by PHE