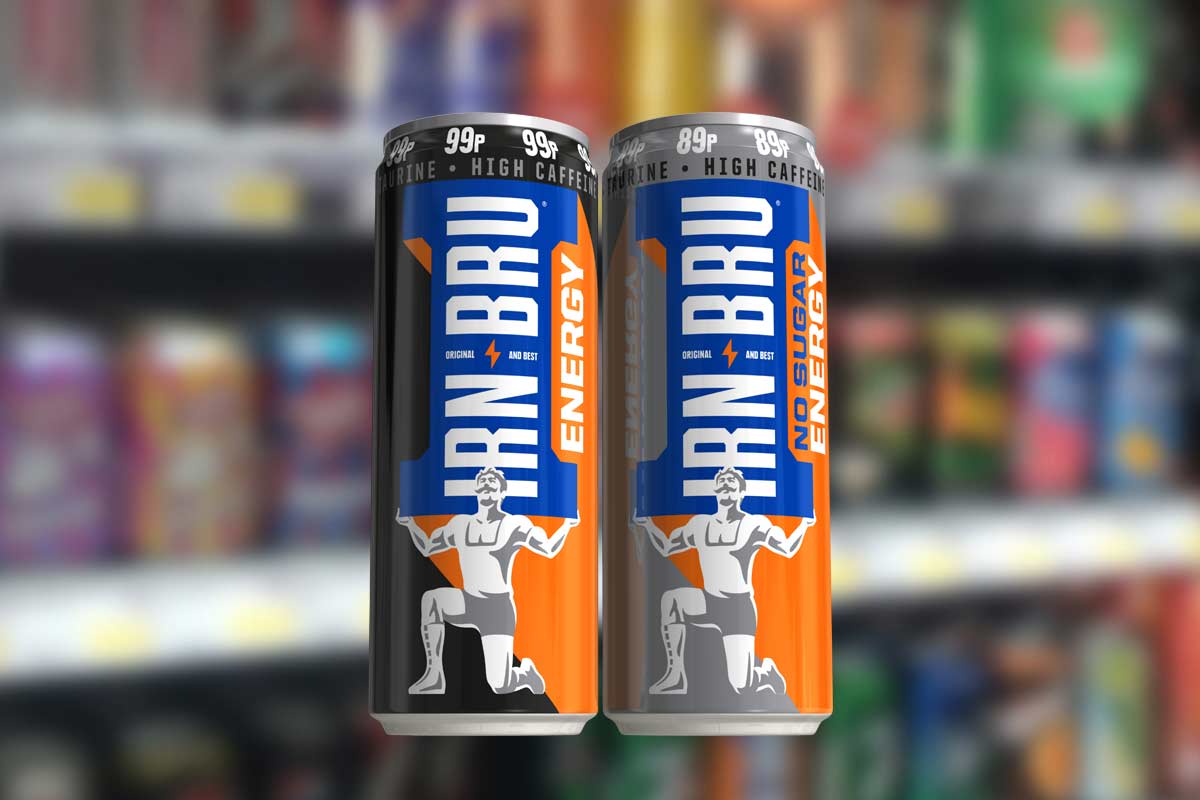 Following its launch in Scotland in July, Irn-Bru is now making its Energy variety available to retailers in England, Wales and Northern Ireland from 1 November.
Irn-Bru Energy is available in a sugar version, with an RRP of £1.19 or in 99p price-marked packs (PMP) and a sugar-free version, which has an RRP of £1.09 or comes in 89p PMPs.
Its sugar version is subject to the soft drinks sugar tax.
The launch taps into the flavoured energy sector, which makes up 34% of carbonated energy drinks and is growing faster than original energy. The company urges retailers to stock the lines next to energy products like Coke Energy and Red Bull, not next to its core carbonate range.
Adrian Troy, marketing director at Barr Soft Drinks, said energy is the most profitable soft drinks segment for retailers, with more than 33% of soft drinks sold in convenience stores being an energy drink.
"In Scotland, Irn-Bru Energy is selling three times as fast as Coke Energy, but Irn-Bru is also growing at 9% in England. So we are confident that demand will be high," he added.
The launch will be backed by outdoor and digital advertising next year.