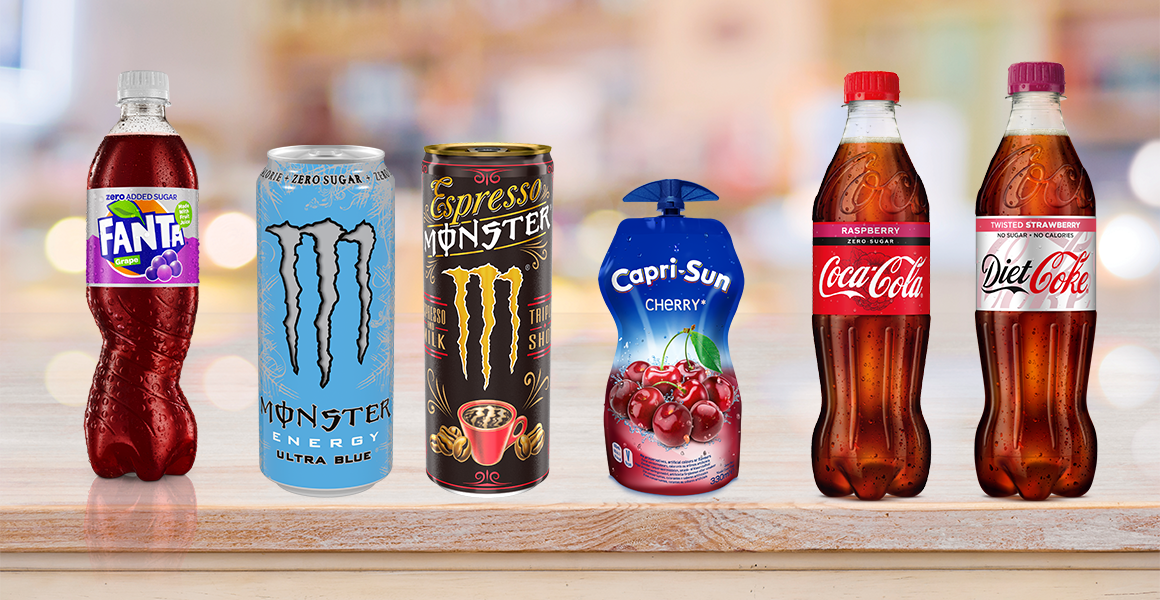 Coca-Cola Zero Sugar Raspberry, Diet Coke Twisted Strawberry, Fanta Grape Zero, Capri-Sun Cherry and Monster Energy Ultra Blue are some of the latest additions to join Coca-Cola European Partner's (CCEP) range.
Diet Coke Twisted Strawberry and Coca-Cola Zero Sugar Raspberry aim to help retailers maximise on the popularity of flavoured cola, a segment worth almost £190m and growing at 25% in value.
The launches will be backed by a £7m marketing campaign throughout the year. Diet Coke Feisty Cherry will be discontinued.
Fanta Grape Zero will be available from March in a 330ml can, 500ml bottle, 4x330ml multi-pack and 2l sharing bottle.
It will be supported by a £5m marketing campaign spanning social media, digital and outdoor advertising.
In the energy drinks category, which is growing by 59% in value year on year, the supplier is launching a new variety under its Monster Ultra brand, Monster Energy Ultra Blue.
The Monster Energy Ultra range is worth more than £50m and has grown by £15.8m in the past year.
Monster Energy Ultra Blue will be available in a 500ml can, in plain and a £1.25 price-marked pack.
In its kids' drinks range, CCEP is launching Capri-Sun Cherry in a 300ml resealable pouch, in plain and 99p price-marked cartons.
The drink will feature a new safety cap, and will come in cardboard shelf-ready packaging that displays key product messages to shoppers.
Meanwhile, alongside growing its current core range, the supplier is also launching a new ready-to-drink coffee brand, Espresso Monster, which is a blend of brewed coffee and Monster energy, with an RRP of £1.99.
Monster Espresso will be available in two flavours, Espresso & Milk and Vanilla Espresso, in 250ml cans, designed for shoppers looking for a cold coffee with similar caffeine content as a hot coffee.