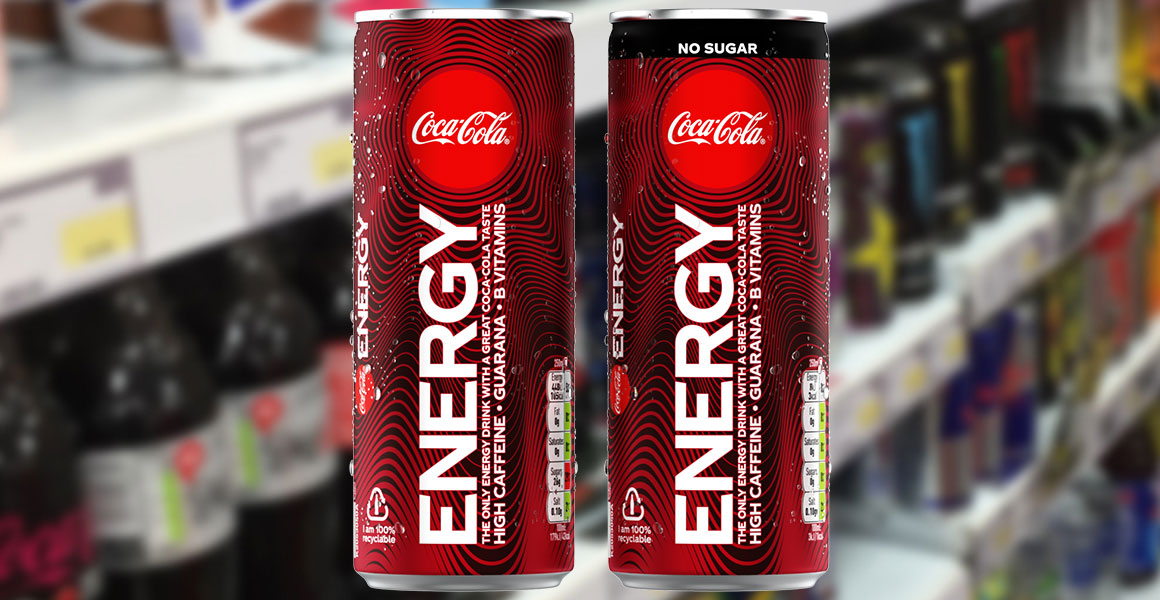 Coca-Cola will move into the energy drinks market for the first time with the launch of Coca-Cola Energy at the end of this month.
The drink tastes like Coca-Cola, but also includes caffeine from naturally derived sources, guarana extracts and B vitamins.
Coca-Cola European Partners (CCEP) said the 250ml cans will come in two varieties – one with sugar and one without – and the launch will be supported by a marketing campaign.
When asked why the supplier decided to launch Coca-Cola Energy just a few months after Monster Espresso, Amy Burgess, senior trade communications manager at CCEP, told RN: "We constantly look to expand and diversify our range of products, offering consumers more choice for more drinking occasions.
"We recommend that retailers who are looking to grow their soft drinks sales pick the products that are being supported by manufacturers, which have been developed in response to consumer trends, and are from popular and growing soft drink segments.
"These products offer different product propositions that appeal to different shoppers and are all supported by strong investment and marketing plans."
CCEP said it expects the RRP to be in the same range as premium energy brands.
More from Coca-Cola: Coca-Cola's biggest 2019 launches