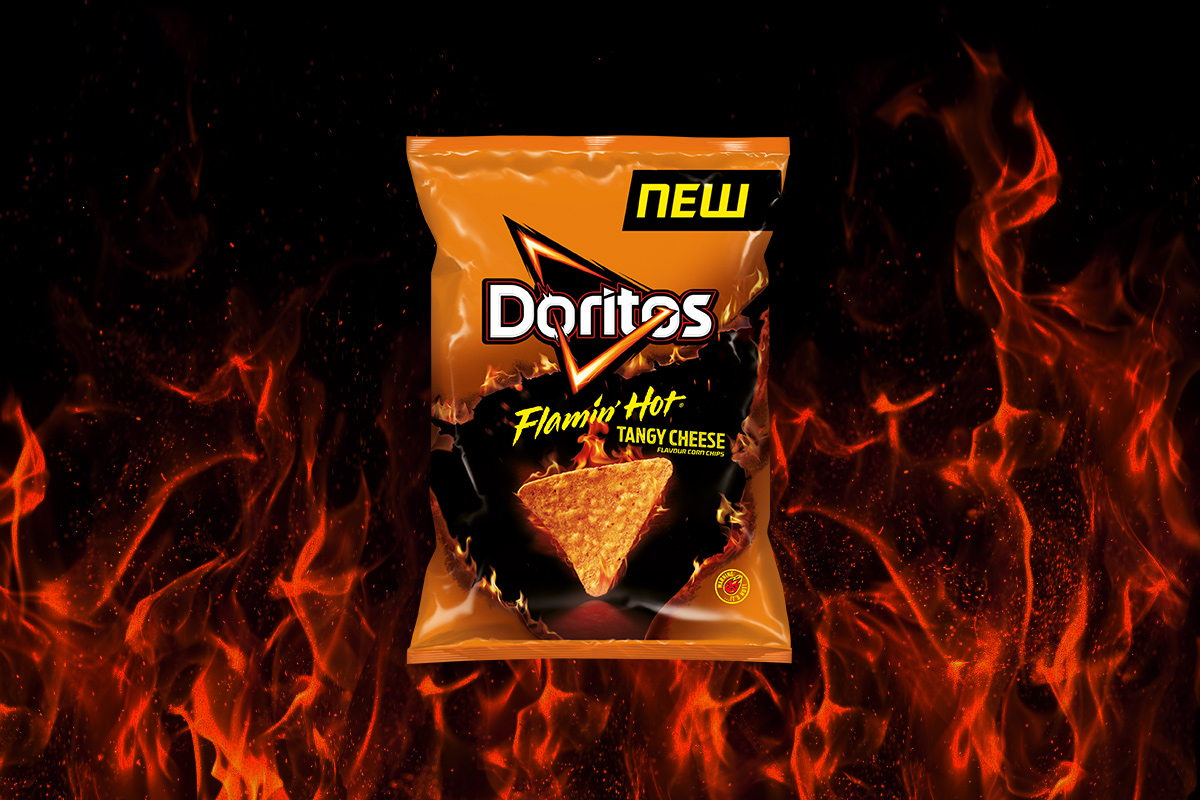 PepsiCo is launching a new Doritos Flamin' Hot Tangy Cheese flavour, to be made available to stores from next week.
It follows the launch of the Flame Grilled Steak flavour last year and is available in grocery and impulse channels in 180g, 150g and 70g price-marked formats.
The launch will be supported with a marketing campaign spanning TV, online and in-store from March.
Doritos marketing manager Pippa Pennington said: "There is a big opportunity for retailers when it comes to tortilla chips.
"Penetration sits at 58% which shows that there is huge headroom for the segment to grow, however it is perceived as having too narrow a range of flavours.
"Growth in the savoury snacks market is coming from brands delivering innovative flavour, taste and texture experiences, and the spicy crisps segment is no different."