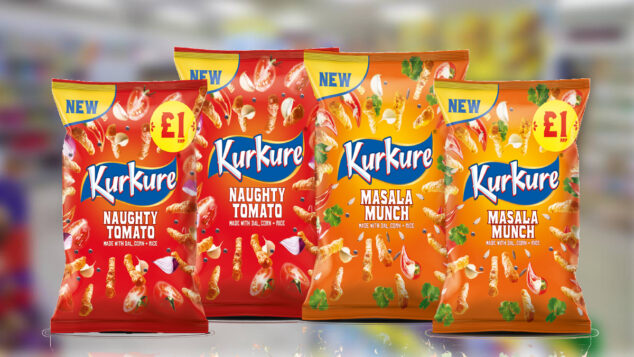 PepsiCo has announced it will launch popular South Asian snack brand Kurkure in the UK from the end of August.
The brand, which the supplier says is one of the biggest snack brands in India and Pakistan, will launch with Naughty Tomato and Masala Munch flavours, in 100g packs with an RRP of £1 and 80g £1 price-marked packs.
PepsiCo says the launch can bring an Asian snacking favourite to a mainstream British audience, and provide a savoury snacking choice for Diwali celebrations.
PepsiCo offering £5,000 cash prize to retailers who buy Tropicana and Naked cases
Dr. Akash Beri, Research Senior Scientist within Global Flavour at PepsiCo, said: "We have stayed true to the authentic taste profile of Kurkure. We have spent the last 18 months recreating the delicious fusion of rich spices and fragrant herbs for the UK market."
Josephine Taylor, Senior Brand Manager at PepsiCo, added: "We are thrilled to be introducing such a popular and authentic Asian brand to mainstream British culture, an opportunity to celebrate a multicultural Britain. And we don't want to stop here – we're already developing an exciting innovation pipeline to continue the momentum beyond its UK debut. The launch comes at the perfect time with Diwali on the horizon, allowing UK shoppers to celebrate together."
Read more product news