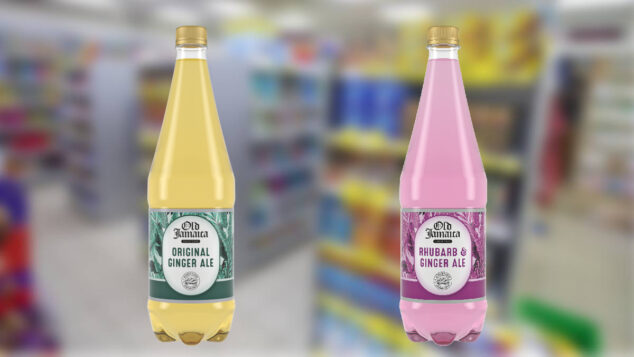 Old Jamaica has unveiled two new varieties of ginger ale which it hopes can appeal to tonic fans as pairing options with gin, vodka, rum and whisky.
The new Old Jamaica Ginger Ale and Old Jamaica Rhubarb and Ginger Ale are available now in 1l bottles with an RRP of £1.
Britvic branded tonic water exclusive to convenience
According to the supplier, they are the only ginger ales in the market to be made with an authentic Jamaican root ginger.
Old Jamaica has launched the new varieties as the ginger ale market is seeing 20% year-on-year growth, which the supplier attributes to its versatility. Ginger ale can pair with clear and dark spirits, as well as enjoyed on its own.
Diageo launches alcohol-free Gordon's spirit & tonic RTD
Terri Cooper, senior commercial manager at Old Jamaica, said: "Old Jamaica Ginger Beer is the UK's number one, demonstrating our leading ginger-flavoured drink credentials. Drawing on our leading position, we firmly believe we have created a truly unrivalled and innovative ginger ale taste experience that supports our mission to offer tonic fans a better, all-round mixer option."
Old Jamaica will support the launch of the new varieties with a £1m national TV campaign, social media activity and influencer collaborations. 
Read more product news