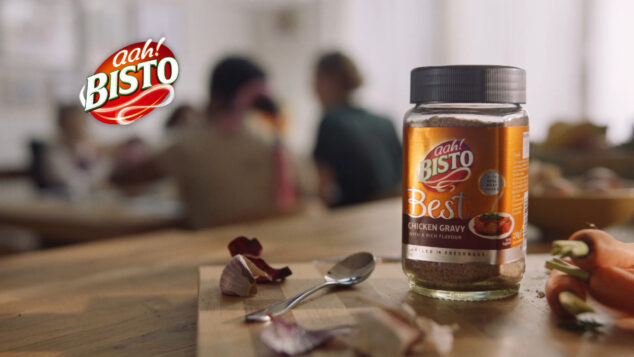 Premier Foods has announced a new £4m Bisto TV campaign, the brand's first in six years to increase brand awareness during the key winter season.
The advert will focus on the Bisto Best range, which delivered 30.8% value growth in a 52-week period from July 2020 as shoppers looked to more premium options.
Set to attract younger consumers and families, the latest TV advert is an evolution of the brand's former 'Togetherness' campaign and will highlight wider uses for gravy, beyond the traditional roast dinner.
Premier Foods gives indies chance to win Sharwood's stock through exclusive competition
Savan Sabharwal, marketing controller for Bisto at Premier Foods, said: "Our latest campaign will help us continue to strengthen brand perceptions among new and existing shoppers, while delivering relevancy and consideration of Bisto Best for a broader range of meals, particularly among a new generation of gravy consumers.
"Now is the ideal time to do this with Christmas this year set to be extra special. Given the challenges and restrictions of the past year, being together with our loved ones over the seasonal period will be more important than ever before, and we know that Bisto has a role to play in each of these occasions."
The narrative will showcase the lives of two best friends, sharing moments of joy during mealtimes and concludes where they now have their own families who are set to carry on the same tradition of using Bisto.