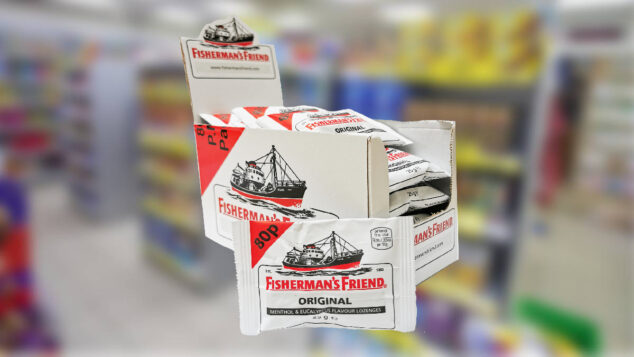 Long-running menthol lozenge brand Fisherman's Friend has announced the launch of its first-ever price-marked pack (PMP) in September.
The 80p pack will be available in cash and carries and wholesale in the brand's best-selling Original Extra Strong variant, to coincide with the time of year during which Fisherman's Friend sees its strongest sales.
Panadol launches new 'More Laughs. Less Pain' campaign
Jon R. White, regional business manager for Fisherman's Friend in the UK, urged interested retailers to acquire the packs in advance as they are being produced on a limited print run.
"We would urge wholesalers to get their orders in ahead of the cold and flu season as when they're gone, they're gone," he said.
"The impulse and convenience channels have contributed 28% of all sales so far this year for Fisherman's Friend and it's a channel we value highly. We're looking forward to continuing to support the channel with the launch of our price-marked packs, and strongly urge retailers to make the most of this exclusive sales opportunity as we enter the annual cold and flu season."
Read more product news