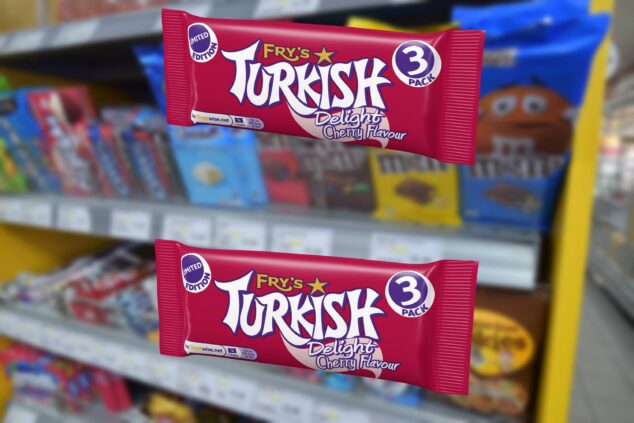 Retailers can now stock Fry's Turkish Delight in a limited-edition Cherry flavour multipack, to help drive sales from shoppers looking for something different.
The Fry's multipack range is growing at almost 17%, ahead of the total segment growth of adult multipacks of 1.6%, with the new flavour designed to tap into this opportunity and demand even further.
The three-pack confectionery bars should be ranged among other chocolate confectionery multipacks, the supplier has said, and retailers can visit deliciousdisplay.co.uk for category advice and more information on chocolate confectionery.
Product news: Cadbury Goo Heads and Oreoooo among Mondelez' Halloween range
Sophie Geddes, brand executive for Fry's at Mondelez International, said: "As a brand, Fry's is especially popular with more mature shoppers, many of which regularly buy multipack formats, so the new flavour will offer these consumers another great-tasting option to choose from.
"We know that cherry is the sixth most popular flavour in sugar confectionery so there's a clear opportunity to bridge that gap into chocolate with a product like Fry's Turkish Delight. The limited-edition multipack comes off the back of our Turkish Delight Lemon flavour, launched in 2020, and is set to drive interest and sales in the confectionery category for retailers."